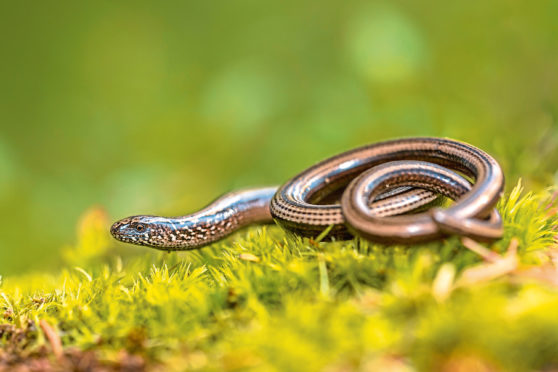 If there is one thing guaranteed to get my pulse racing, it is stumbling upon a piece of corrugated iron when out in the countryside.
A bizarre thing to say, perhaps, given it is a form of pollution, but on the plus side, I know there is every chance that some amazing creatures will be lurking beneath.
Thus, it was with great anticipation that I gently lifted such an iron sheet when on holiday near Lochinver recently. Immediately, a bronze glimmering shone out at me – slow worms! There were two of them intertwined together. For a second or two they lay still, before then slowly retreating into a narrow underground tunnel on realisation that potential danger threatened.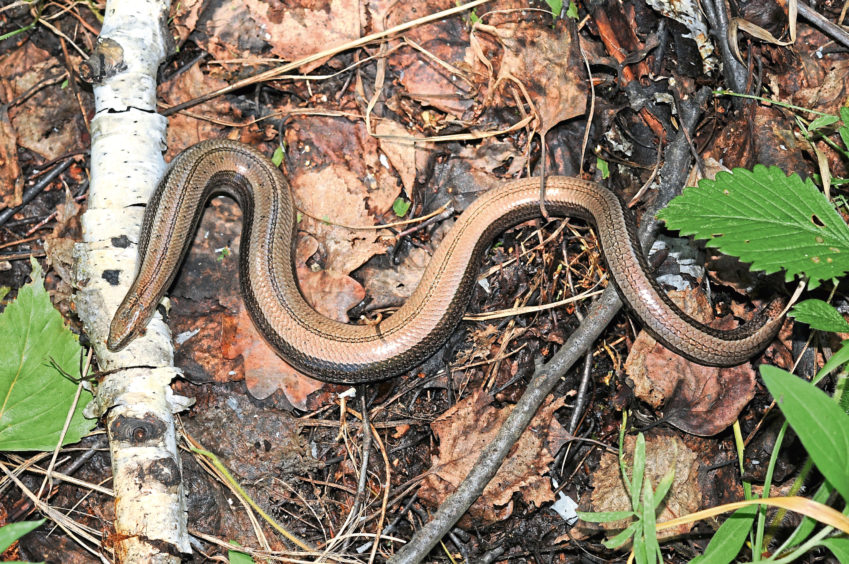 I imagine that on sunny days it can get pretty hot under this sheet of corrugated iron, and at such times, these slow worms will rest within their shallow burrows, but when the weather is cooler, they will reside on the soil surface immediately under the metal.
It was a thrilling find, especially since slow worms are elusive and seldom seen. They are strange creatures – neither worm nor snake, but in fact a legless lizard. Unlike a snake, a slow worm has eyelids and blinks like a lizard. The internal anatomy shows traces of times long past where legs were present and before evolution took its ultimate course.
Slow worms are most active after dusk when they leave their shelters and seek out slugs and other invertebrates to feast upon.
With the lockdown restrictions having eased, it was a wonderful tonic to spend some time in Assynt in the far north-west of Scotland. It is a part of the world I have come to know well, and it is easy to become addicted to the magnificent landscape and abundant wildlife, including sea eagles and golden eagles.
Surprisingly, we didn't see any eagles this time around, and the stars turned-out to be the smaller creatures, such as these slow worms, as well as butterflies and dragonflies.
Speckled wood butterflies were abundant on our walks through hill birch woods. It is a butterfly I am not especially familiar with, given that they are absent from much of Scotland, but the north-west is one of their strongholds. It is an attractive species with buff patches and dark spots set upon brownish wings. They are highly territorial, establishing themselves in sunny clearings as a base to conduct courtship.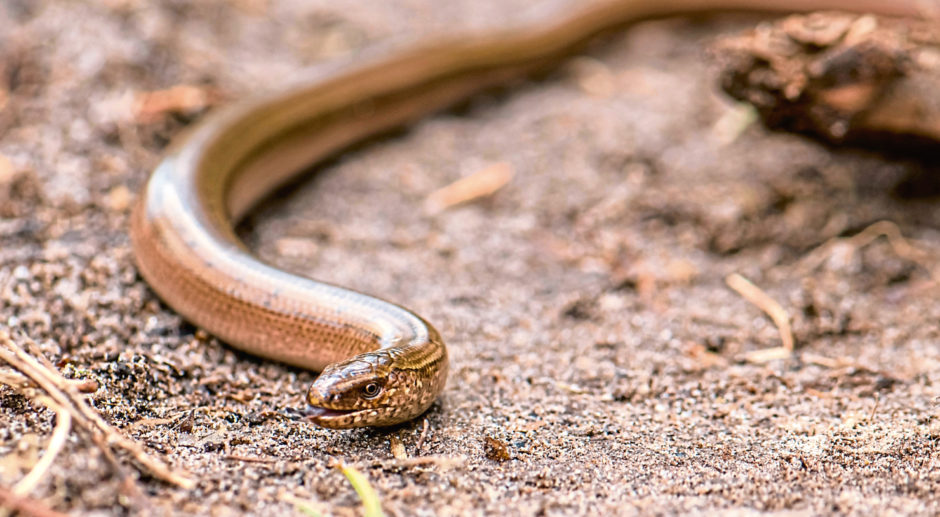 Equally striking were the golden-ringed dragonflies frequently encountered. With a wingspan of four inches, they are impressive insects. On one occasion, I watched a female frequently stab her banded tail into the shallow still waters of a ditch to deposit her eggs. These eggs will soon hatch into underwater nymphs (larvae) – a stage which they remain in for two to five years.
Then, the nymphs will transform into the most beautiful dragonflies and the wheel of life will have turned full circle once more.
INFO
Slow worms can attain a length of 50cm, about 30cm of which is the tail. They are long-lived creatures and have been known to survive over 50 years in captivity.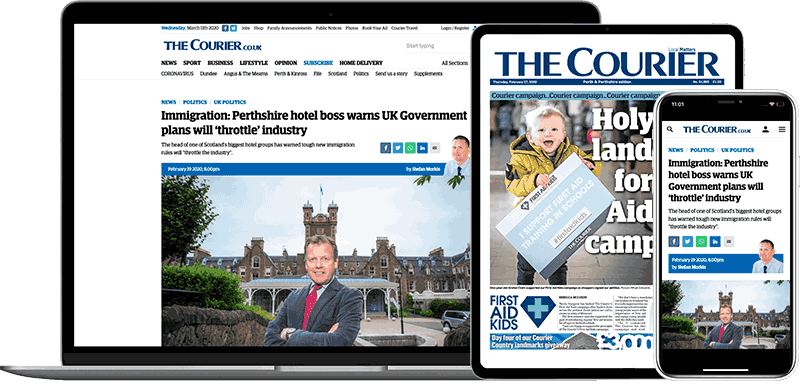 Help support quality local journalism … become a digital subscriber to The Courier
For as little as £5.99 a month you can access all of our content, including Premium articles.
Subscribe