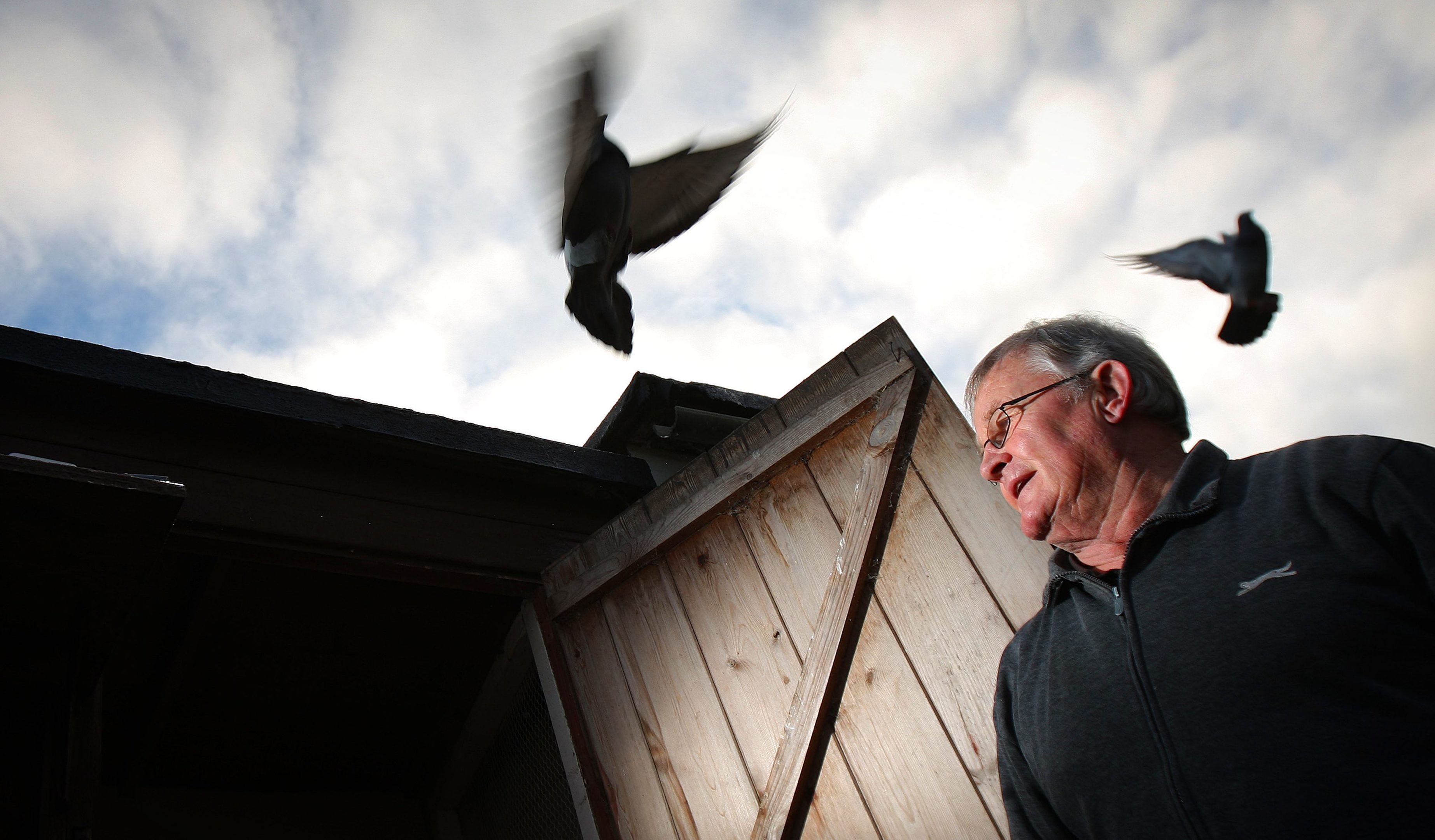 Bird brained might well be a compliment as Michael Alexander found out on a visit to Fife's top pigeon fancier.
Some people spend their time on the golf course and others down the allotment or in the shed.
Dave Baldie devotes every spare minute to the passion that has consumed him since he was a boy.
The 71-year-old retired Fife Council driver and labourer keeps 50 prized homing pigeons at his home in St Andrews.
And when The Courier catches up with him, he explains the "adrenalin" rush of pigeon racing.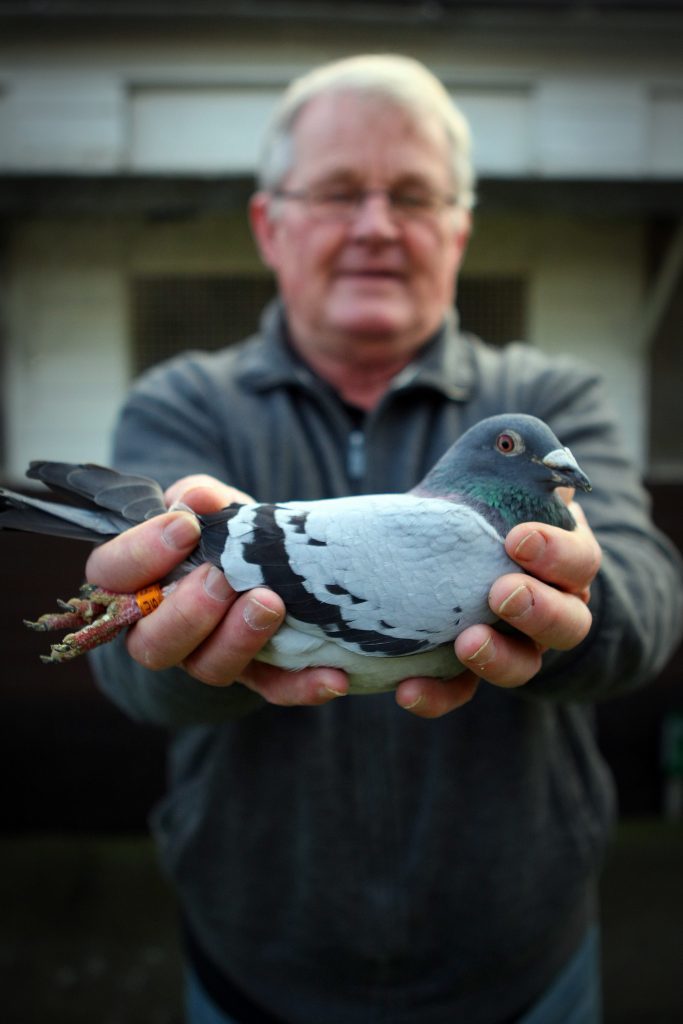 Dave first got interested in pigeons whilst growing up at Easter Kinnear Farm by Wormit.
One of eight siblings, he started work on the farm as a 15-year-old, and became fascinated with pigeons whilst building old style straw stacks in the fields. In the days before combine harvesters, a travelling mill would thrash the crop in the fields, and the pigeons, which were mainly stray homing birds, would fly down and eat fallen grain between the stacks.
"We caught them in tattie baskets with a bit of string and a stick and kept them in a pig sty.
"We were brought up hard!" he laughs.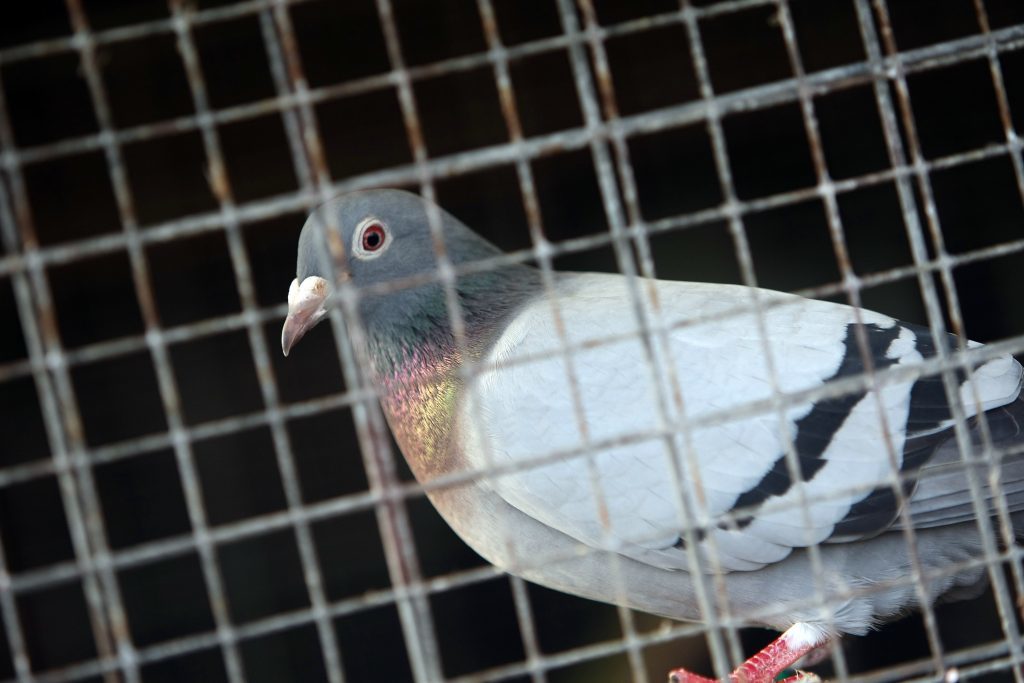 Today, Dave, who has kept and bred his own racing pigeons for 52 years, is Fife's top pigeon fancier and it's a passion he pursues "24/7". He has topped the competitive world of the Scottish region three times and last year he won 28 trophies including 14 for the Fife Federation of Racing Pigeons , which has 94 members, and 12 for the St Andrews Homing Society, of which he is vice president with eight members.
Spotless
Entering Dave's spotless pigeon loft at the bottom of his garden, it's clear these birds are well looked after and his passion is evident.
Each pigeon, all bred from the high-calibre Dr Frans Zwols variety, has its own numbered, specially made wooden box to rest in and aside from some gentle coo-cooing, it's a peaceful place where Dave can while away many hours. His grand-children also love to spend time there with the prize-winning pigeons lovingly given names such as Fran-tastic, Double Rainbow, Simon, Janette and Theodore.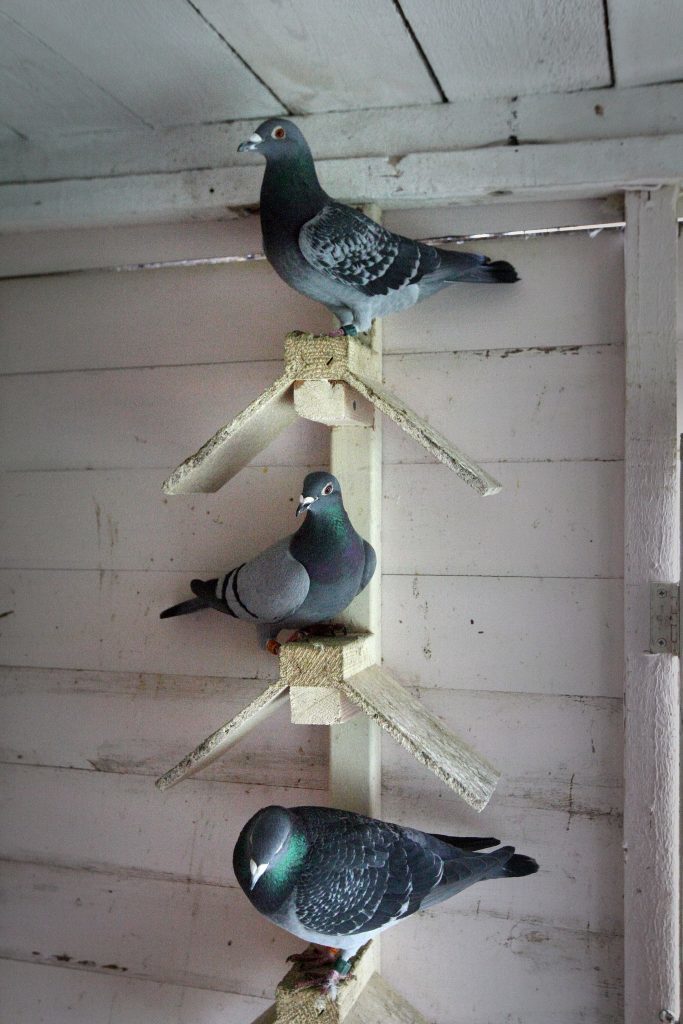 Of course they only spend part of their lives indoors. The pigeons like nothing better than getting out for their morning exercise.
Dave opens up a couple of window hatches, and with some gentle persuasion, the pigeons fly out and do several circuits over the nearby school playing fields before flying off in the direction of the harbour, and eventually gravitating back towards the shed.
Remarkably, however, it's these pigeons' inbuilt and not fully understood long distance navigation skills which are central to their homing abilities.
France
They can be driven to a destination they've never been to hundreds of miles away in Yorkshire, or even France, and then make it back home within a day.
They can't read maps, they don't have Sat Nav. It's thought the reason they can find their way is because they are using the Earth's magnetic field to navigate.
Fitted with electronic rings, a special sensor pad in the loft records when they have returned on race days, and it's this excitement of racing that Dave has loved since he was 15. If he is away at a race, his wife Chris will let him know when a pigeon has returned.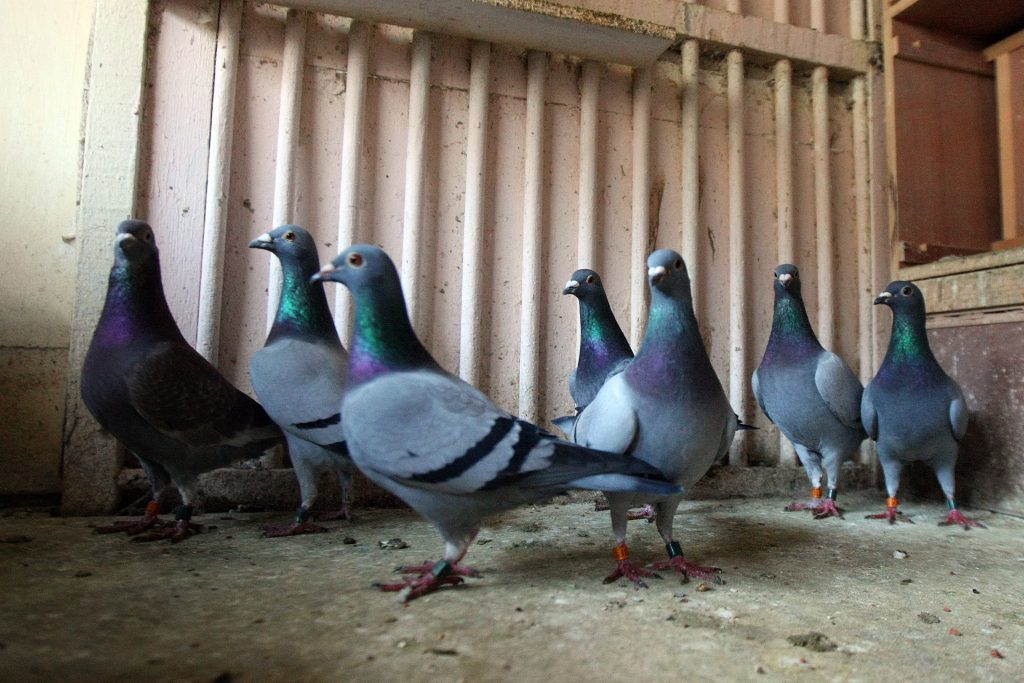 Dave says: "People don't understand how brainy pigeons are. Flying rats they cry them! And that's a false thing about the pigeons. They can fly back from up to 600 miles away. It depends on wind and weather how long it takes to come back. But they can do it in less than a day.
"Usually they don't land. But if you get one back with its feet dirty, you know it's been down for a drink!"
Threat
Dave says peregrine falcons are the biggest threat to the welfare of homing pigeons. He has seen some of his prized birds plucked straight from the sky over the years near his house and on race days birds flying back from England will sometimes sustain serious injury from unknown attackers – probably peregrines or hawks.
Thankfully, however, these attacks are relatively rare and well looked after, well managed, birds can live up to 19 years old.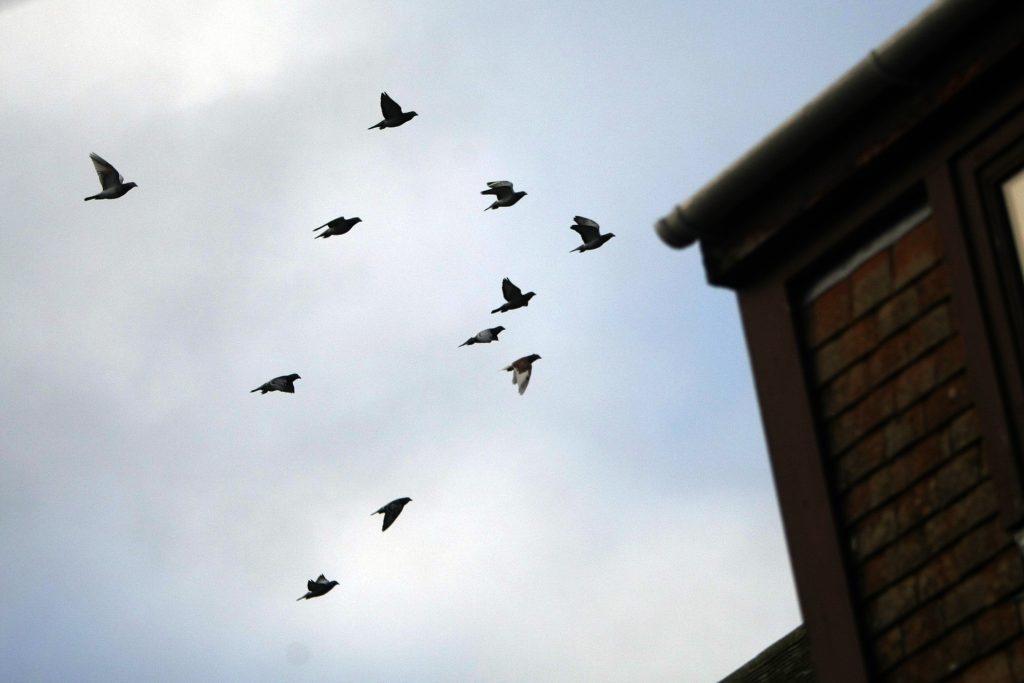 He adds: "When you are waiting to find out if the pigeons have come home, when the adrenalin is flowing in your body, it's great. I've never lost that feeling since I was 15.
"They are amongst the most intelligent birds you can get. If I stuck you blindfolded in the middle of France, would you know how to get home?"
World record
Remarkably the world record price paid for a racing pigeon is £260,000. The Belgian racing pigeon called Bolt was sold to a Chinese businessman in 2013.
"The price was apparently justified for its racing and breeding ability," laughs Dave. But he insists his pigeons are worth far far less with the emphasis on £5 race stakes and the kudos of victory.
"It's been a learning process over the years but I absolutely love it to bits," he adds. "It's a great feeling."