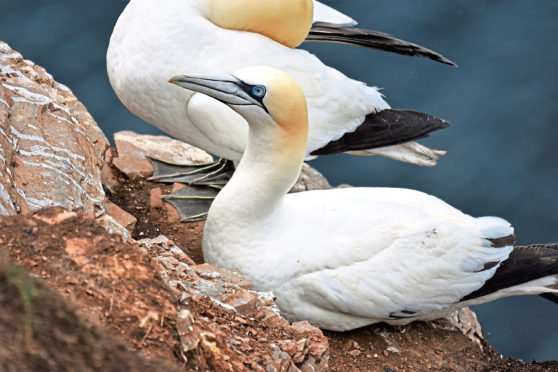 Scotland is home to around 60% of Europe's northern gannets. The world's biggest colony is on the Bass Rock in the Firth of Forth, with over 150,000 birds present during the breeding season.
It is interesting – or perhaps I should say concerning – how nature changes over the years, with some species becoming more abundant and many others less so.
Such thoughts drifted across my mind the other week as I approached the cliff-tops at Troup Head near Gardenstown on the north Aberdeenshire coast. The last time I had visited this wild headland was in the mid-1980s as a young Aberdeen University zoology student. Then, there were only a handful of gannets present. But now, as I peered over the cliff edge, I was amazed to see thousands of gannets crammed onto every available shelf and ledge.
It was a wonderful sight as they wheeled about on the sea breeze on white open-stretched wings. Many of the gannets, especially those on the edge of the colony appeared to be non-breeders, still yet to fully mature but nonetheless drawn to the cliffs and developing pair bonds with others.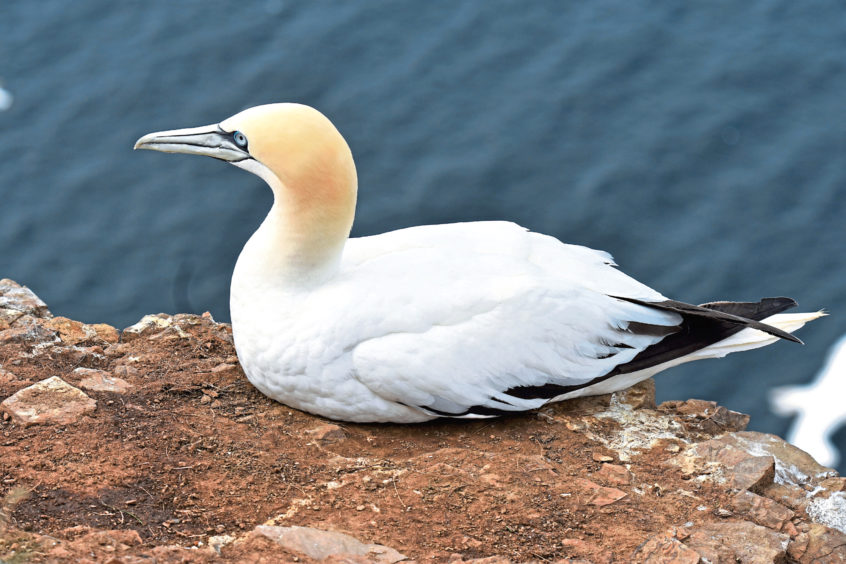 But Troup Head is not alone, for this dramatic increase in gannets has occurred at most other Scottish colonies. But why so, especially since so many of our other seabirds are in decline? Well, one answer could lie in the foraging behaviour of gannets, given that they can fly great distances in search of food, and are able to take a wide range of prey species, which makes them more resistant to changes in the marine environment compared with other birds.
But, perhaps there are other factors at work, too, and I wonder whether this rise in numbers is also partially down to mackerel being more abundant than before, which are preyed upon by gannets. Mackerel are voracious predators of sandeels, which, of course, provide vital food for puffins, guillemots and other seabirds. Thus, while more mackerel benefits gannets, it also results in there being less sandeels for other seabirds to feed upon.
What's more, it is entirely possible that these biological changes are the direct result of man-induced climate change. Certainly, the fragility of our oceans was brought home to me at a science conference I attended in Aberdeen last year, which explored the marine impacts caused by climate change. The evidence from the speakers was compelling; our warming seas are having a real and discernible impact on the distribution of many marine species.
In British waters, this is resulting in fish such as cod moving northwards, while warmer water fish such as red mullet are coming in from the south, arriving in areas where they were previously scarce.
And, if our marine ecosystem becomes unbalanced, then we end up pointing the gun barrel at the head of humankind, too, given that seafood is the primary source of animal protein for an estimated one billion people around the world.
Behind the wondrous sight of the throngs of gannets at Troup Head lies a ticking timebomb, which if not defused, has consequences which should terrify us all.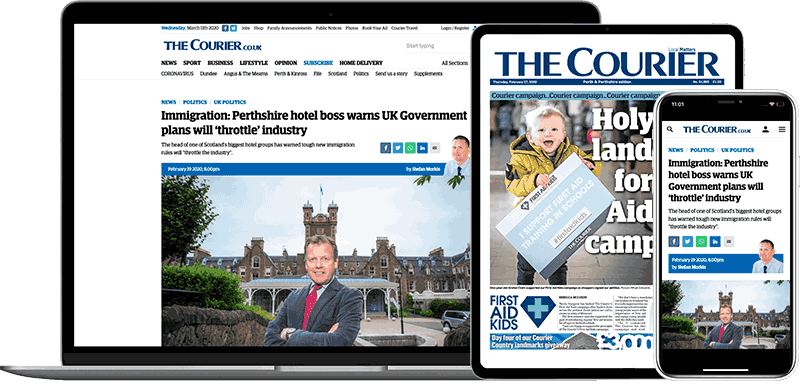 Help support quality local journalism … become a digital subscriber to The Courier
For as little as £5.99 a month you can access all of our content, including Premium articles.
Subscribe