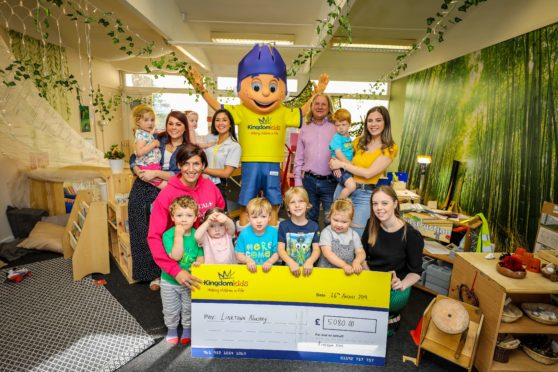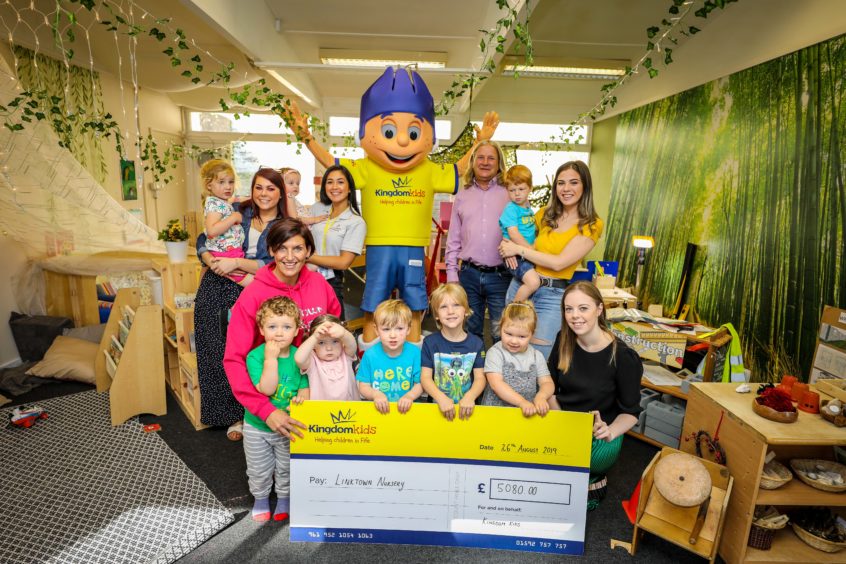 A Kirkcaldy nursery's plans to develop its outdoor learning provision has been given a massive boost, thanks to Fife radio station Kingdom FM.
The station's charity Kingdom Kids has donated more than £5,000 to the Linktown Day Nursery, which has proven extremely popular since opening its doors earlier in the year.
The private nursery started life as a playgroup in Linktown Church, but the business has expanded in recent months and is progressing plans to extend its outdoor area with play equipment and activities for all children.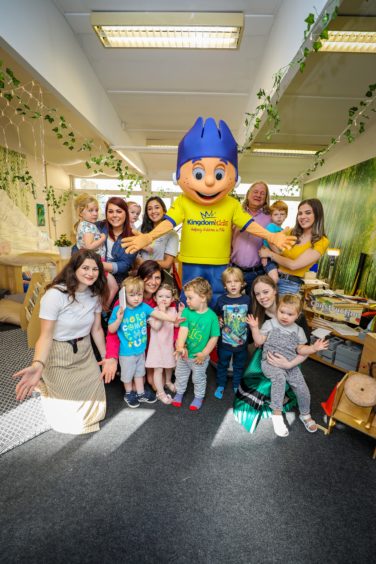 Sara McRae, who runs the Linktown Day Nursery, said everyone was delighted with the community partnership with Kingdom Kids and hopes the relationship will continue to prove beneficial for both parties over the coming months and years.
"Our focus is to create inspiring indoor and outdoor environments that children love," she said.
The new tie-up was formally announced yesterday as the Kingdom FM mascot The Kingdom Kid was on hand to meet some of the children.