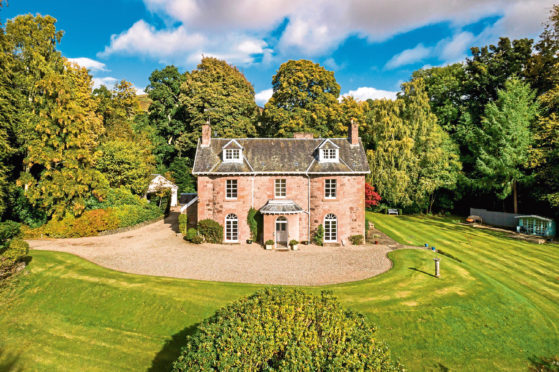 I turn right out of Craigentor House's driveway and almost immediately the scenery opens up, a skein of mountains appearing on the horizon.
Within a few minutes I'm in the Sma' Glen with the River Almond rushing along the valley floor in front of me.
If I keep going I'll reach a fork with one road taking me to Aberfeldy and the other to Dunkeld – a beautiful drive whichever direction I choose.
And if I park up I can walk the valley floor alongside the Almond, then hike up and over the hills before descending down to the shores of Loch Tay.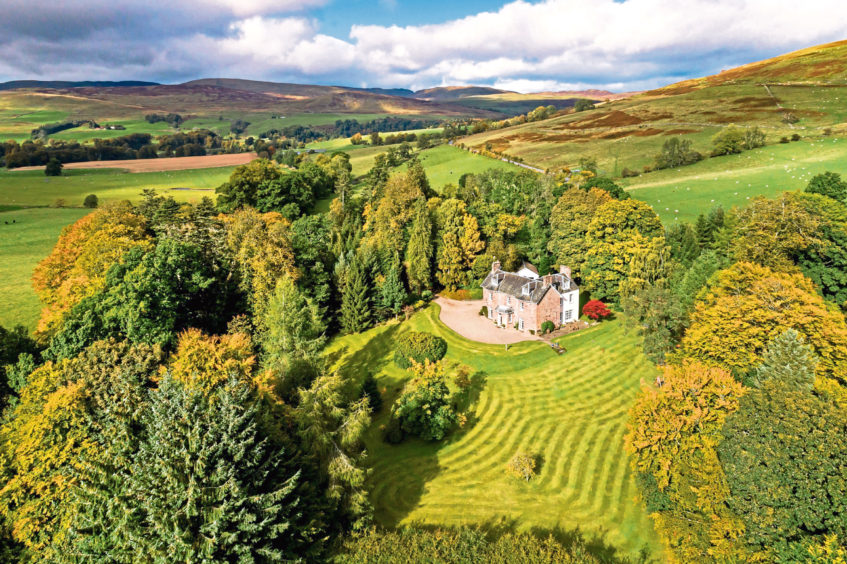 Had I turned the other direction out of the driveway I could have been in Crieff enjoying coffee or a bite to eat right now.
This balance of town and country is what attracted Alan and Heather Robbins to Craigentor House, way back in 1988.
"You can walk out from the house, over the fence and straight up the Knock Hill," Heather explains. "And when I used to work in Crieff I walked across the golf course to the office every morning, which was a nice way to start the day."
Craigentor sits in the hamlet of Gilmerton, which sits on the fork of the main A85 to Crieff and the A822, which takes you up into the heart of Highland Perthshire.
Crieff is barely a mile away, giving easy access to shops, cafes, restaurants, pubs, supermarkets and the facilities at Crieff Hydro.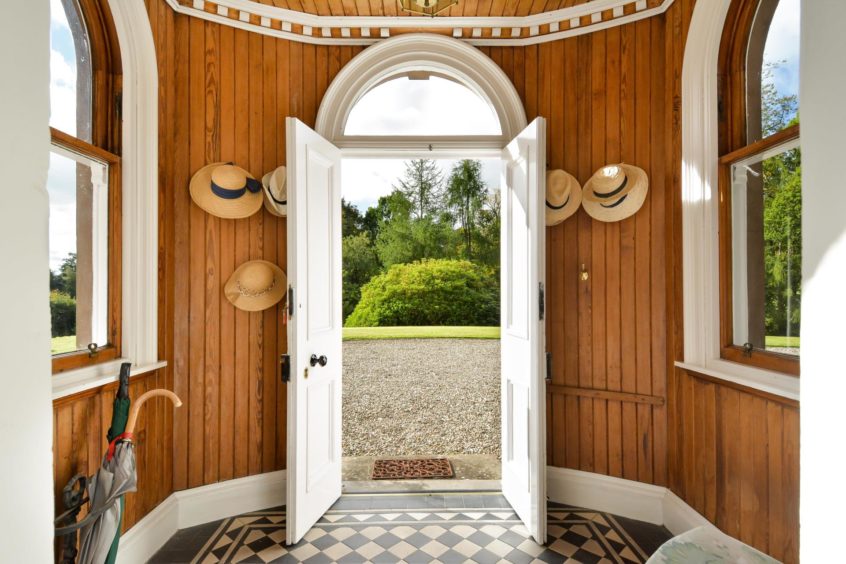 The house was built in 1836 for the retiring minister of nearby Monzie Kirk. Bow-fronted windows and fanlights are among the B listed property's many attractive features, and it is built out of a warm pink local sandstone.
A stone plaque on the front of the house bears an inscription in Latin. Translated it reads: "All things on earth change hands: now it is mine then this man's. After my death I do not know to whom it may belong."
Spread over three stories and with more than 420 square metres of accommodation, space is one thing the house is not short of.
The main entrance is a handsome stone vestibule with original tiled floor and double timber-and-glazed doors. It leads into a spacious hall with a dining room to one side and the living room to the other.
Logs blaze merrily in the living room's wood burning stove, filling the room with warmth. What looks like a bookshelf is actually a hidden doorway into a charming 'secret study' with a window looking out to one side of the house.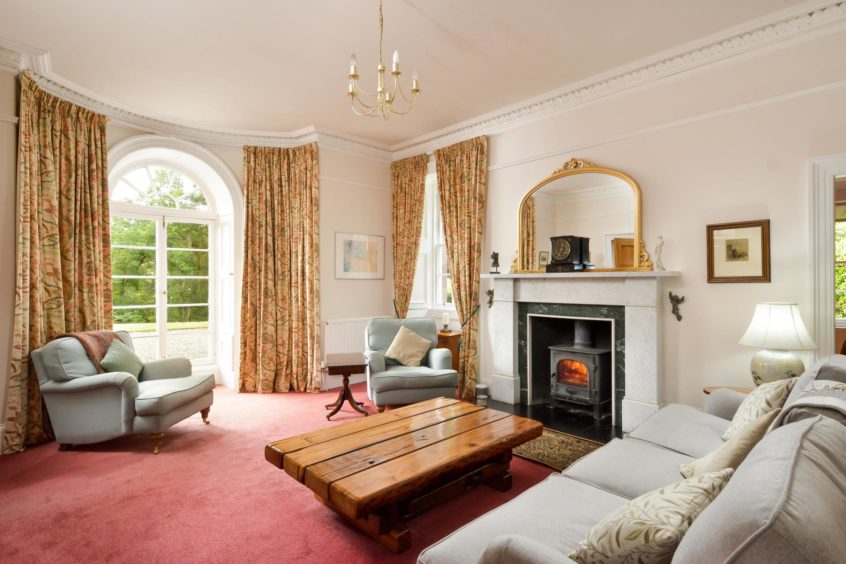 The dining room has a gas stove and both living and dining rooms have archways with twin glazed doors that open to the garden.
The kitchen is a warm and comfortable family space, with bespoke units, an Aga, dining area and a sitting area. It also has doors out into the garden.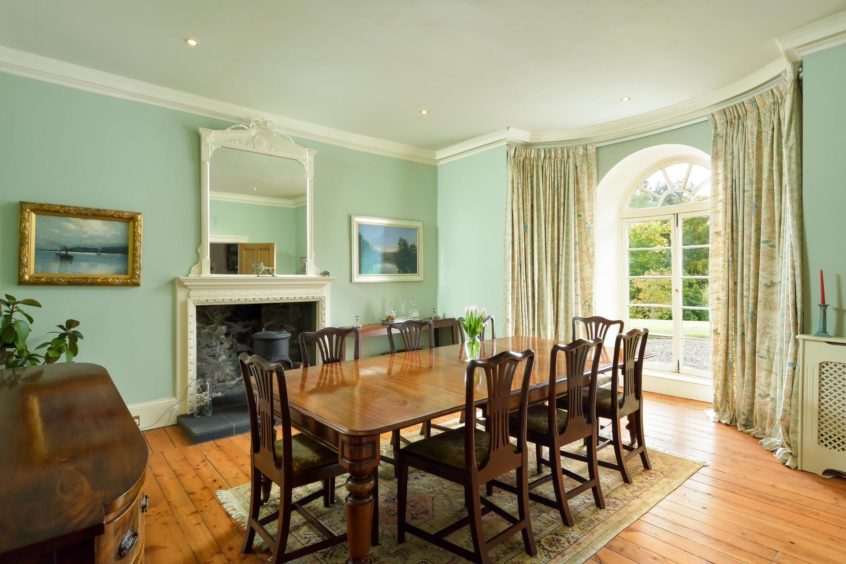 On the first floor is an en suite guest bedroom, an en suite principal bedroom and a third double bedroom. On the top floor are three more bedrooms and a shower room. There are views over mature trees – the leaves in full autumn glory when I visit – and to the Perthshire hills beyond.
When Alan and Heather bought the house they took on something of a project.
"It wasn't in a very good condition at all and we had to do a lot of work to it," Heather remembers.
"A load bearing wall had been taken down and we had to reinforce the floor to compensate for that. We replaced the roof. We rewired. There was a wood burning cooker in the kitchen which we replaced with an Aga. We saved as many original features as wel could, rescuing the remaining shutters.
"We did a lot when we first moved into the house and then more work later on once we had saved up enough money."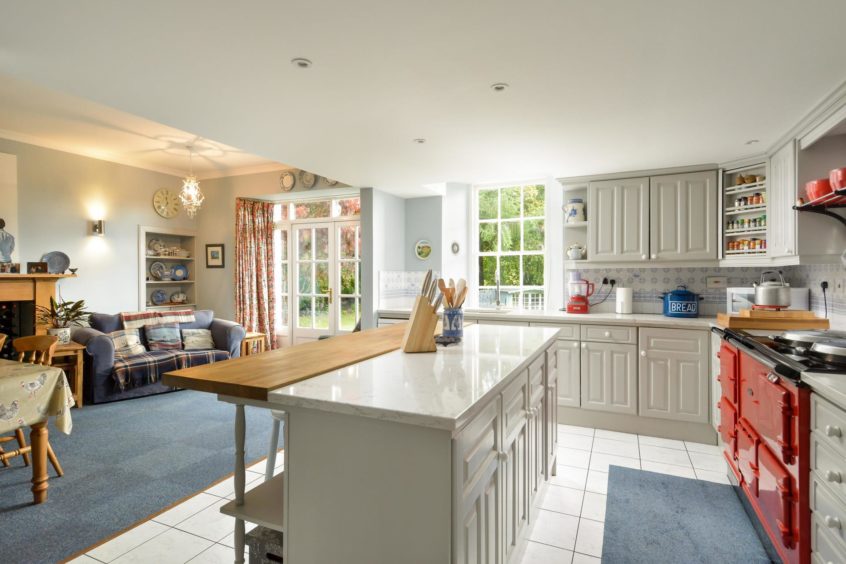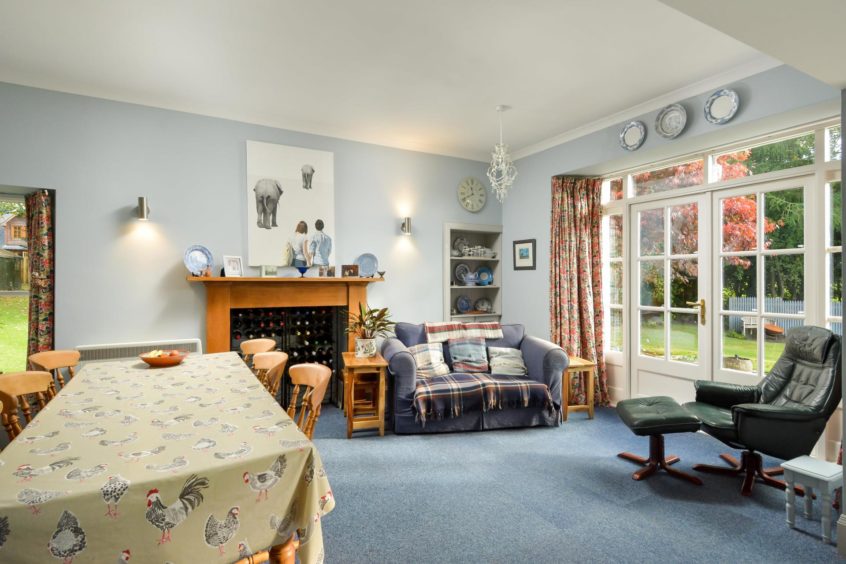 Heather, 66, and Alan, 68, founded forestry company RTS LTD in 1984 and Alan remains chairman, having sold the firm through a management buyout three years ago.
He works from home in an office the couple added onto the house around 20 years ago. "When we bought the house there was a horrible orange Perspex garage attached to it," Heather explains. "We knocked that down and put on an extension in its place.
The new section of the house complements the old and can be put to numerous uses. There are two office spaces downstairs, along with a WC, and a third office on the first floor.
"You could run a home business from here or have several people working from home all with their own office space," Heather continues. "Or you could make it into an annex and have a self contained flat for relatives and guests."
Indeed, with six bedrooms, three offices a garage and a summerhouse, a large family could live here without ever treading on one another's toes.
If home working does become the norm then whoever moves into Craigentor House next will also be well placed – you could run a small or medium sized business from the office extension.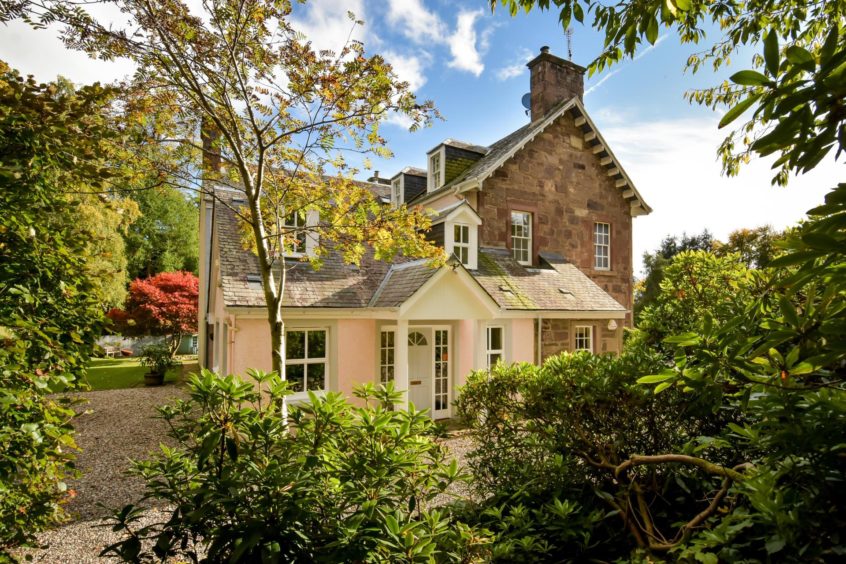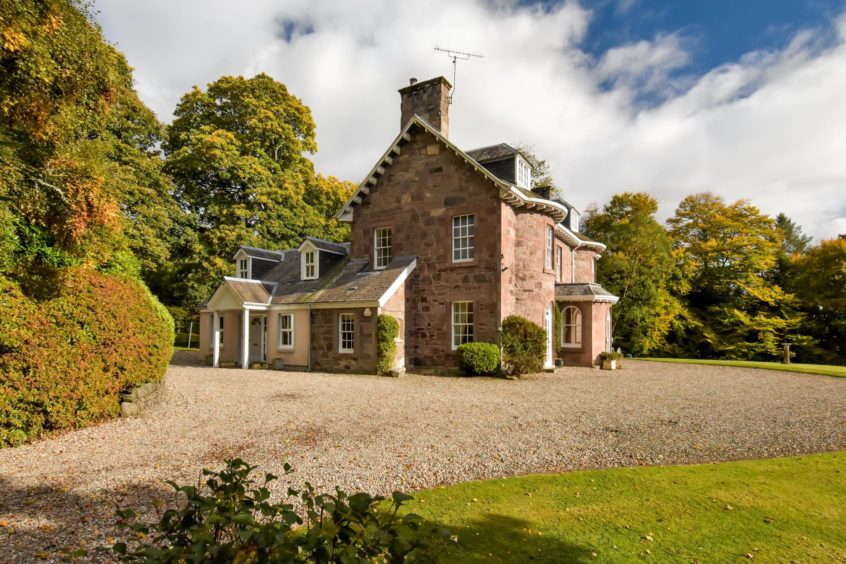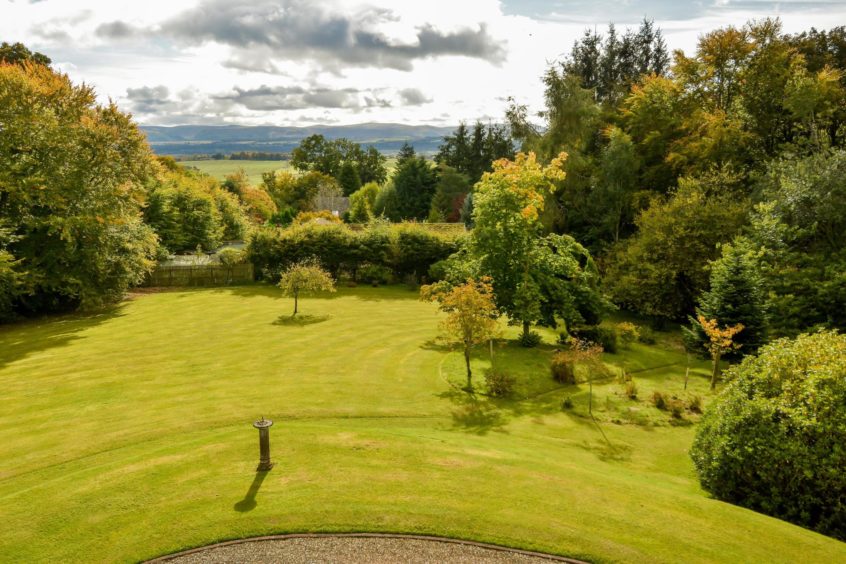 You aren't short changed when it comes to outside space either. The grounds stretch to 2.8 acres and contain a double garage and attached workshop as well as a summerhouse and decking added by the couple.
"It's a big garden but it's quite easy to maintain," Heather says. "The lawn doesn't take too long to cut and I hack back the rhododendrons every now and then. You get a beautiful display of daffodils in the springtime, and the summer house is great to enjoy a glass of wine in on a nice day.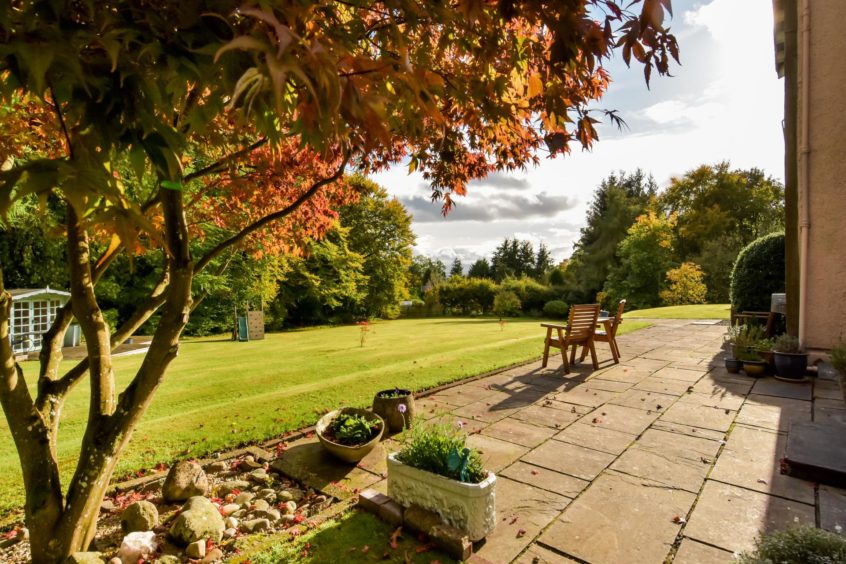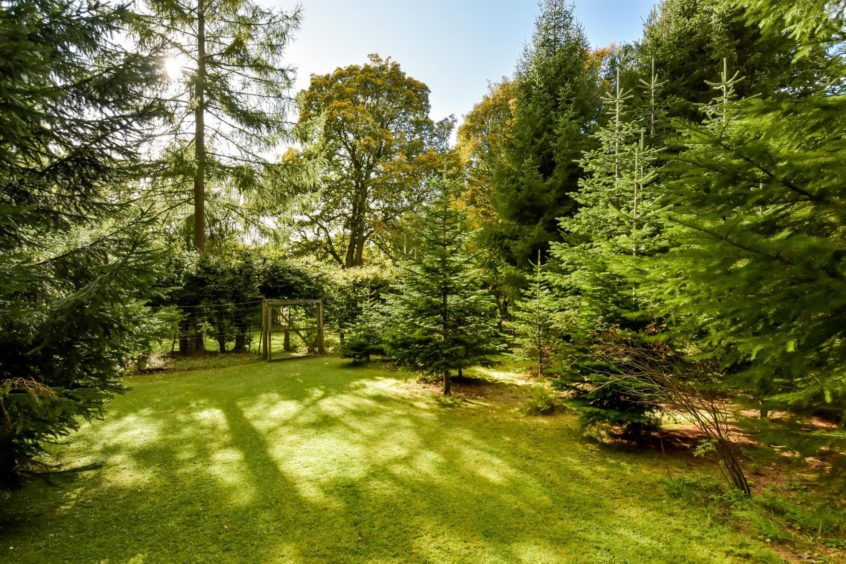 A stream runs down one side of the garden and its merry tinkling must provide soothing background music to that summer wine.
Adjacent to the house is a walled garden that contains a patch of woodland and has planning permission for a house. Services are in place and there's an access right from the road to the neighbouring properties. The couple plan initially to offer this for sale with Craigentor but if the buyers don't want it they intend to offer it for sale separately.
With their children grown up Heather and Alan no longer need six bedrooms, three floors and 2.8 acres of land so they're selling up.
Craigentor House is on the market for offers over £775,000, however it was put to a closing date as this magazine went to press so anyone wishing to buy it may be too late.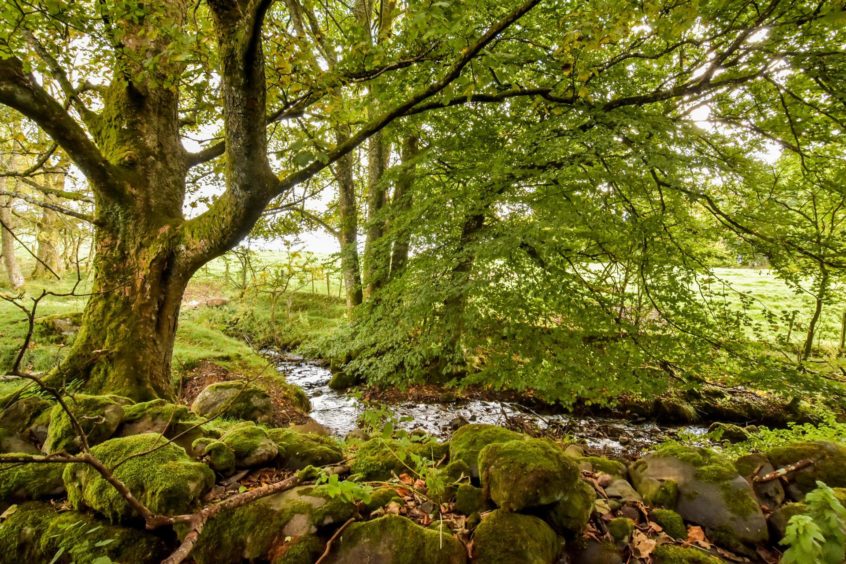 As for Heather and Alan, they've found a place in Crieff that they like. "We decided we had to downsize sometime so we put this place on the market. The new one is former coachhouse with a good size garden and an easy walk to Crieff Hydro so we should be very happy there.".