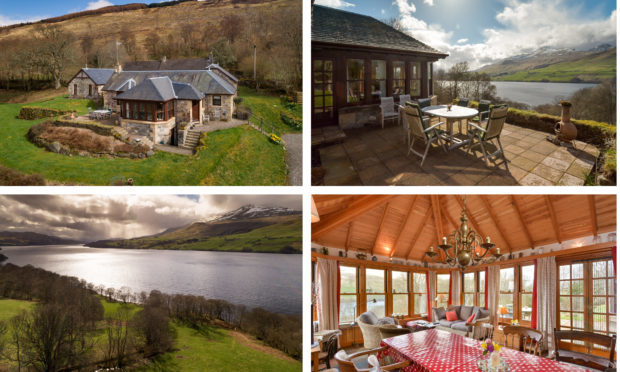 David Semple points to a moss-covered square of ancient stone tucked into a secluded dip in the land beside a stream a few yards from the shore of Loch Tay.
"That's what we think was the whisky still," he explains. "It's perfectly hidden. No one would know you were here."
The ruined still is one of many gems at Skiag, which has more than 12 acres of land running down to the edge of Loch Tay.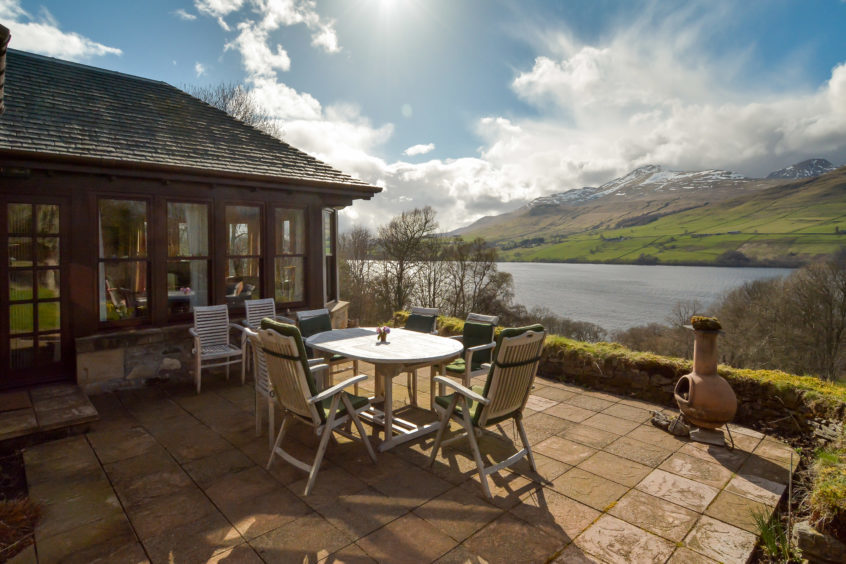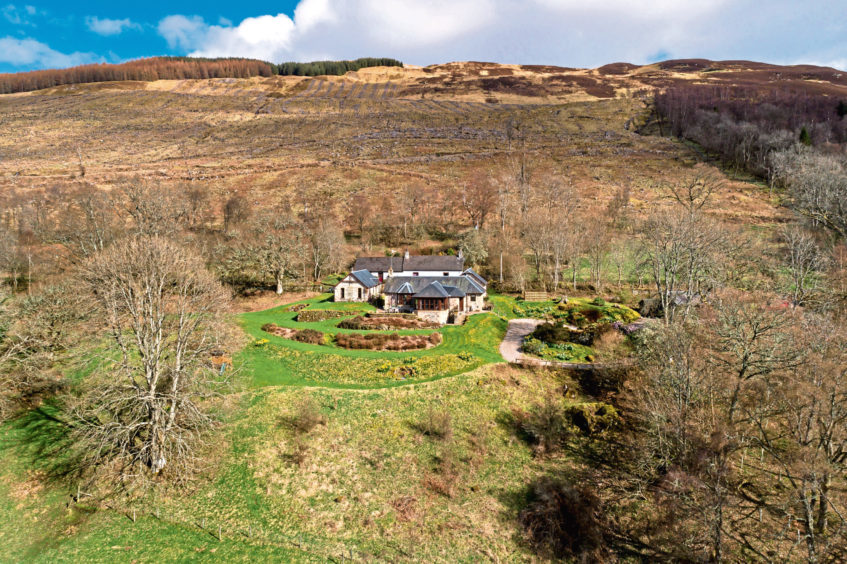 David and his Dutch wife Jet (pronounced "Yet") bought the site on the southern edge of Loch Tay in 1991 and spent two years building their home on the footprint of a ruined cottage.
It's not hard to see what attracted them to the area. The view across Loch Tay to Ben Lawers is simply spectacular and changes with the seasons and the weather.
The main house is all on one level and the main rooms enjoy loch views. A large kitchen leads through to the living room which has a wood burning stove. Also off the kitchen is a large garden room with windows on three sides and double doors onto a sheltered patio.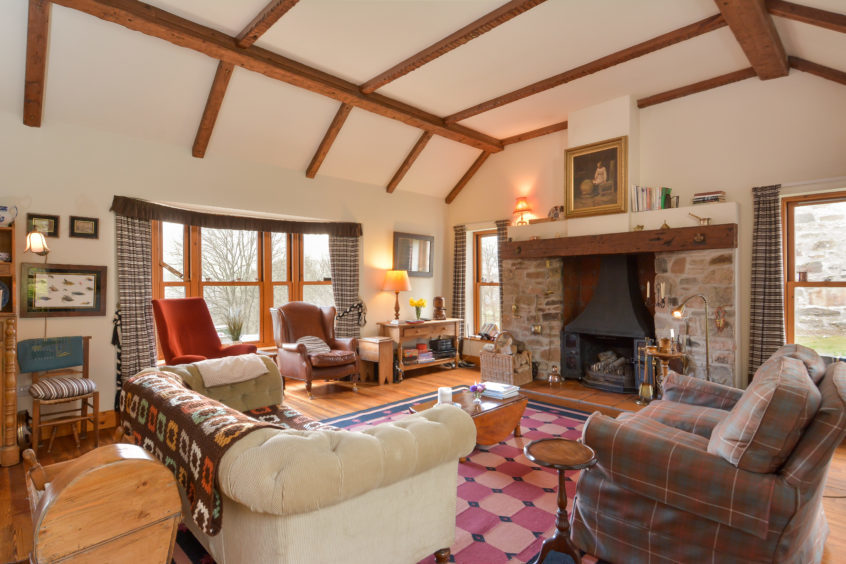 The main house has an en suite master bedroom and a guest bedroom with a bathroom connecting it and the hallway – one door can be locked to turn it into an en suite.
Adjacent to the house is a stone bothy with kitchen, living room, double bedroom and bathroom.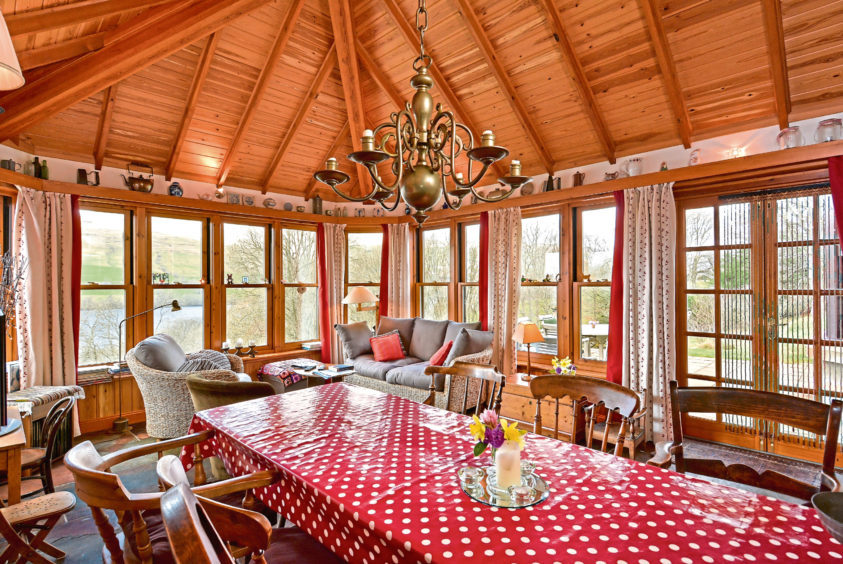 "Originally we wanted to build farther down the hillside but we had to use the footprint of the ruined cottage," David continues. "We're now happy that we did because the trees higher up provide a lot more shelter."
Skiag sits on a minor road that gets little traffic, particularly in the winter.
"We used to go cross country skiing along the road in winter when there's too much snow for cars to use it, though we don't often get that much snow now," smiles Jet.
"We would also ski down the hillside and our son would tow us back up with the quad bike."
Outside there's a double garage and wood shed. A borehole provides water for the property.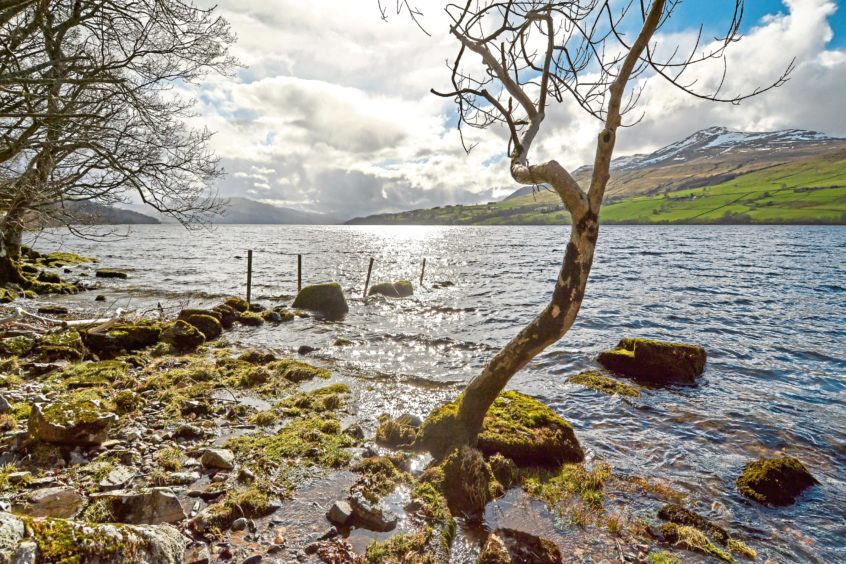 Skiag's grounds cover 12.4 acres of fields and woodland sloping down to the tree-lined shoreline where the water laps gently at their 240 metres of stony beach. A stream tumbles its way down the hillside before depositing in the loch.
David, a retired commercial lawyer, and Jet, who works part-time as a cancer councillor, have used Skiag as a weekend and holiday retreat for the past 25 years.
Now both 75 they're selling up and plan to live in their Glasgow flat.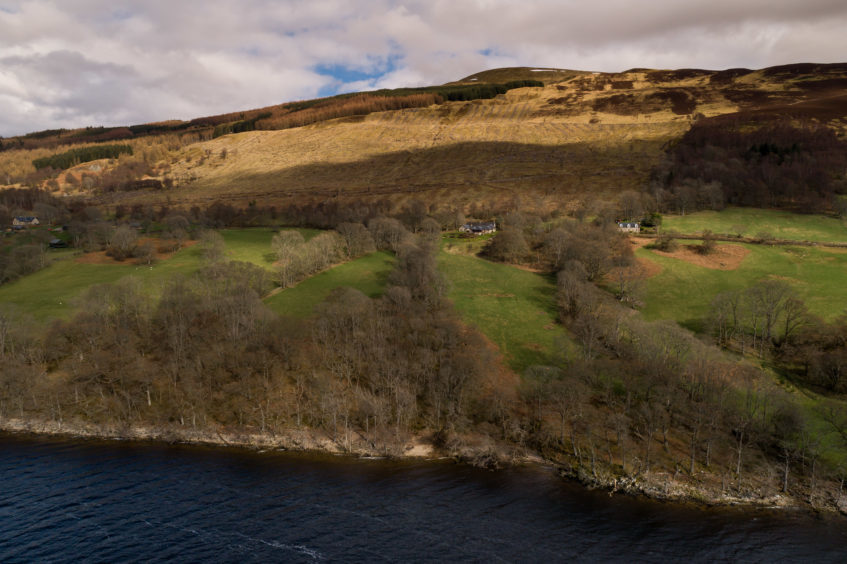 "We've loved living here," David says. "But there are lots of amazing places in Scotland and the rest of the world and we want to explore as many of them as possible."
---
Skiag, Loch Tay, Kenmore is on sale with Savills for o/o £550,000.