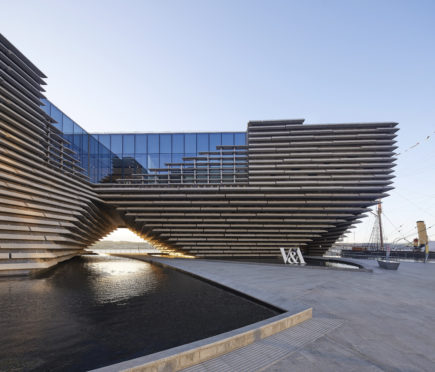 Dundee Institute of Architects held their annual awards honouring projects in Dundee, Perthshire, Angus and Fife. Courier property writer and DIA Awards judge Jack McKeown showcases the winning projects.
Supreme Award. V&A Dundee. Kengo Kuma/JF Stephen Architects.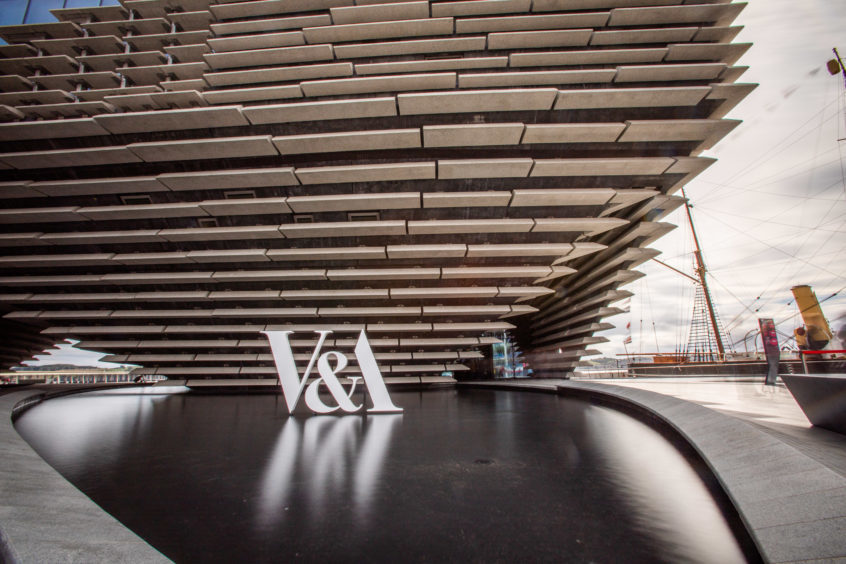 It weathered delays and cost overruns to rear above the Tay as the centrepiece of Dundee's £1 billion waterfront redevelopment. Kengo Kuma's striking building (JF Stephen were "executive architects" on-site) has only been open a couple of months yet already it's an iconic part of Dundee and a symbol of the city's rejuvenation. There could be no worthier winner of the DIA's top award.
Best House – Findas Bank, Fife. Muir Walker Pride.
A new-build rural house in the hills above Cupar, Findas Bank impressed the judges for its simplicity and clever use of stone. A stone main structure and a timber offshoot combine in a home that feels both traditional and modern.
Best Interior – Discovery Point, Aim Design.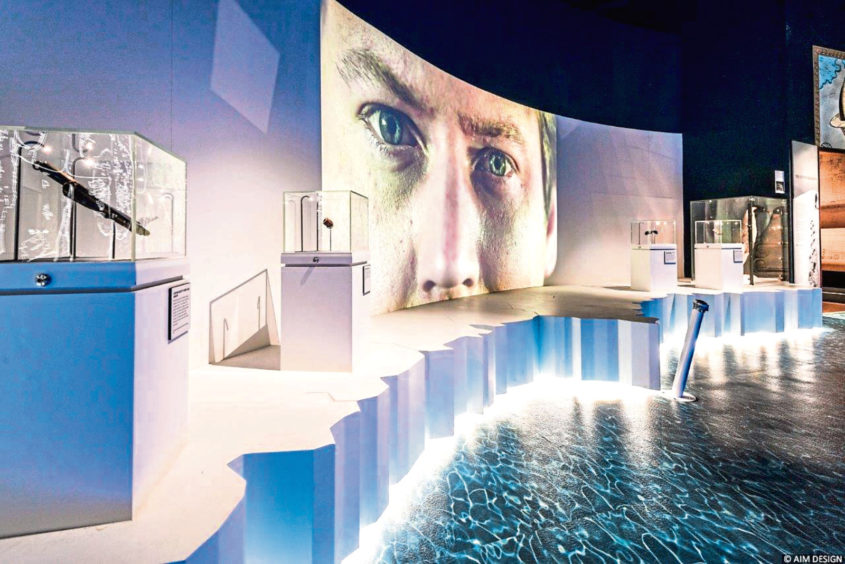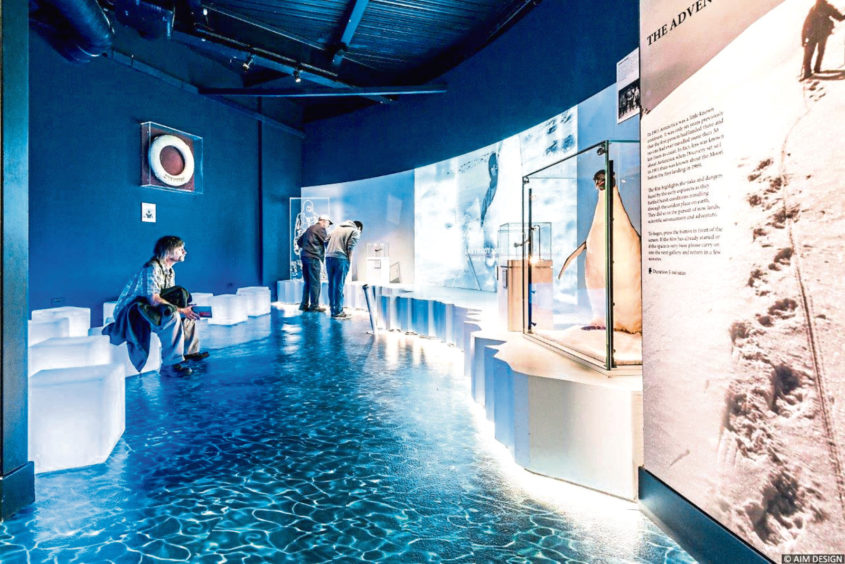 A £523,000 overhaul of Discovery Point revamped the Antarctic displays, including an interactive sledge pulling experience and an upgraded learning centre. Exhibition design is complex and specialist, and it's impressive that a local firm had the expertise to pull off such a skilful piece of work.
Best Commercial – V&A Dundee. Kengo Kuma/JF Stephen Architects.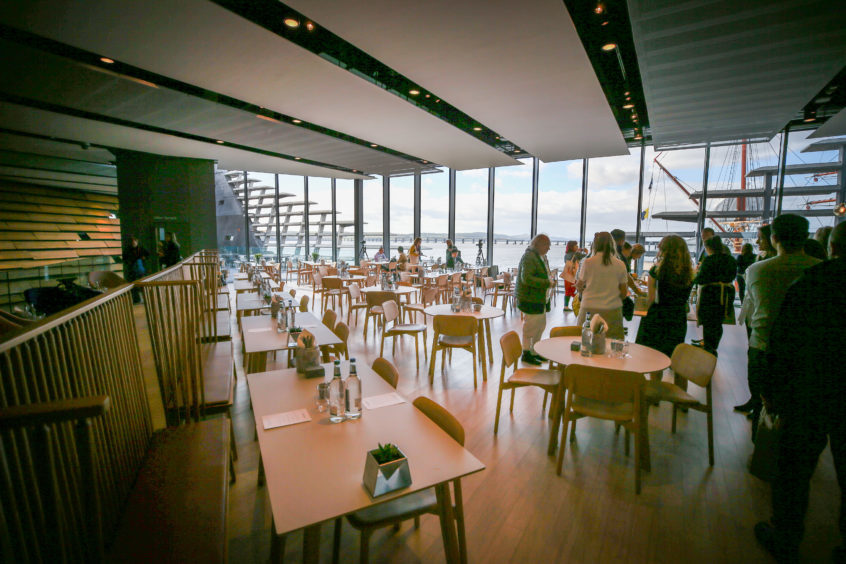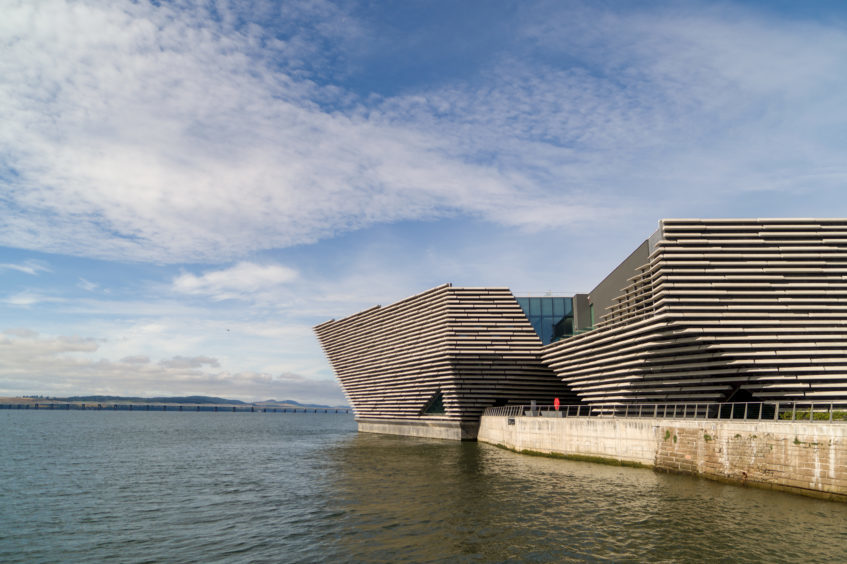 The V&A's exterior has drawn visitors from all over the world but it's the interior that will keep them coming back. Fantastic exhibition spaces – currently housing Ocean Liners and the permanent Scottish Design Galleries – and the café and restaurant make it a great place to hang out, realising the vision of V&A Dundee as the city's living room.
Best Group Housing. 1-30 Academy Court, Forfar. Angus Council.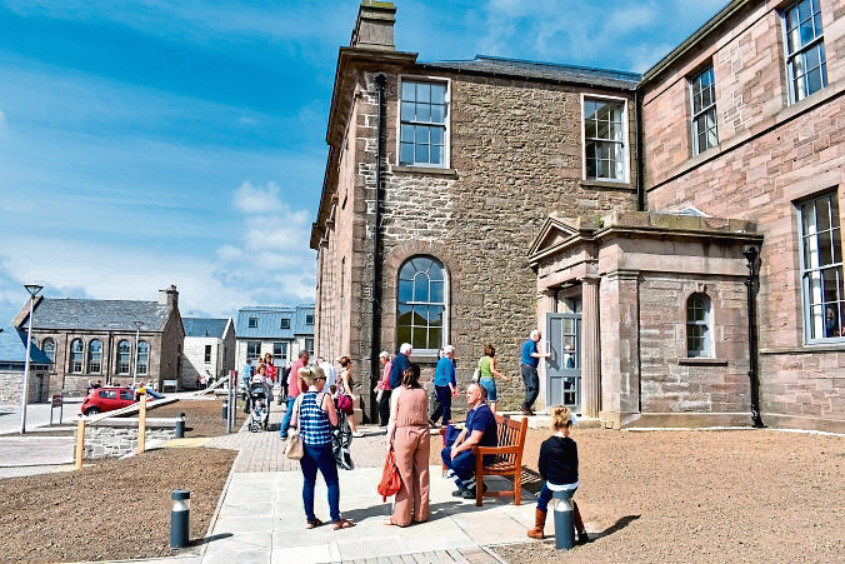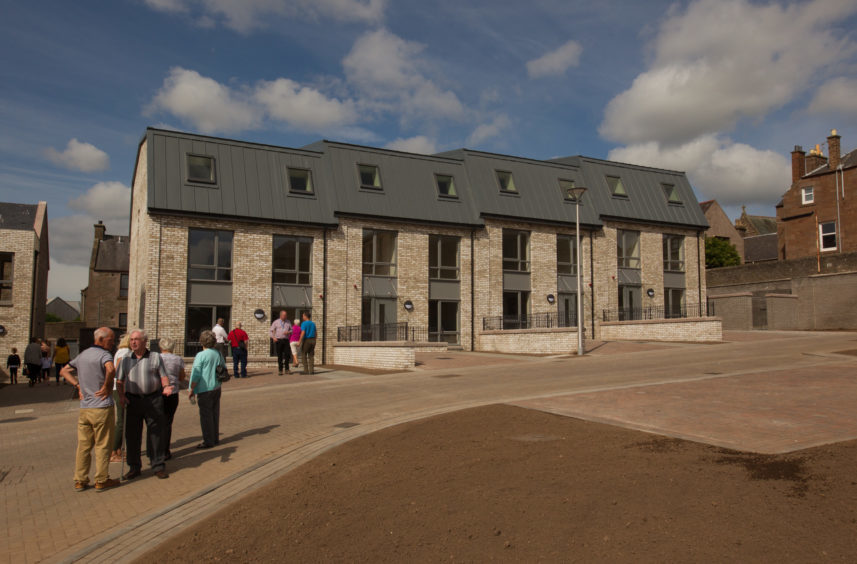 This cluster of flats and houses in the heart of Forfar shows every other local authority in Scotland how well affordable housing can be done. An old school building has been converted into flats and new homes built on the grounds. It's a superb development and one that's been designed to knit into the fabric of the town.
Best Small Domestic Project. Jenny's Cottage, Pittenweem. Fife Architects.
A pair of larch-clad extensions to a traditional East Neuk cottage transforms the internal space as well as helping connect home and garden. The delightful project shows what a skilled architect can achieve even on a tight budget and in a conservation area.
Best Small Non-domestic Project. East Neuk Dental Practice, Aim Design.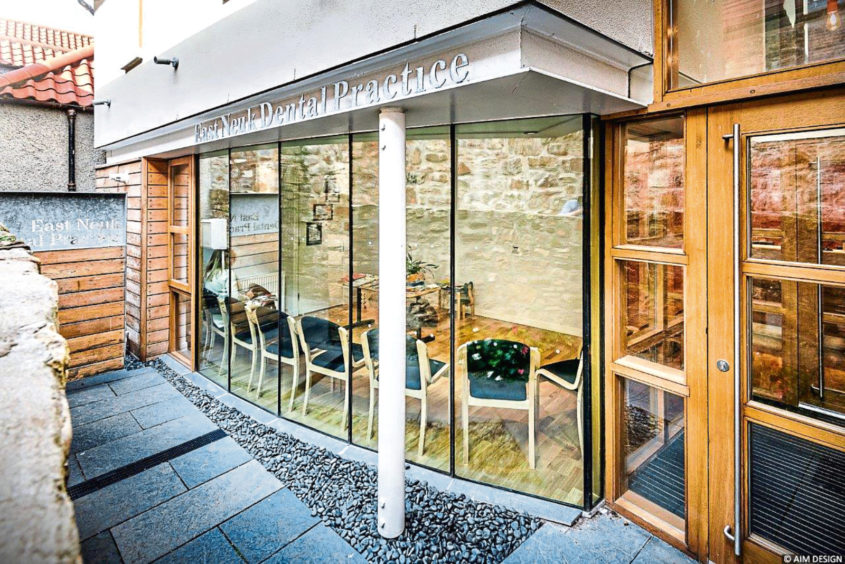 This ingenious extension to a dental practice overcame huge obstacles. An extremely tight space, very limited access to materials, working in a conservation area, a desire for more natural light and the need to fit into an existing working dental practice made for a very tricky brief indeed.
Best Rehabilitation/Regeneration. Guardswell Farm, Kinnaird, Perthshire. Ben Scrimgeour Building Workshop.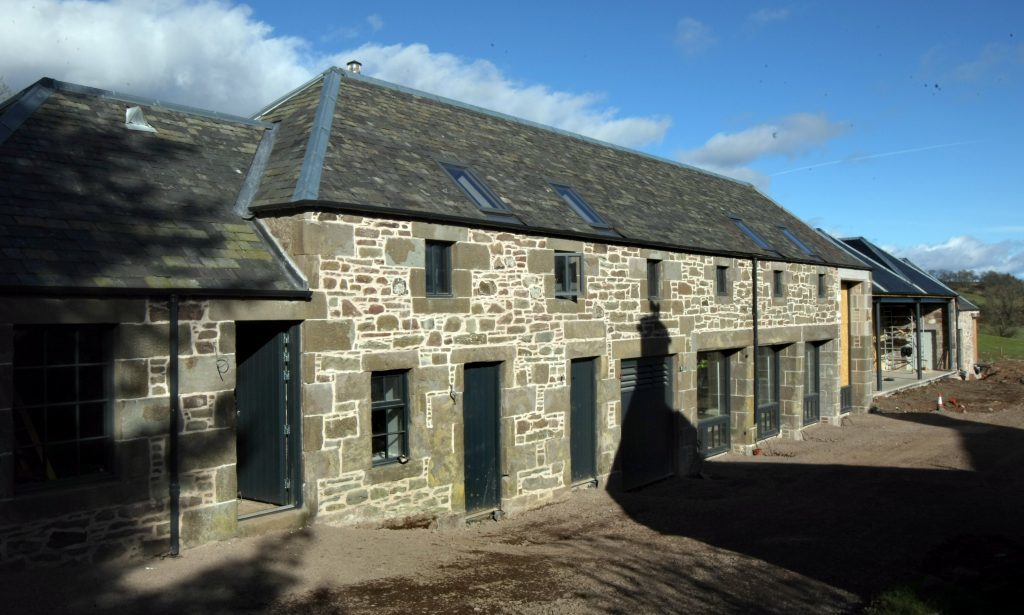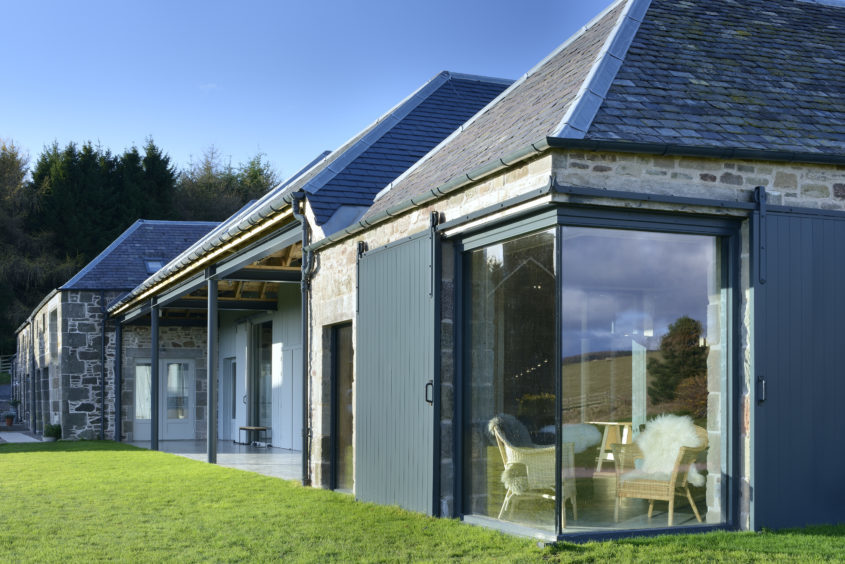 A collection of redundant farm steading buildings has been converted into an amazing multi-use rural venue. Old and new timber sit side by side, while original beams span rooms lit by huge modern windows that frame the Perthshire countryside. The variety of spaces at Guardswell Farm are used for everything from weddings to yoga, cookery schools and even wood carving classes.
On the Drawing Board. Ptarmigan Station, Cairngorm. Trail architects.
This project aims to extend and refurbish Britain's highest building, Ptargmigen Station on Cairngorm Mountain. The design incorporates huge areas of glass within an exposed timber frame angled out from the mountainside to take in one of the UK's best views.
Best Use of Timber. Guardswell Farm, Kinnaird, Perthshire. Ben Scrimgeour Building Workshop.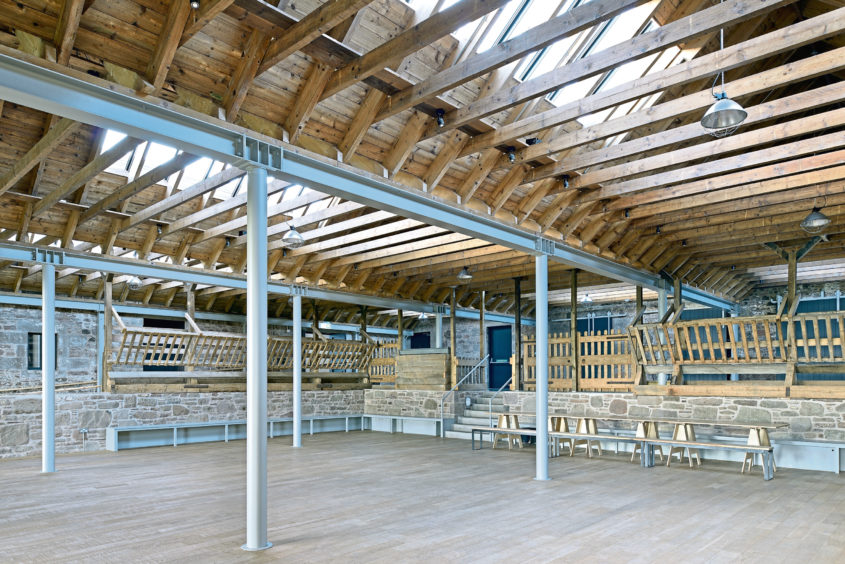 Another win for an outstanding project, the judges were delighted by the amount of original timber that was reclaimed and reused, and the skill of the joinery team who sympathetically incorporated new timber where it was needed.
Best Use of Stone. Balcaskie West Lodge, Kilconquhar, Fife. Christine Palmer Architects.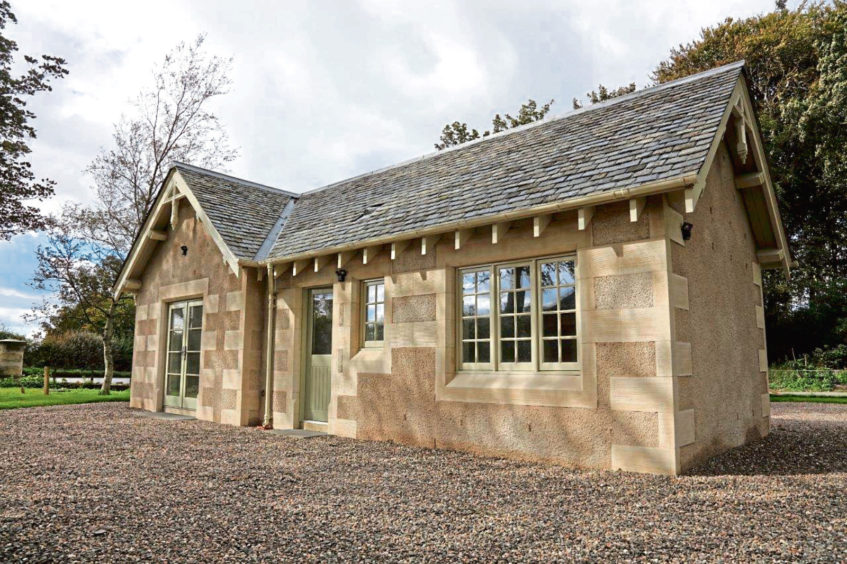 A listed gate lodge caught the judges eye with a traditional-style extension which incorporates fine stone detailing and transforms what was once a poky little cottage into an excellent family home.
Ambassador Award. Rock House Garden, Carbeth Estate, Stirlingshire. Aim Design.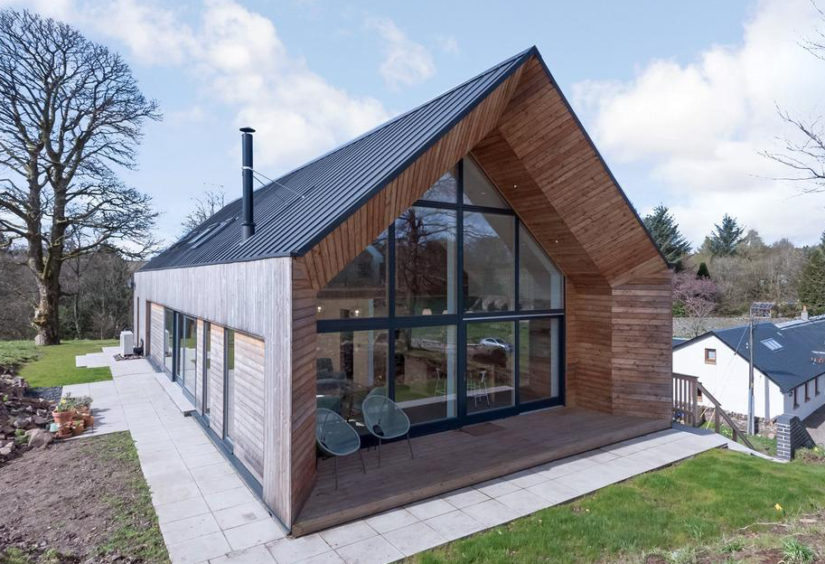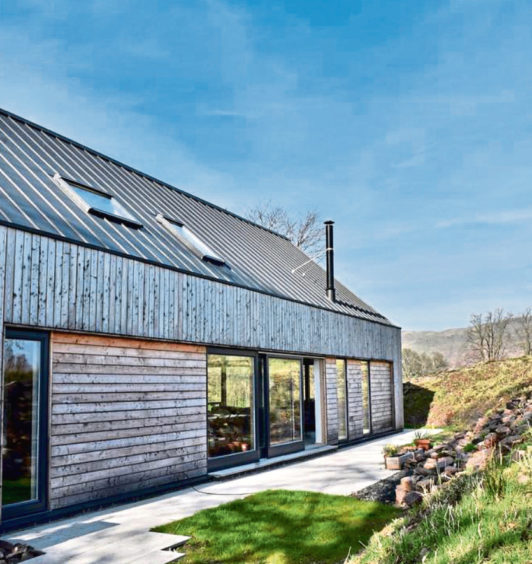 This low carbon Scottish larch clad home on a rocky outcrop is built in a longhouse style and combines great use of timber with windows artfully placed to capture the surrounding countryside.