Michael Alexander and his wife spent a weekend at the newly refurbished boutique hotel, Hotel Indigo, on Edinburgh's Princes Street.
Edinburgh – the city of Trainspotting; the city of trams; the city of international tourism; the city of John Rebus…
I'm no stranger to the Athens of the North –  a regular visitor my whole life whether it's been day trips to the museums and shops, away days to watch a football club that never seems to win or, in more distant times, crashing on a friend's floor for student parties.
Fast forward to the present day, however, and while making the short journey by train from Fife to the capital, it dawned on me that I'd never stayed in the city as a tourist.
It was therefore with a sense of anticipation that my wife and I – making the most of a weekend free of the children – made our way up Waverley Steps against the flow of homeward bound Friday evening commuters and into the eternal bustle of Princes Street where our hotel was situated just across the road.
From the outside, Hotel Indigo Edinburgh – Princes Street, to give it its full title, had an air of faded grandeur about it.
Its sand stone exterior and bay windows contrasted with the modern health food shop on the ground floor below.
Stepping inside the new 64-bedroom hotel, however, and there was a striking departure from its traditional predecessor, the Royal British Hotel.
A grand staircase leading up to reception on the first floor was bounded by paintings of Burke and Hare and Bonnie Prince Charlie.
The hotel has been rebranded following a multi-million pound refurbishment and features modern and vibrant design, effortlessly blending its Victorian heritage with contemporary style.
Our room on the second floor did not have the Princes Street view we'd secretly been hoping for – instead backing on to a scaffolding clad back alley leading towards a local night spot.
Though no fault of the hotel, we also ended up having particularly noisy neighbours who got up to no end of nocturnal activity in the room next door!
However, our room itself was impressive with a mix of design styles reflecting the rich local culture with a nod to the city's literary history.
A luxurious king sized bed and walnut wardrobe was accompanied by a side table engraved with the name of Edinburgh-raised Trainspotting author Irvine Welsh.
A giant freeze behind the bed featured pages of Robert Louis Stevenson's Treasure Island and complimented the contemporary Harris Tweed soft furnishings that decorated the room.
The bathroom featured an impressive walk in shower and giant bath for guests seeking a moment to relax or re-energise.
But we had little time to hang about.
It was off to the hotel's Twenty Princes Street restaurant and Juniper cocktail bar for dinner.
Here, we were seated in a fantastic bay window table offering unparalleled, panoramic views of Edinburgh Castle and the Old Town.
Twenty presents an elegant and stunning setting offering a trendy and sophisticated dining experience where the ambience is refreshingly informal and the atmosphere is glamorous, but not glitzy.
For starter I enjoyed Scottish wild mushroom ravioli, roasted baby English onion, confit egg yolk and chive oil (£6.50).
This was followed by a satisfying fillet steak for the main and a 'Fire and Ice' Banoffee Baked Alaska for dessert which comprised a very tasty flaming rum, carmelised banana, toffee and vanilla ice cream, sponge and toasted meringue.
My wife chose the tasty soup of the day, and opted for roast butternut squash, caramelised red onion tart with parmesan and mascarpone glaze for the main – then looked longingly at my dessert after choosing not to get one for herself!
It was a satisfying meal that provided the perfect platform for a late evening stroll around Edinburgh's New Town – pretending to be tourists!
The next day after a decent breakfast, and an early morning clamber up Arthur's Seat, we enjoyed a pleasant day wandering around the city centre, finished off with a trip to the cinema to see Trainspotting 2 – an experience made all the more realistic by a real-life drug addict who had infiltrated the audience and was eventually thrown out by police during the movie after causing one disturbance too many.
From there it was back to the hotel for a second night of bed and board at the hotel – this time minus our noisy neighbours!
Hotel design director Robert Matthews explained that with such a rich history and creative contemporary culture to draw on in Edinburgh, interior designers Matthews Mee were spoilt for inspiration when the boutique hotel was being revamped.
"We spent over a week in Edinburgh researching, photographing and interviewing locals," he says.
"Our inspiration came from total immersion and a real understanding of the neighbourhood. It was about finding the seeds of our design idea in the most unlikely of local places – a colour in a tile, a texture on a pavement, an object in museum or gallery.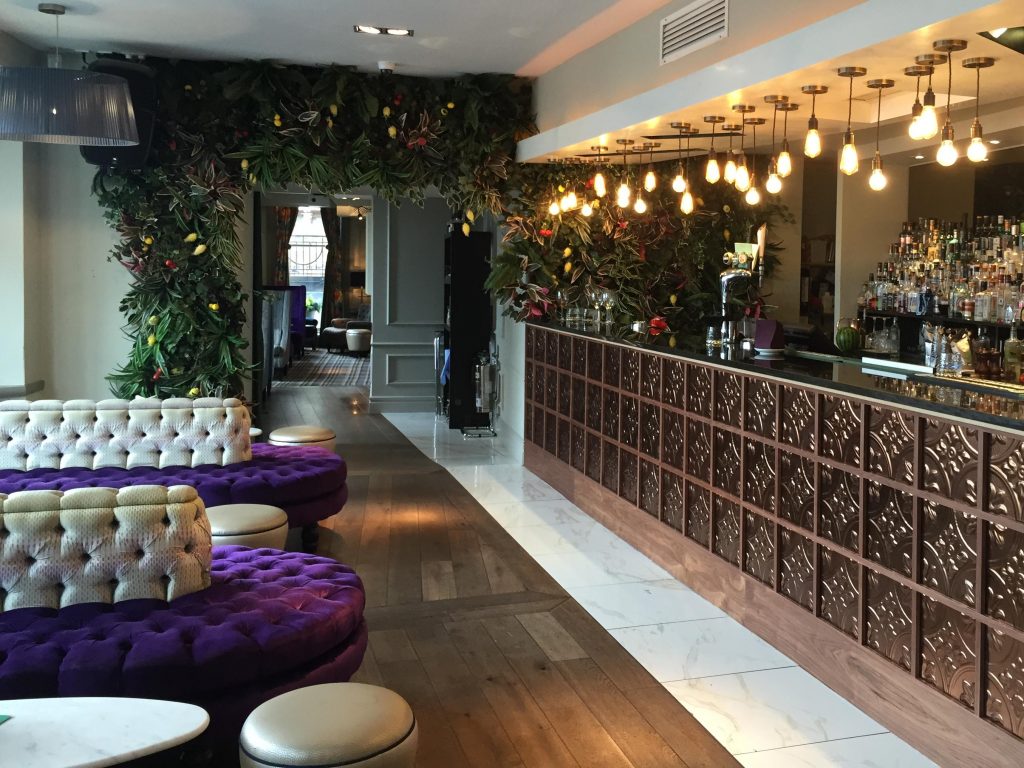 "Then we applied our experience to make it work practically and coherently."
The result is a boutique hotel that could only be exactly where it is. Hotel Indigo Edinburgh – Princes Street.
"I hope the hotel's design makes visitors feel a connection with the city and the local neighbourhood in particular – and that it encourages them to seek out the quirky and unusual in Edinburgh," adds Robert.
*Hotel Indigo Edinburgh – Princes Street, can be found at 20 Princes Street, Edinburgh, EH2 2AN, 0131 556 4901  hiedinburghcity.com . Rates from £115 B&B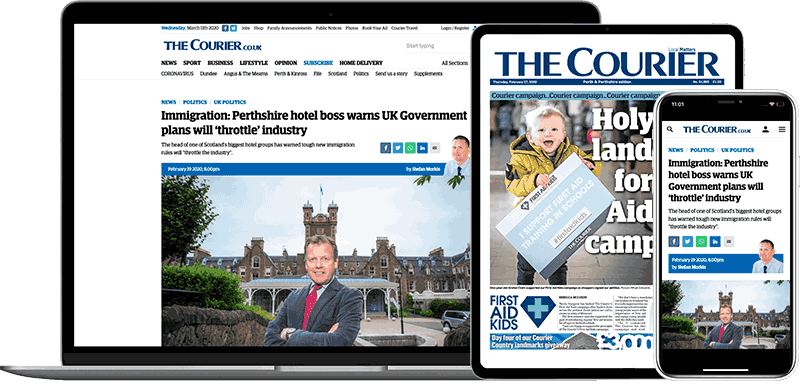 Help support quality local journalism … become a digital subscriber to The Courier
For as little as £5.99 a month you can access all of our content, including Premium articles.
Subscribe