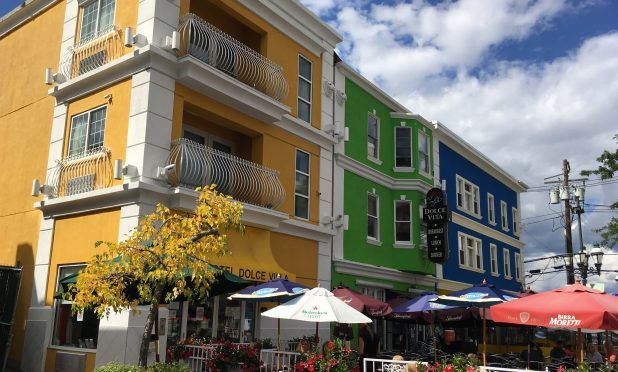 When she was about 11 years old, Stacy Cohen sat outside her family home and watched in wonder as a line of dishevelled teenagers and musicians shambled passed.
Young Stacy stood up to get a better look, smiling and waving at the strange procession. Some would wander over to her: "We love you little girl, you're amazing."
"I remember hearing my mother screaming: Get back inside the house, now!" she said.
Nearly 50 years on, Stacy is reminiscing on a day which clearly left an impression.
The 1969 Woodstock festival took place just yards from her home, on a nearby dairy farm in the Catskills mountains of New York State. The hippies who walked passed Stacy's home that morning were among more than 400,000 people who gathered for "three days of peace and music."
"I remember we walked down the road and saw Joe Cocker performing," said Stacy. "At least, I'm pretty sure it was him.
"It was an incredible time."
Stacy is one of a few who, effectively, have never left Woodstock.
She owns the Catskills Distillery Company at Bethal, just a stone's throw from the festival site (which isn't actually at Woodstock: Organisers planned to hold the show at Woodstock, some 60 miles away, but were forced to change locations when it became clear just how many people were going to turn up).
The couple on the cover of the Woodstock soundtrack album have never really left either, it turn out. They volunteer at the Bethal Woods Centre for the Arts, a $150 million complex built beside the festival site.
The centre is home to a vibrant and colourful museum, telling the story of the 1960s and how Woodstock shaped future generations.
Bethel Woods is my first stop on a packed week-long tour of New England organised by Brand USA, America's official tourism body.
Norweigan Air has recently launched low-cost shuttle flights from Edinburgh, so getting across the pond has rarely been cheaper and easier.
On our crossing it wasn't exactly a no frills service, but there was no traditional in-flight entertainment. There was however, free wi-fi with access to the usual streaming services. Pre-downloading Netflix shows or podcasts is highly recommended (and don't forget your headphones).
Its a near-eight hour flight to Newburgh's Stewart International Airport, a public-military service in Orang County.
From there, it is just over an hour to the heart of New York City, but our itinerary is taking us off the beaten track. A 90-minute drive to the remote Willowemoc Valley and the beautiful DeBruce hotel.
In the morning, we hit the road towards the Catskills mountains and the historic Woodstock site.
The Bethel Woods Centre for the Arts proves to be worth the admission price alone – as they say – but standing on the hill where Jimi Hendrix, Joe Cocker and Crosby, Stills, Nash and Young performed turns out to be quite an emotional experience.
Onwards to the Duchess County and a visit to Franklin Roosevelt's home and library. Now a museum, it offers a fascinating insight into the personal life of America's 32nd president, particularly the lengths he went to to hide the severity of his paralytic illness from the public.
FDR's purpose-built Ford Phaeton motor is also worth checking out. The 1936 car was designed for his disability and even came fitted with a device which dispensed lit cigarettes.
From here, its a three hour drive to Rhode Island – the US's smallest state – and its gorgeous capital city of Providence.
This predominately Democrat area is a bit of a hipster haven, but is welcoming to all.
Its a colourful mixture of Manhattan-style skyscrapers and brownstone buildings, with beautiful coffee shops, restaurants and junk stores at every corner.
Visitors tend to congregate at the lively DePasquale Square, which is home to a variety of eateries. The most unusual of which is Antonelli Poultrey, where you can select from an impressive variety of wines and beers in the main shop before going into the back room to pick out your dinner from a selection of live chickens.
The bird is then prepared by staff while you wait.
With a leisurely, friendly atmosphere throughout the city, Providence is a great place for exploring and shopping at independent boutiques. It has become one of my favourite cities.
And its not far from Newport, a beautiful harbour town which is home to some hugely impressive mansion homes open to the public. The most-visited of these is the Breakers, a giant 70-room Italian Renaissance palace which was built for one of America's richest families in the 19th century.
There is also a popular cliff walk which takes visitors along the crags behind the mansions.
The area has a dark history, with links to prohibition-era mobsters. You can take a boat tour on one of the old rum runners, a yacht which was souped up by crooks to deliver hooch at high speed.
Like Providence, there is a huge variety of cafes, restaurants and oyster bars to choose from (brunch at the Clarke Cooke House was sensational). We stayed at the Hotel Viking, which has a presidential suite to commemorate visits from John F Kennedy.
Rhode Island is packed with music, life and colour and it does often feel that you are walking through a film set.
It seemed strange to me to fly so close to New York, but go nowhere near the Big Apple, but sometimes it pays to wander off the beaten track.
How to get there
Norwegian has launched flights from Edinburgh to three airports on the US east coast which offer good access into the Boston, New York and New England areas but carry significantly lower landing charges, allowing Norwegian to offer some truly affordable fares.
From Edinburgh Airport, Norwegian offers daily flights to Stewart International Airport in New York; 4 weekly flights from Edinburgh to Providence-Boston; and 3-weekly flights to Hartford-Connecticut.
Fares start from £138 one way, £220 return.
To book, visit www.norwegian.com
We stayed at…
The De Bruce
Address: 982 Debruce Rd, Livingston Manor, NY 12758.
The DeBruce has the fortune and privilege of being nestled in one of the great sleepy river valleys in the United States. It sits on a ledge overlooking the Willowemoc Valley and its namesake river here in upstate New York's Catskill Park.  With 14 guest rooms, access to hundreds of acres of private land spanning two mountains, a river, several ponds and a private pool, The DeBruce is about the place, the times and the continuing story of their home. (www.thedebruce.com).
Double rooms from $399 a night.
Hampton Inn and Suites Poughkeepsie
Address: 2361 South Road, Poughkeepsie, New York, 12601.
The Hampton Inn & Suites Poughkeepsie hotel is situated in the heart of the stunning Hudson Valley, right next door to IBM Headquarters, just a few miles from The Culinary Institute of America, Marist College, Vassar College, and the Walkway Over the Hudson. (http://hamptoninn3.hilton.com/en/hotels/new-york/hampton-inn-and-suites-poughkeepsie-POUNYHX/index.html).
Double rooms from $130.00
Renaissance Providence
Address: 5 Avenue of the Arts, Providence, Rhode Island, 02903.
Housed in a historic 1920's era building, Renaissance Providence Downtown Hotel provides the perfect blend of modern luxury and comfort (www.renaissanceprovidence.com).
Double rooms from $220.00
Hotel images: https://we.tl/eyJjXFsYXB
Hotel Viking
Address: 1 Bellevue Avenue, Newport, Rhode Island, 02840.
The award-winning Hotel Viking, situated atop Newport's Historic Hill neighbourhood with breath-taking views of Bellevue Avenue, with a sense of history and a friendly ambiance where dignitaries including the Kennedys (plus members of the Vanderbilt and Astor families) and celebrities have stayed for decades while in the City by the Sea. (www.hotelviking.com)
High season double rooms from $379.00. Low season double rooms from $119.00
Hotel images: https://we.tl/wGosulxC2f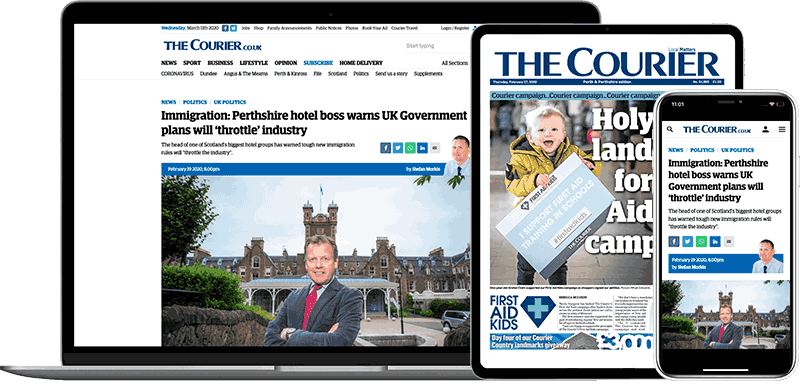 Help support quality local journalism … become a digital subscriber to The Courier
For as little as £5.99 a month you can access all of our content, including Premium articles.
Subscribe