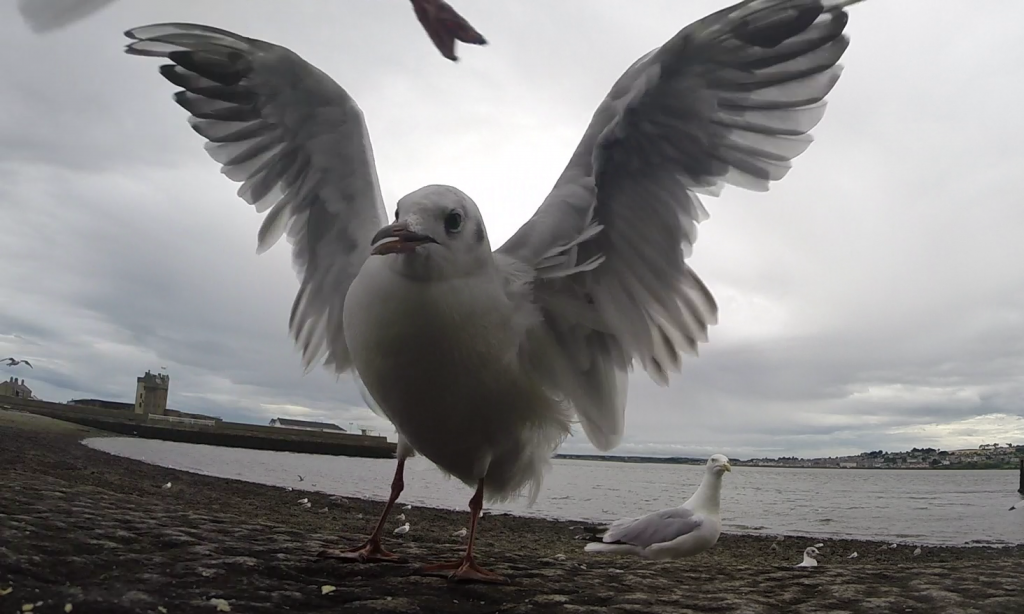 From stealing sandwiches to attacking pets and even children, seagulls are bolder and more aggressive than ever before.
The Courier has been inundated with tales of the winged menace from above in areas from Dundee to Kirkcaldy and Arbroath to St Andrews.
In response, we're launching our "Don't be gullible" series online, in print and on social media
We'll be finding identifying Courier Country's worst hotspots for attacks. We'll speak to victims of seagull strikes, including one man whose nose was broken in an encounter with an angry bird.
We'll be asking what can be done to combat the increasingly aggressive incursions into our town and city centres.
And we'll find out why humans – and our litter – are the root cause of the problem.
We're also launching our #courierseagullselfie campaign. All you need to do is take a picture of yourself with a seagull in the background and post it to The Courier Facebook page or on Twitter using the tag #courierseagullselfie.
We want to get you, your friends, family and children involved to highlight our drive. This is the kind of thing we're looking for:
So .@arron_crascall fancies himself at the old #SeaGullSelfie. Show him what you're made of Brighton… pic.twitter.com/5dVMA9a0bv

— John St Gull (@GullOfBrighton) May 25, 2016
It's #seagullselfie day pic.twitter.com/N1w8coTOhe

— RPD_Logan (@RPD_Logan) July 10, 2016
There's a £100 prize for the best pic as judged by our editor, so be as creative, crazy, cool or cheesey as you like. We'll name our winner in The Courier on August 20.
Good luck!