 A pervert who groomed a 10-year-old girl before subjecting her to a depraved sex attack has been jailed for three years.
Sheriff Alastair Brown told 21-year-old Corey Urquhart he was "quite literally within a millimetre" of being on a charge of raping the girl and placed him on the sex offenders register indefinitely.
Urquhart, of Coulpark, Alness, made the girl think they were "boyfriend and girlfriend" – despite her being in primary school and him being 20 at the time of the offence.
Then on April 1 last year he struck – subjecting the girl to a debauched sex attack at a flat in Dundee.
He was found guilty after trial of an amended charge of sexually assaulting a girl aged 10 on April 1 last year, at a location in Dundee.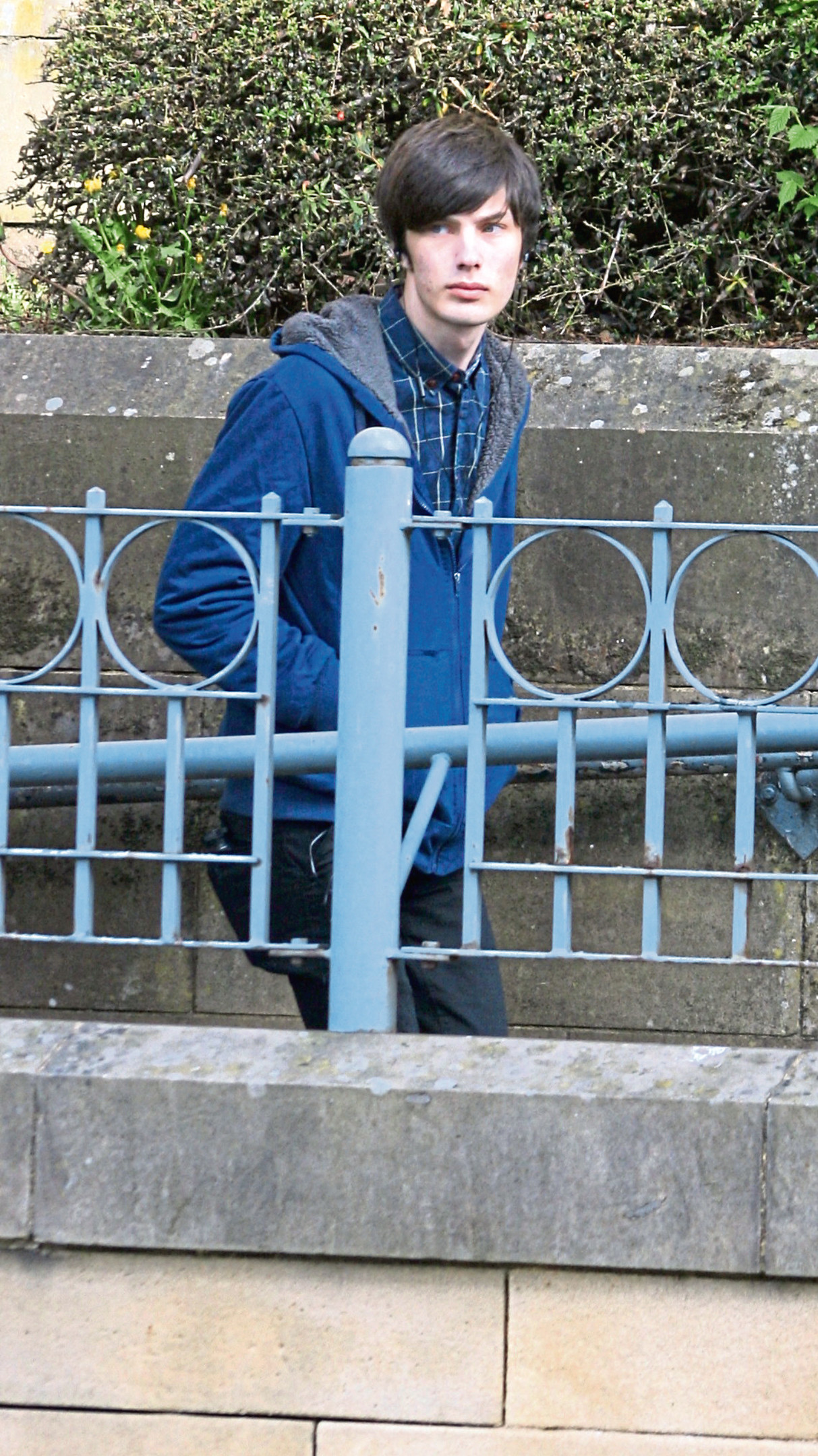 Solicitor advocate Jim Laverty, representing Urquhart, asked the sheriff to consider a non-custodial sentence.
He said that while a custodial sentence "must be uppermost" in the sheriff's mind, reports had suggested he would be suitable for a community payback order under supervision with a condition that he attend the Moving Forward Making Changes programme.
"The reports are very clear, although he is now 21, in relation to his social years, his relationships with others and in his ability to function with other members of society, he is significantly younger than that," the lawyer said.
Sheriff Brown told Urquhart his behaviour towards the girl meant that "nothing short of a custodial sentence is adequate" and jailed him for three years.
He said: "The jury found you guilty of the sexual assault of a 10-year-old girl."
He said the girl's evidence included information that showed he had indulged in what was "simulated sexual intercourse" with her and was "quite literally about a millimetre away from rape".
He added: "A 10-year-old girl cannot give consent."
He said the girl was still in a "continuing state of anxiety" and had "closed in on herself with a fear that you will kidnap her".
He said Urquhart had cultivated her and isolated her from her family and sent her texts and messages which were full of inappropriate conversations of an indecent nature.
Jailing him, he told Urquhart he would be placed on the sex offenders register for an indefinite period.
https://www.eveningtelegraph.co.uk/fp/poll-are-sex-offenders-getting-off-lightly-what-should-be-the-punishments/