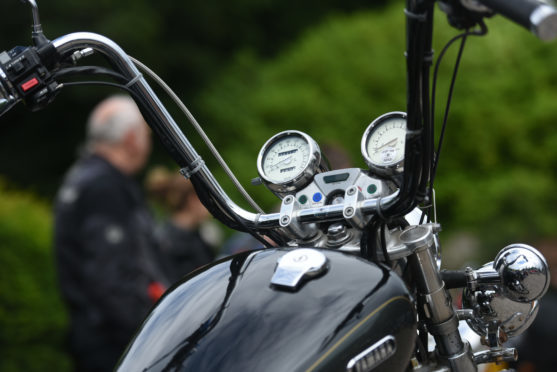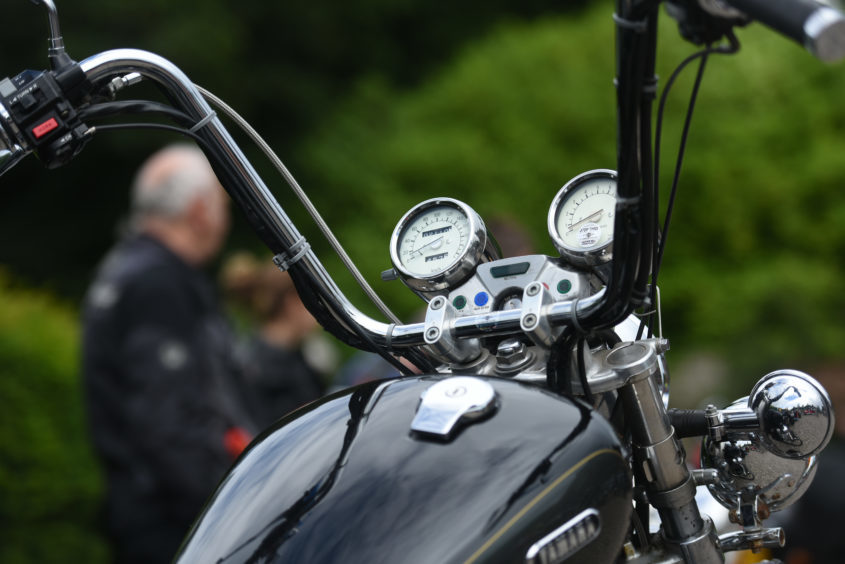 A North East Scotland MSP has warned that a stretch of "disgraceful" Angus road is putting the lives of motorcyclists in danger.
Conservative Liam Kerr said parts of the A90 between Dundee and Aberdeen are well known as places to avoid among bikers because of large, deep potholes which can spell trouble for two-wheeled travellers.
Mr Kerr has asked the SNP's transport secretary Humza Yousaf to back his calls for urgent work on a particularly bad section — three miles between the A935 and B966 turnoffs.
Mr Kerr said: "Thousands of motorcyclists travel this route every week, not least to get to Brechin for the annual Harley-Davidson in the City event.
"This area was the home of one-half of the legendary Harley-Davidson partnership, globally recognised and a growing asset to local tourism.
"I think it would be a bit embarrassing for the government if William C Davidson could visit today, and find parts of the road not much better than when his family left in 1857.
"The road conditions are disgraceful.
"Humza is a biker himself and he must know these are not safe motorway conditions for motorcycles."
Set to return in July, Harley-Davidson in the City marks Brechin's place as the spiritual home of the legendary motorcycle marque.
The now restored Netherton Cottage, a few miles east of town, was home to Sandy and Margaret Davidson, whose grandsons founded Harley-Davidson after the family emigrated to the US in the mid-19th Century.
Local historians restored the cottage and it now serves as a place of pilgrimage for bike fanatics, year round.
A Scottish Government spokesman said: "The budget for maintenance for trunk the roads we look after has increased by around £65 million to £433 million in this financial year, and a recent Audit Scotland report found 87 per cent of trunk roads are in an acceptable condition.
"The recent severe weather led to local authorities incurring unexpected additional costs to their maintenance budgets, and simultaneously caused more damage to Scotland's road network.
"That is why we have made an additional £10 million available to councils to support the cost of repairs.
"Our trunk road operating companies identify potholes and other defects through weekly safety inspections undertaken across the entire trunk road network and from the trunk road customer contact service.
"They are responsible for making carriageway defects safe with a temporary repair to be completed by 6am on the day following identification and a permanent repair within 28 days."
A recent study found that more than a quarter of roads in Tayside and Fife are in need of repair.
The pothole data revealed around 30% of A road surfaces in Scotland were categorised as red or amber — either earmarked for inspection or definitely requiring work — in 2015-17.
The worst A routes in Courier Country were in Perth and Kinross, where the percentage rose to 40% (up from 36% in 2009-11).
In Fife, the rate was 27% (down from 37%), in Angus it was 22% (up from 17%) and in Dundee it was 18% (down from 21%).
Together, the figures represent 324 kilometres of road in need of repair.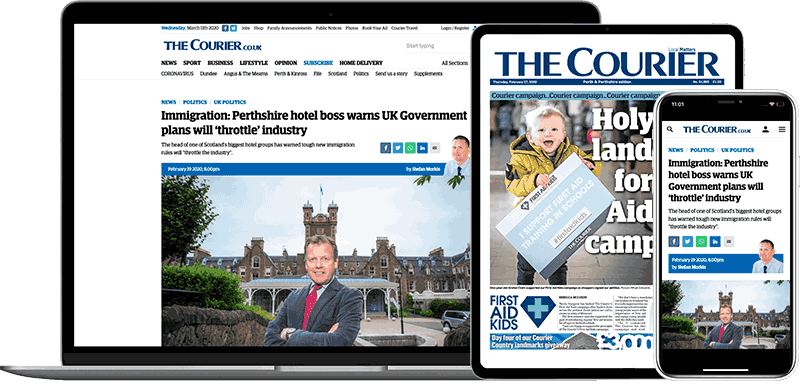 Help support quality local journalism … become a digital subscriber to The Courier
For as little as £5.99 a month you can access all of our content, including Premium articles.
Subscribe