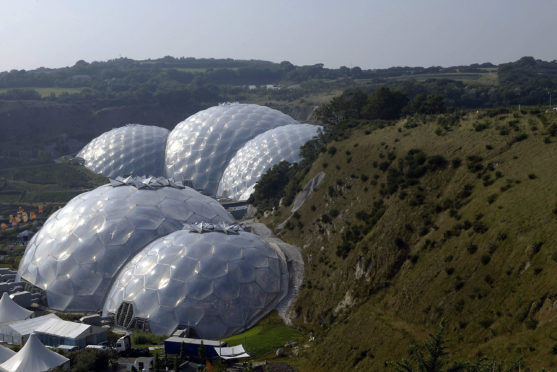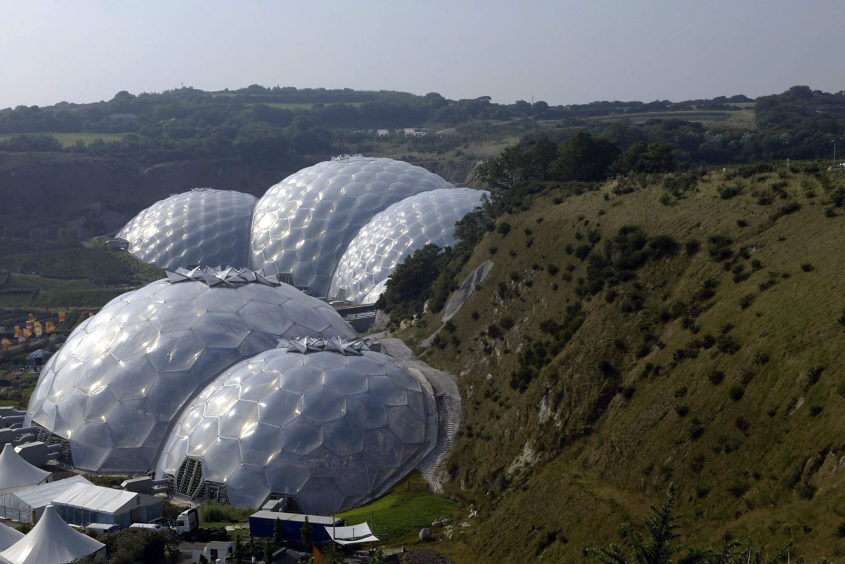 The organisation behind a major UK tourist attraction has held exploratory talks over a future project in Dundee, The Courier can exclusively reveal.
The Eden Project's existing Cornwall site, which hosts a "global garden" in tropical biomes across a space the size of 30 football pitches, has attracted more than 21 million visitors and provided a major boost for the local economy.
It is understood the organisation's executive director David Harland has held a number of conversations with individuals in Dundee about bringing a new project to the City of Discovery, although talks remain at an early stage.
The Eden Project announced in 2017 the launch of Eden Project International to "drive the establishment of Edens around the world" and hopes to create new initiatives in cities such as California, Christchurch and Anglesea.
It is believed any project in Dundee would be fulfilled under Eden Project International banner, with the company already working with partners in Derry, Northern Ireland, to turn a contested historic site along the banks of the River Foyle into an "internationally important visitor site with world-class built and natural heritage".
Mr Harland, who is also chief executive of the international company, visited Tayside in June to present a lecture at Dundee University on the brand's global expansion and how major visitor attractions can help change the perceptions of a city.
Professor Andrew Atherton, the university's principal and vice-chancellor, played a major role in delivering plans for the £85 million Eden Project North in Morecambe when he was deputy-vice chancellor at Lancaster University.
The extent of his involvement in the Dundee project, if any, is not yet known but Prof Atherton hailed Lancaster's involvement as an official partner of the North project, which he described as a "game changer" for the local area.
All of Eden Project International's projects so far have involved significant visitor attractions and learning space, with centres focused on "big global challenges as defined by their specific localities, such as soil, water, food, and biodiversity".
It is understood Camperdown is one of a number of areas mooted as a potential site for any future project, although no specific area has been confirmed by Eden Project or any other party involved.
Captain James Crawford, chairman of Friends of Camperdown House said he did not believe it would be suitable.
"We have a beautiful 200-acre site and to start filling it full of things like that would completely spoil the whole area," he said.
"We are unbelievably lucky to have an area like it but unfortunately this kind of thing would not surprise me.
"Dundee seems to be unable to make a decision about the House and so it has remained empty since 1946. It was bought for the people of Dundee but they've seen nothing of it."
Eden Project did not respond to a request for comment.