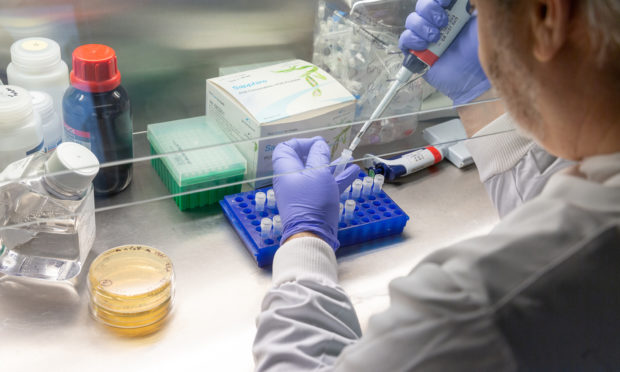 Dundee University is to take a key role in a consortium set up to monitor the effectiveness and safety of Covid-19 vaccines.
Scientists in the university's Medicines Monitoring Unit (MEMO Research) will partner with Southampton-based Drug Safety Research Unit (DSRU) to gain early evidence of whether coronavirus vaccines are working as they should.
The studies aim to plug gaps in knowledge obtained from pre-marketing clinical trials in a move which experts say will help slash the normal development time frame from as much as 15 years to just a few months.
The teams previously collaborated to monitor the safety of the new vaccines for swine flu during the 2009 pandemic, and DSRU has conducted enhanced safety surveillance on the seasonal flu vaccine every year since 2014.
Professor Isla Mackenzie of Dundee University said: "This is a vital part of ensuring that any vaccine can be safely deployed around the world."
Professor Saad Shakir of the DSRU said: "The usual development process for a vaccine, including proving its safety and effectiveness, would be expected to take as long as 12 to 15 years.
"In order that Covid-19 vaccines can be available as soon as possible, the usual development process will be contracted to a few months.
"This means that prior to release, the efficacy of the vaccine will be assessed using biomarkers and limited clinical data.
"Therefore, it is essential to conduct thorough monitoring of the safety and effectiveness of the vaccine at the post-marketing stage."
Members of the public who receive a Covid-19 vaccine will be asked to take part in the study, with regular health checks made on them.
In a separate development, biotech start-up ILC Therapeutics has announced a research partnership with St Andrews University to progress a Covid-19 drug towards clinical trials.
The firm is working with Dr Catherine Adamson from St Andrews' school of biology, to look at how its drug Alfacyte might help prevent Acute Respiratory Distress Syndrome (ARDS).
Avoiding the onset of ARDS could reduce the need for many patients to be on a ventilator and potentially limit both short and long-term damage to patients' lungs.
Dundee University also recently announced Tayside patients would be involved in clinical trials of another ARDS-limiting drug, SFX-01, which aims to trigger the body's natural defences against Covid-19 into "overdrive".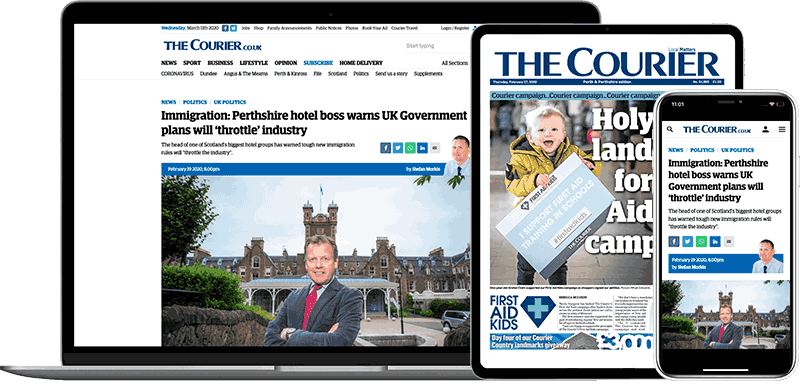 Help support quality local journalism … become a digital subscriber to The Courier
For as little as £5.99 a month you can access all of our content, including Premium articles.
Subscribe