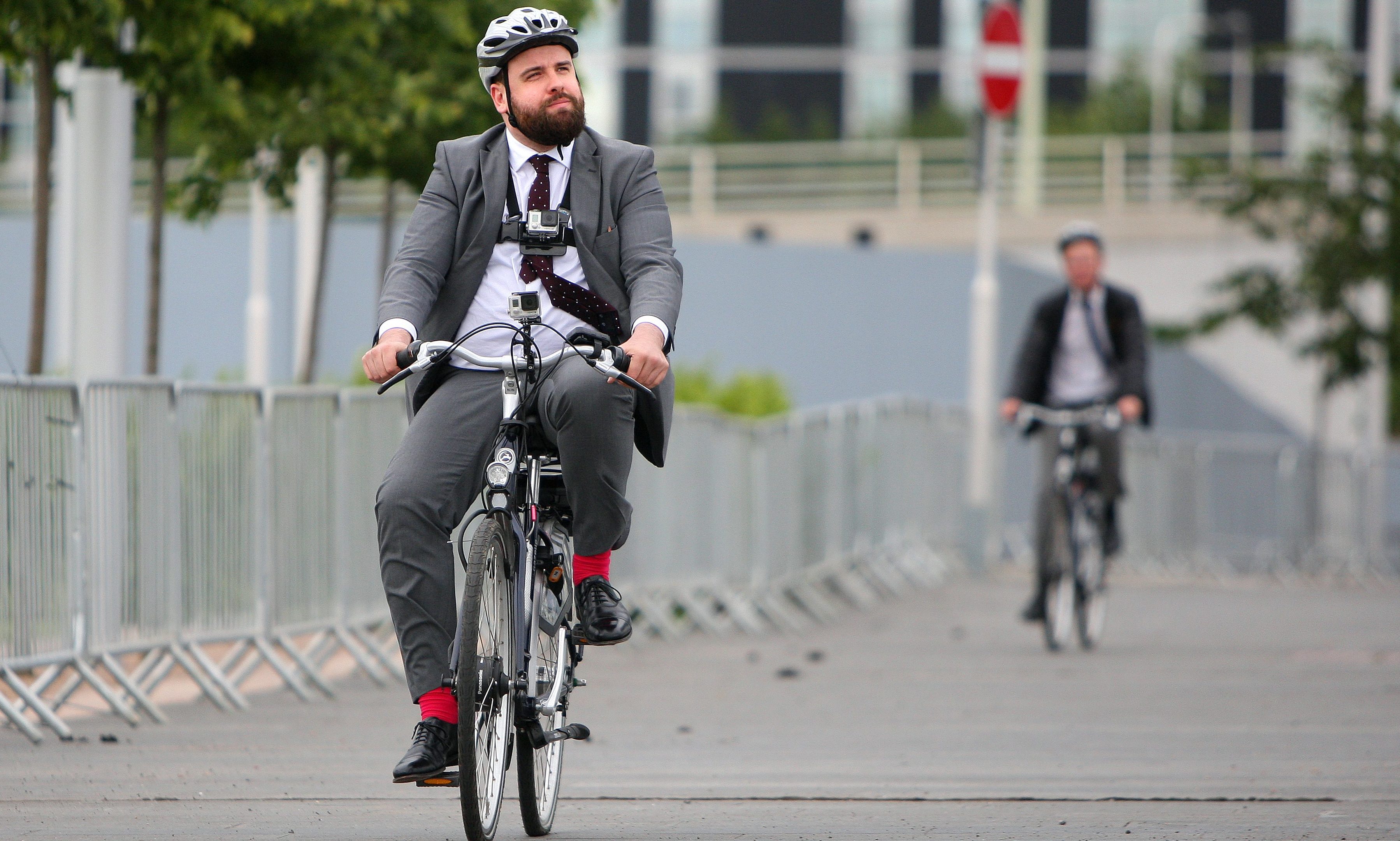 A new cycle hire scheme hopes to put Dundee on the journey to becoming as cycle-friendly a city as Amsterdam.
Electric Bikes Scotland are planning on setting up pick-up and drop-off cycle hire at various points across the city, in an attempt to encourage more people in to cycling.
The company hopes to emulate the success of schemes such as the Santander Cycles programme – more commonly referred to as "Boris Bikes" – which is available in London.
People hoping to use the service can currently pick up hire bikes from bases at Dundee University, their shop near Tannadice, or the city centre. Users can also drop off bikes at the botanic gardens.
Electric Bikes Scotland have also said that it would be "ideal" if a hire-point station could be installed at Dundee Airport, creating a seamless eco-friendly transport link in the city.
Daniel Kochaniuk, director at Electric Bikes Scotland, said: "With the new developments that are going up across the city, we would be looking to work closely with all involved to install bike pick-up and drop-off points at various locations, such as hotels and tourist points.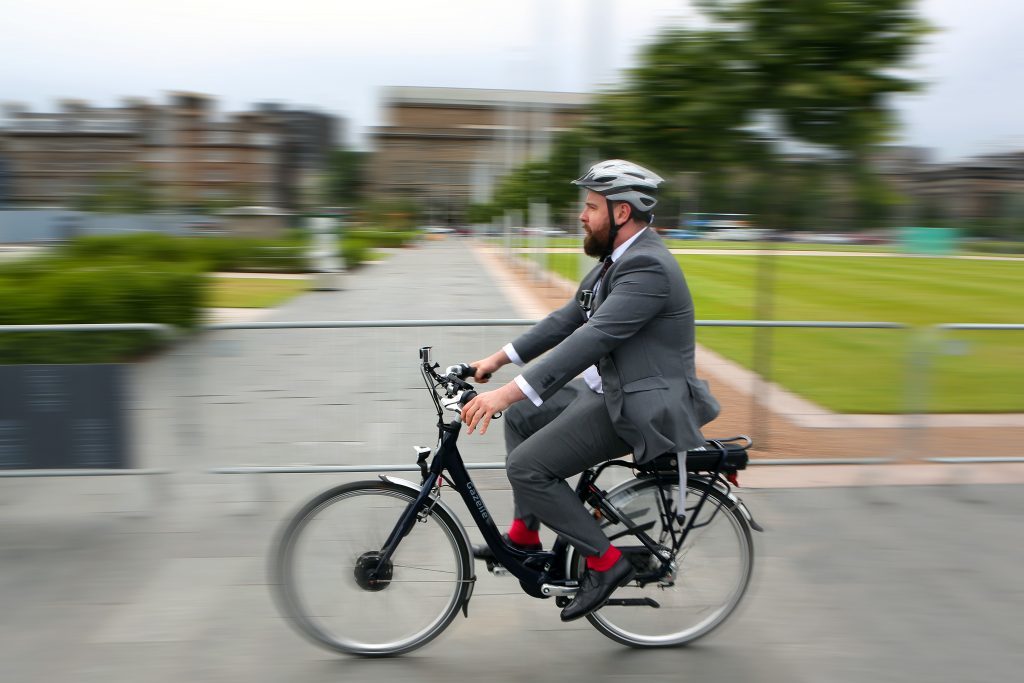 "The goal, in the long run, will be to create a scheme similar to the one in big cities like London.
"By offering cycle access in the city, carbon emissions and congestion can be cut right down.
"Bikes are an eco-friendly mode of transport, and are perfect for commuters.
"The council have a good cycling initiative, and have gone to great lengths to improve cycleways in the city.
"In the future, we would ideally like to see Dundee become as cycle-friendly a city as somewhere like Amsterdam, where most people commute on bikes.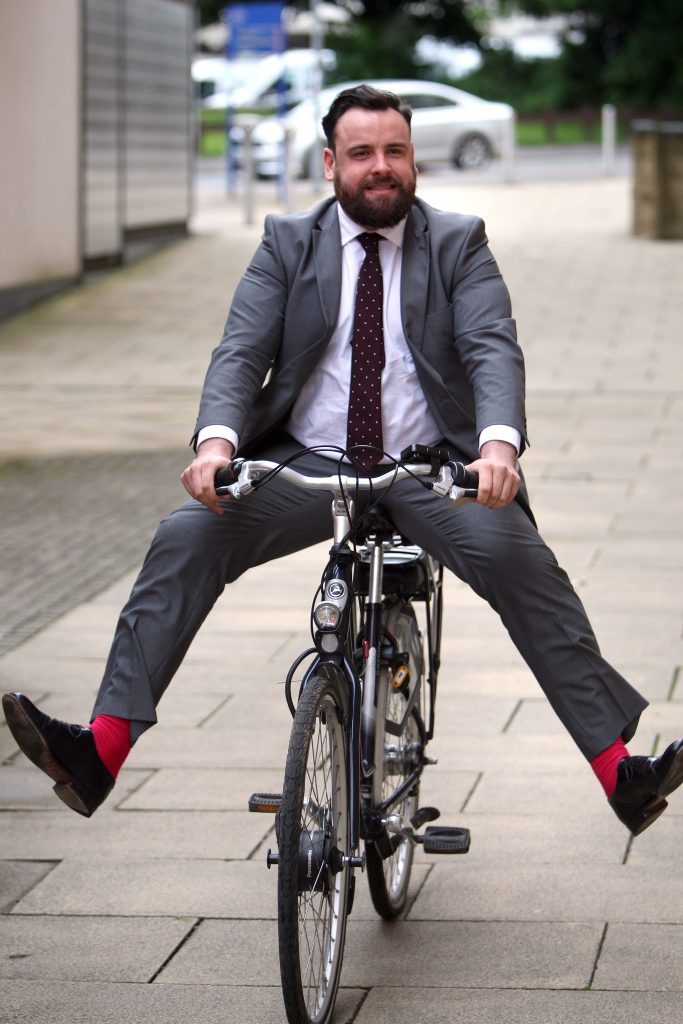 "If possible, we would hope to put a pick-up point for bike hire at the airport, which would mean visitors flying in to town could cycle all of the way to Broughty Ferry.
"The electric bikes that are available for hire are to encourage people who may have a lack of confidence with cycling build it back up.
"People who may have had an operation or are less able to use a conventional bike can hire an electric bike to get them back in the saddle."
More than a quarter of all journeys in the Netherlands are made by bike, and in Amsterdam this rises to 38%. There are over 22,000 miles of cycle-paths across the Netherlands.
Dundee City Council announced earlier in June 5% of the road budget will be spent on maintaining the city's cycle and walk-ways, and the creation of a new cycling "tsar" has also been unveiled.
E-bikes made for hilly Dundee
Exercise, for some (read: me), can be an uphill struggle, but with an electric bike, that struggle is levelled out, writes Paul Malik.
Electric Bikes Scotland's plans to ease people in to doing more exercise should be applauded, and their electric bikes are ideal for some of the more hilly areas of the city.
It would also be great to see Dundee leading the way in cycle provision, and the prospect of being able to pick up a bike at the train station and drop it off at a point close to home is certainly more appealing than paying for a taxi.
The electric bikes currently cost £15 for a half day's hire, and would be perfectly suited to use as flexible, environmentally-friendly transport to some of Dundee's tourist attractions.
In fact, the electric motor would make even the Oor Wullie statue at the peak of the Law accessible and would make the views much more pleasant without a great number of cars getting in the way.