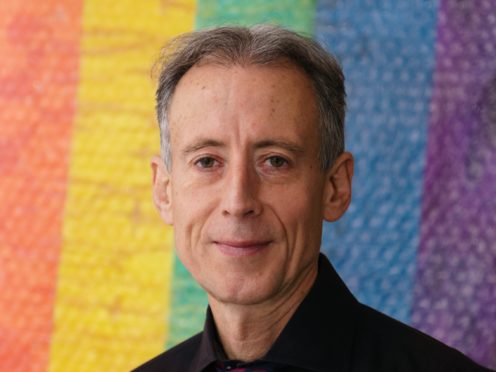 Controversial campaigner Peter Tatchell is to be honoured by Abertay University in its winter graduations.
The Australian-born Brit regularly leads campaigns against alleged human rights-abuses worldwide.
Recently, he successfully lobbied the UK Government to allow same-sex marriage and helped win royal pardons for gay and bisexual men convicted of consenting adult same-sex acts under historic anti-gay laws.
However, the activist was this week caught up in controversy after a 1997 letter he sent to The Guardian suggested sex with children may not always be 'unwanted, abusive or harmful'.
In a response in The Sun newspaper, the 66-year-old said the book he was referring to was not 'a paedophile handbook' but written by psychologists and anthropologists.
He also made clear he "opposes adults having sex with children."
He will be among more than 200 graduates attending Dundee's Caird Hall on Friday November 23.
>> Keep up to date with the latest news with The Courier newsletter
Abertay University principal Nigel Seaton said: "Peter Tatchell has campaigned tirelessly for human rights, and for LGBT+ rights in particular, often doing so at great personal cost. Peter is an inspiration to the Abertay community."
A world-leading scientist, Scottish Rugby Union doctor, and award-winning journalist are among Dundee University's honorary graduates, to be held this week.
Professor Bob Michell and Scottish Rugby Union chief medical officer Dr James Robson will be honoured in the Thursday morning and afternoon ceremonies respectively.
Leading foreign correspondent Christina Lamb will be recognised on Friday.
They will join well over 1000 undergraduate and postgraduate students when this year's winter graduation ceremonies take place at the Caird Hall.
The Friday ceremony will be the first presided over by Professor Dame Jocelyn Bell Burnell, the university's newly installed chancellor.
It will also be the final graduation ceremony for Professor Sir Pete Downes, who retires from his role as Principal and Vice-Chancellor at the end of the year.
Professor Downes said: "Whilst as always, these ceremonies will be joyous occasions for those graduating and their families and friends, it will be an emotional occasion for me personally and for my wife, Elizabeth.
"Graduation reminds all of those who work in the University why we are so committed to what we do.
"It is the culmination of our efforts to transform lives. I am also especially proud of this university's achievements in widening participation in higher education to students from disadvantaged backgrounds.
"Their transformation is perhaps the most profound of all.
"Graduation is a special day for all who will cross the stage. They will now go on to make their mark in their chosen fields, and I'm sure hearing about the achievements of our honorary graduates will inspire them as they embark upon their careers."
On Thursday morning, students from the Schools of Education and Social Work, Life Sciences and Science and Engineering will receive their awards from 10am.
The afternoon ceremony will begin at 2.30pm and see graduands from the schools of Humanities and Social Sciences and Duncan of Jordanstone College of Art & Design, cross the stage.
The third ceremony, for students from the Schools of Nursing & Health Sciences, Dentistry, and Medicine, will take place at 10am on Friday.