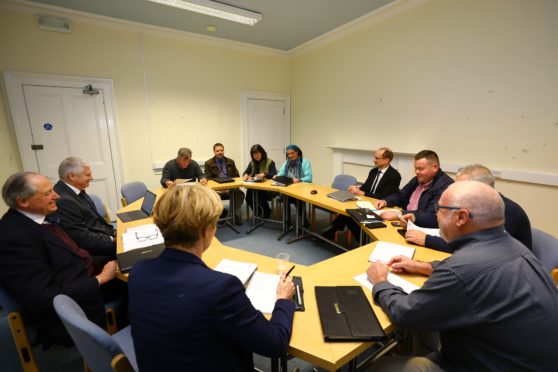 Parking protesters have received an assurance that Angus Council is looking at the controversial charges which are claimed to have had an instant negative impact on local town centres.
But at a showdown summit with authority figures in Forfar, they failed to extract an admission that the council had got it wrong with the imposition of off-street fees and were once again unequivocally told the "necessary evil" is here to stay.
In a specially-convened meeting in Forfar, council chief executive Margo Williamson and coalition leader David Fairweather led talks with business and community representatives, including Kirriemuir's Barrie Ewart, who spearheaded the noisy mobile protest at the council's HQ last week.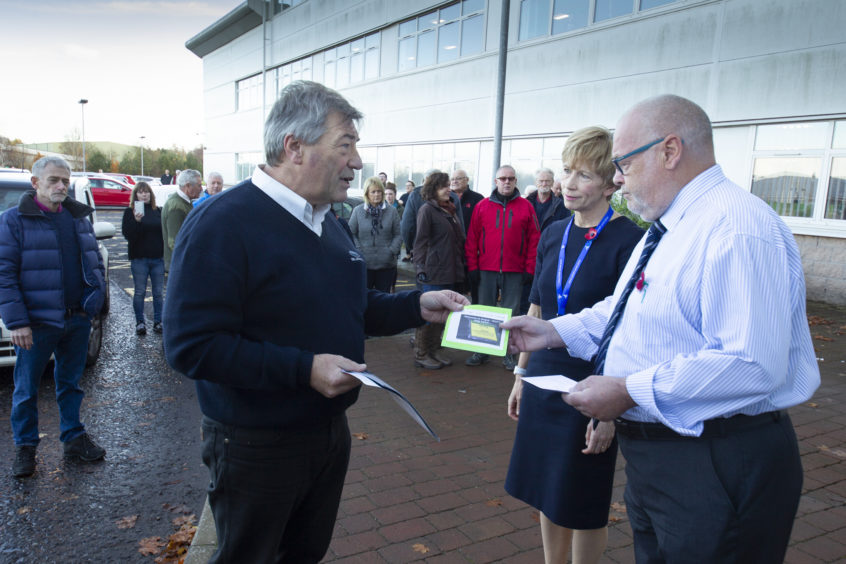 The severe financial pressures facing the council –  £45 million of savings in the last three years and £36m more in the next three – were reiterated, along with the fact that the parking plan had been in a budget agreed by all council members.
Johanna Woodhead of Kirriemuir's 88 Degrees fine food emporium told the meeting there had been a 50% reduction in trade during the first week.
Bruce Robertson of the Hardware Stores, Brechin, said his takings were down 20% and other local shop owners had reported similar falls.
Arbroath East and Letham Independent councillor Mr Fairweather challenged their views, saying he had spoken to businesses in Forfar and Arbroath who had noticed no impact.
The council hopes to generate £700,000 of full-year income from the charges, but if first week figures continue at the same rate it could be facing a six-figure shortfall.
Mr Fairweather said he believed it was "mind-boggling" to make an early conclusion on the total which would be generated, adding: "We believe it's reasonable and we believe it's achievable."
He also confirmed officers had been tasked with examining how the system was operating.
"I wish everything could be 100% perfect, but it's not a perfect world and we are challenging our officers to get the best outcome of a necessary evil," he said.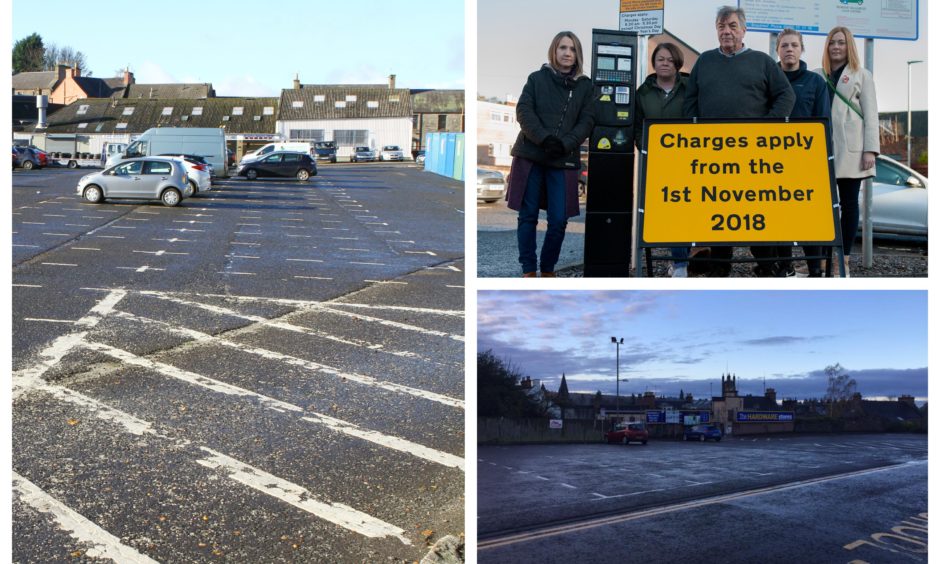 Kirriemuir garage owner Mr Ewart criticised the lack of consultation over the introduction of the charges and said he hoped the council would still admit it had "made a mistake".
"There has to be come compromises which will help businesses and residents in the small towns in Angus," he said.
"That compromise has to be cheaper residents' parking and more free time at the beginning – there are going to have to be some concessions made.
"We are going to the British High Street awards to hopefully pick up some kind of award for Kirriemuir and if we do it will be bittersweet for a town where businesses are closing down because of this," he added.