Injury update on five taken to hospital after Dundee crash involving people carrier and bus
By
Stefan Morkis
July 31 2019, 11.01am
Updated: July 31 2019, 11.04am
A group of American golfers were taken to hospital after their people carrier was involved in a horrific collision with a bus at a notorious Dundee junction.
The incident occurred on Strathern Road at its junction with Fairfield Road at around 10.30am.
Witnesses reported hearing a loud bang as the two vehicles came together on the junction.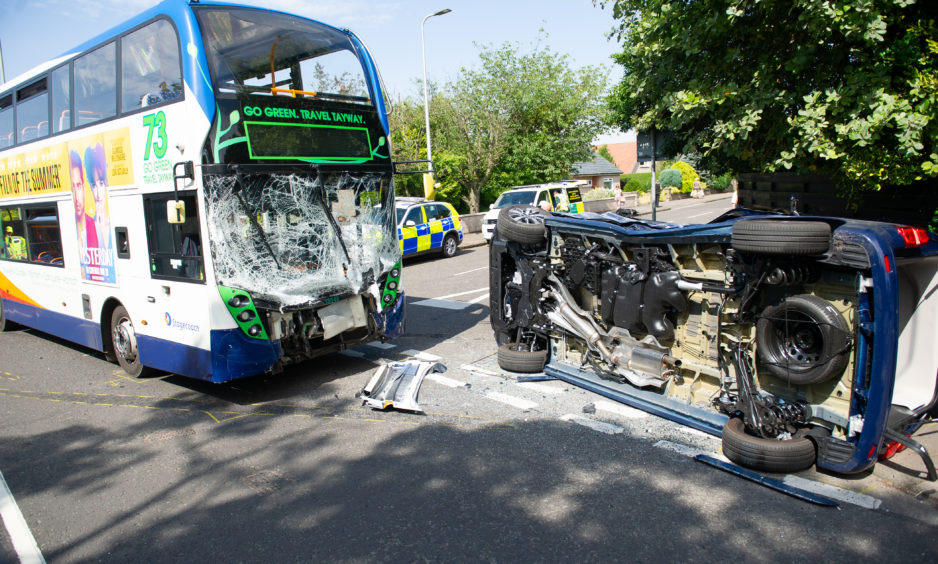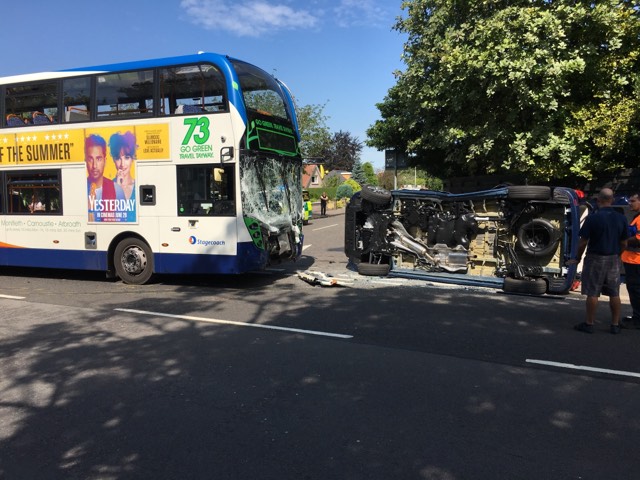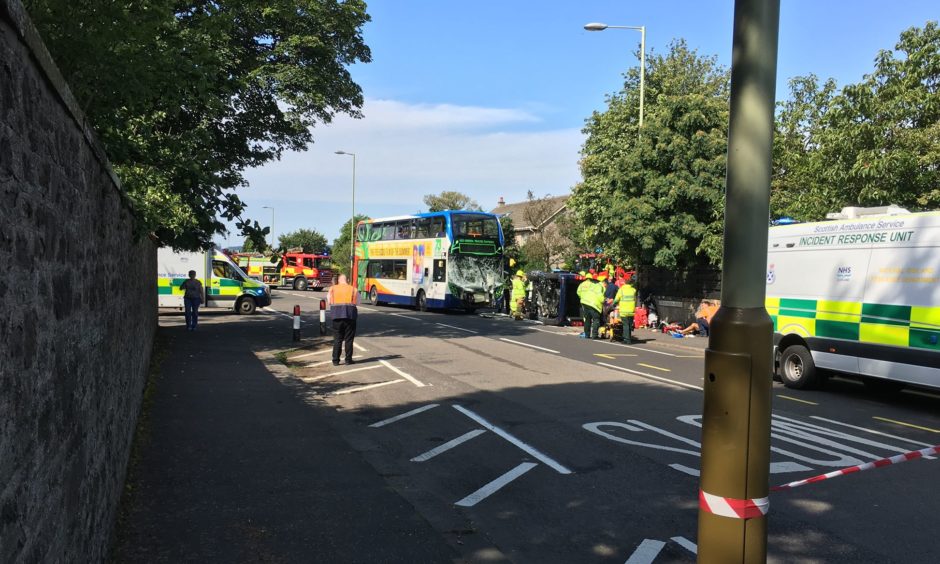 The windscreen of the double decker bus was shattered while the blue people carrier was knocked on to its side.
The road was closed while emergency services attended the incident.
Five people, including three golfers, were taken to hospital. One golfer is understood to have sustained a serious, but not life-threatening, injury to his foot while the other two suffered minor injuries.
They were treated by the side of the road before being taken to Ninewells Hospital by ambulance.
There were nine passengers on the bus, many of whom suffered cuts and scrapes as a result of the collision.
A female conductor on board the number 73 travelling to Arbroath suffered a cut to her head.
VIDEO: Several injured, one seriously, after horror Dundee crash involving people carrier and double decker bus
A spokesman for the Scottish Ambulance Service said: "We received a call at 10.33am to attend a road traffic incident at Strathern Road.
"We dispatched two special operations units, our trauma team, a patient transport vehicle and three accident and emergency crews to the scene and transported five patients to Ninewells."
A police spokesman asked for witnesses to come forward, adding: "The collision involved a Stagecoach double decker bus, and a blue Toyota ProAce people carrier-style car."
One Strathern Road resident said: "I didn't see it but I heard it. It was really, really loud.
"This junction is really bad for accidents. People think cars will slow down to let them cross, but they don't."
The crash has led to fresh calls for action to be taken to reduce the number of accidents at the junction.
A Stagecoach spokeswoman said: "We have launched a full investigation into the circumstances and we are co-operating with Police Scotland as required."
smorkis@thecourier.co.uk