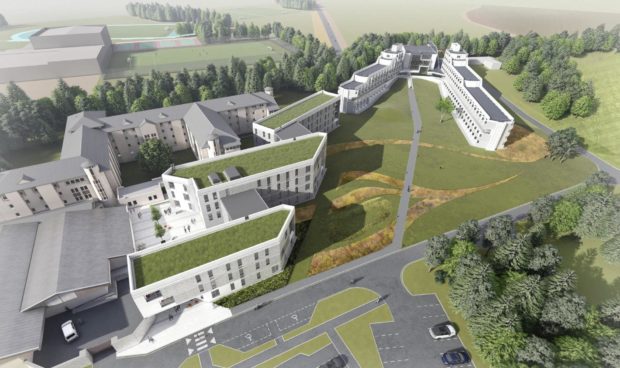 Ambitious plans have been unveiled by St Andrews University to improve the quantity and quality of student accommodation in the town.
With pressure growing on the private housing market in the centre of the town, the university wants to develop land between Andrew Melville Hall and Agnes Blackadder Hall on the prominent North Haugh site to help meet anticipated demand over the coming years.
The university already provides more than 4,000 beds for its 9,300-strong student population, although student numbers are expected to grow to at least 10,000 – with the first spike in numbers anticipated as early as 2021/22.
The university has a budget of around £100 million to improve and develop its accommodation in the town and is already pursuing a major redevelopment at Albany Park.
However, the latest development on what is referred to as Gap Site 3, would deliver almost 150 beds and take the total residential capacity to around 5,000.
Benjamin Stuart, residential and business services director at St Andrews University, said the plans had come forward amid fears more returning and postgraduate students will be pushed into the private market to guarantee rooms for incoming undergraduates.
"The University of St Andrews is acutely aware of the increasing pressures on St Andrews from the accommodation demands of our students.
"We are also seeing increasingly high demands from students in terms of the quality and configuration of university provided accommodation.
"The university currently provides circa 4,100 bed spaces, which, when compared to other university locations, this represents a high proportion of university provided bed spaces when compared to the overall student population.
"This, however, requires to be considered in the context of the constrained housing market in St Andrews and pressures from the local community and tourism markets, especially in terms of HMO properties, meaning that available accommodation is at a premium.
"It is for these reasons that the university is committed to increasing the quantity and quality of student accommodation across its estate and Gap Site 3 located at the North Haugh, is a key component of this strategy."
A detailed planning application has been registered with Fife Council for the development, which would see 148 bedrooms created over three new blocks on site.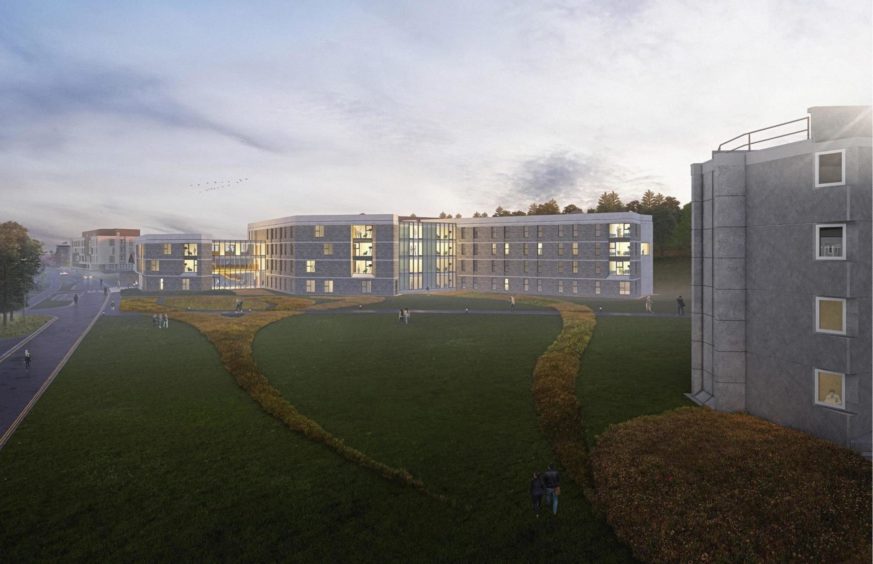 That will build on work already being done at gap sites at Powell Hall and Whiteburn Hall and the major development at Albany Park, with an overall target delivery date of 2024.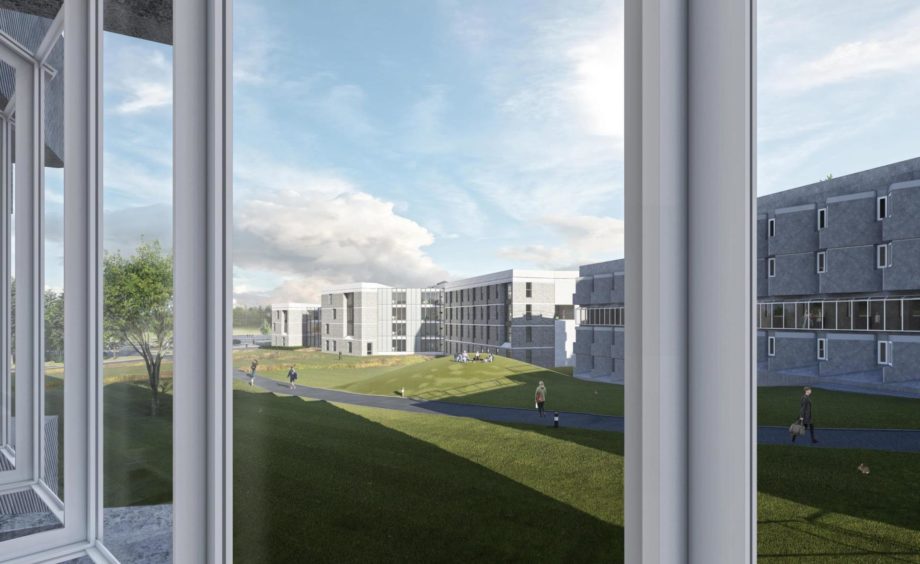 Mr Stuart said: "The strategy currently being delivered will increase residential capacity, adding further high quality, sustainable, well serviced, and fairly priced accommodation, with the aim of accommodating 50%-plus of the planned student population of approximately 10,000.
"But there is more to do to reach the target needed, and the university will consider further developments within the estate, to fulfil the demand and to meet the needs of our diverse range of students.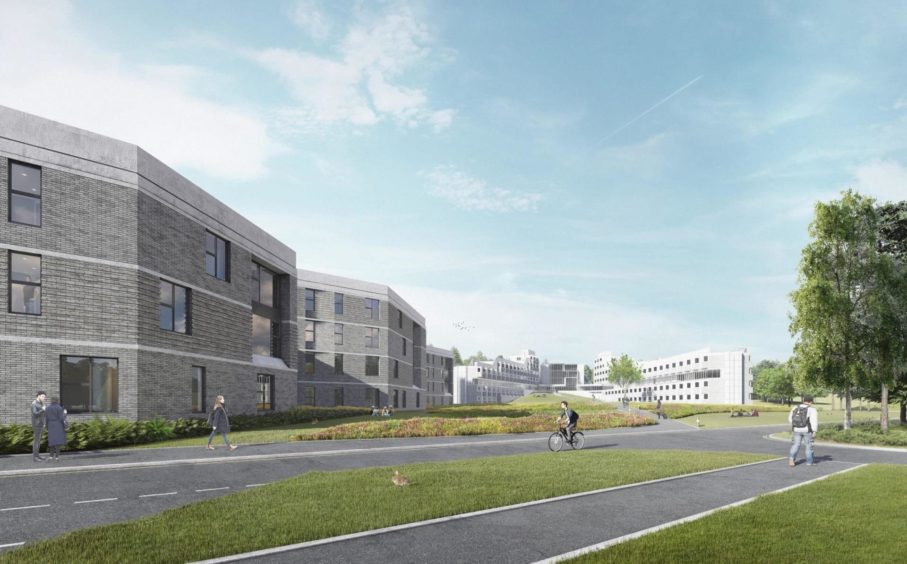 "By increasing our residential capacity to 50%-plus (around 5,000 beds), we will provide the accommodation to meet the university's growth projection to 10,000 students and deliver on the commitment to St Andrews to continue to reduce the pressure on the towns housing shortage."