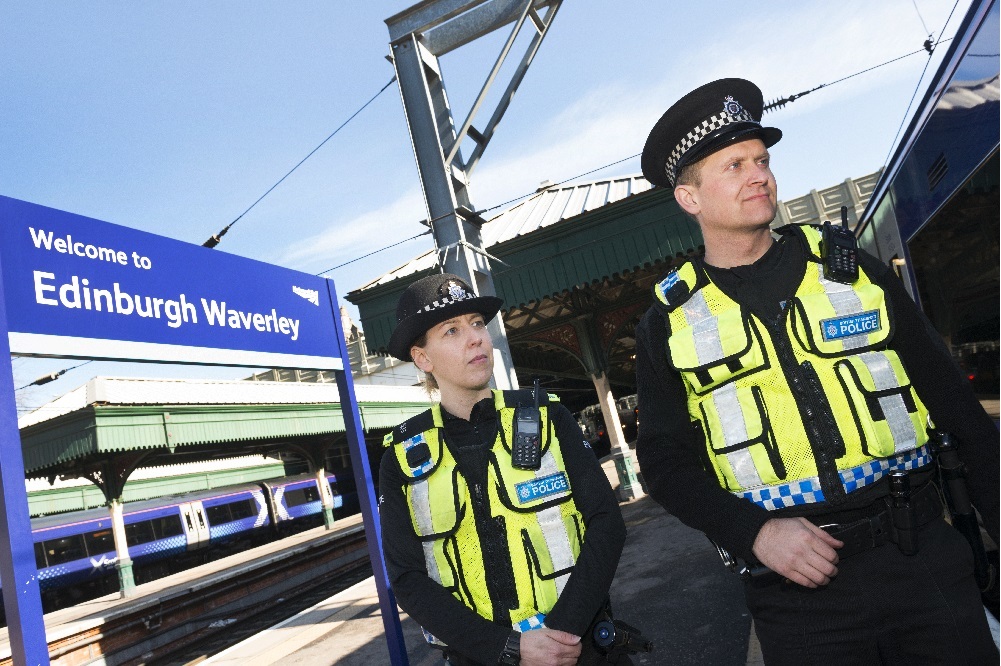 Police patrols are to be stepped up on trains to and from Edinburgh and at key transport hubs ahead of this year's Edinburgh International Festival.
As well as greeting and helping travellers, British Transport Police officers are also urging members of the public to be vigilant and report any concerns to police during the festivities – which officially get under way on Friday.
A large number of specialist police officers from BTP will be in Edinburgh throughout the Festival to keep people safe and deter crime.
Officers will be highly visible but will also be deploying plain clothed officers and specialist counter terrorism officers to ensure people are kept safe.
Chief Inspector Sue Maxwell, who is commanding the BTP operation over the coming weeks, acknowledged the sheer scale of what was in front of officers at this time of year.
"The Fringe festival is one of the greatest events in Scotland and we look forward to policing it every year," she said.
"However, it is also an incredibly busy time for us and preparations have been in place for many months.
"As with every year, we will have extra officers on duty throughout the event to prevent crime and help passengers travelling to and from Edinburgh.
"Officers will be highly visible throughout the network and will also be travelling with revellers on trains to and from the city."
With over 6.7 million passengers travelling through Edinburgh Waverley in 2016, trains are expected to be very busy.
Throughout August, rail staff and officers will be working together to minimise disruption on the network and to support and reassure the travelling public.
Passengers have been urged to plan ahead and leave plenty of time for their journey.
Rail users are also asked to help police tackle crime by being vigilant and reporting any suspicious behaviour.
CI Maxwell added: "Unfortunately, we know from policing previous events that a small minority of criminals can be attracted to the Festival.
"With large groups of tourists who are unfamiliar with the city, opportunistic thieves will be on the prowl looking to quickly snatch unattended items.
"Therefore, I'd advise passengers to keep a tight hold of their possessions and not leave bags or items unattended on trains or platforms.
"This will ensure that theft is kept to a minimum and unnecessary security alerts are avoided.
"Since the recent tragic events in Manchester and London, of course our focus remains fixed on countering the threat of terrorism.
"From our four legged friends, to our highly trained officers, we'll be on hand to make sure the public are kept safe from any potential threat.
"Passengers are the eyes and ears of the rail network and with many thousands of extra people traveling to Edinburgh, I'd urge them to stay vigilant and report concerns to us.
"Nothing should be considered too trivial or insignificant – report it to us and expert police officers will investigate."
Anyone can report crime or suspicious behaviour to BTP by sending a text to 61016 or by calling 0800 40 50 40.
Any emergencies should always prompt a 999 call.