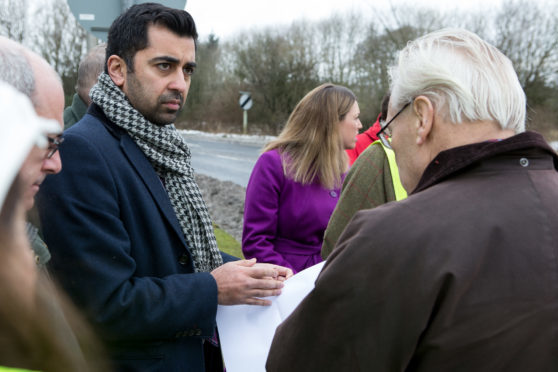 Scotland's transport minister has pledged that a roundabout is one of the options being considered to tackle a hazardous junction on the A92 in Fife.
Humza Yousaf was in Glenrothes to meet members of North Glenrothes Community Council, which has campaigned for almost a decade for upgrade of the trunk road through the town.
The minister saw hazards faced by motorists at both the Balfarg and Cadham junctions and said an options appraisal would be conducted quickly, with the results expected in the summer.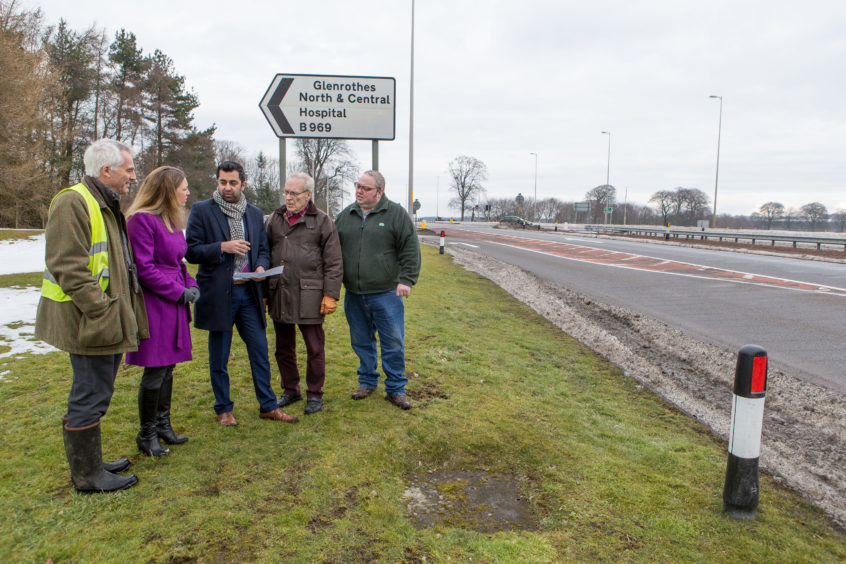 Lord Lieutenant of Fife Robert Balfour, MSP Jenny Gilruth, Transport Minister Humza Yousaf, and Ron Page and Morris Brown of North Glenrothes Community Council. A conflict study has already been carried out by Transport Scotland, mapping where accidents and near misses happen.
Mr Yousaf said: "The next part of the process is an options study. We know where the conflicts might happen and we are now going to study in detail a variety of options.
"One of these will clearly be the roundabout which the community council is very keen on.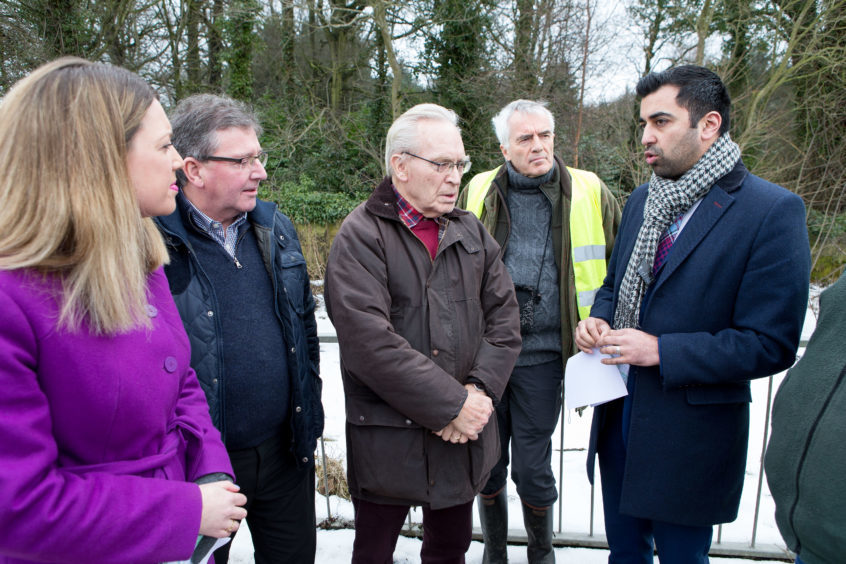 "It's not the one we absolutely will settle on — I have to make that abundantly clear. A number of factors will have to be weighed up, but it is certainly one of the options on the table."
Mr Yousaf also said just 15 minutes of observation had shown him how drivers were affected by the hazards at Balfarg.
He said: "There were a couple of drivers that were confused about who had the right of way. Any confusion or hesitation on the trunk roads is a recipe for disaster."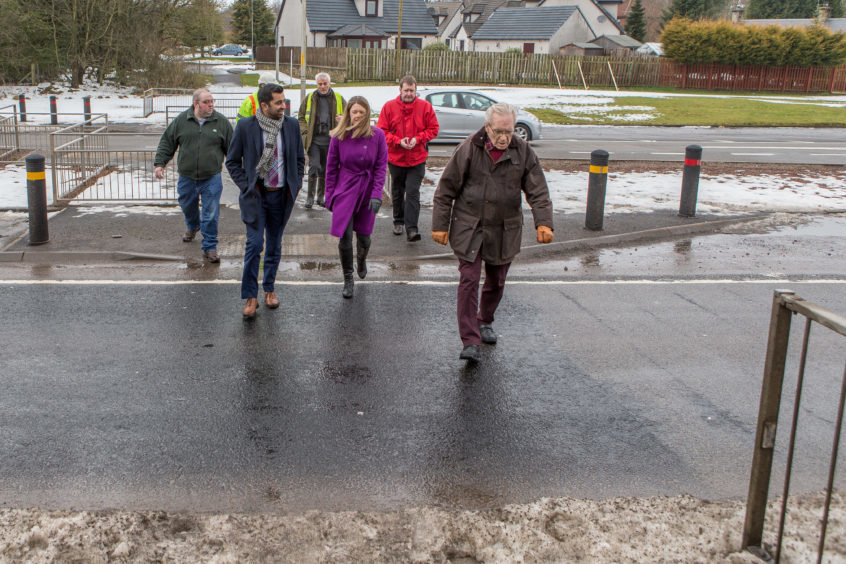 Fife Council has already pledged £1.5 million for a roundabout at Balfarg, which forms part of an action plan for the A92 it submitted to the Scottish Government.
Ron Page, chairman of North Glenrothes Community Council, said he was delighted Mr Yousaf had finally visited after stating he would do so a year ago.
He said: "He has made a few promises after various Transport Scotland studies. I would like to be optimistic but this campaign has been going on for 10 years. We will wait and see."
Glenrothes MSP Jenny Gilruth accompanied Mr Yousaf on his visit to what she said was a dangerous part of the A92.
She said: "Today marks a pivotal point in the campaign with a commitment to move the options study forward.
"I was glad to hear that one of the options now being considered is a roundabout at the Balfarg junction.
"As a Markinch resident I know only too well the difficulties and the dangers associated with that stretch of the road."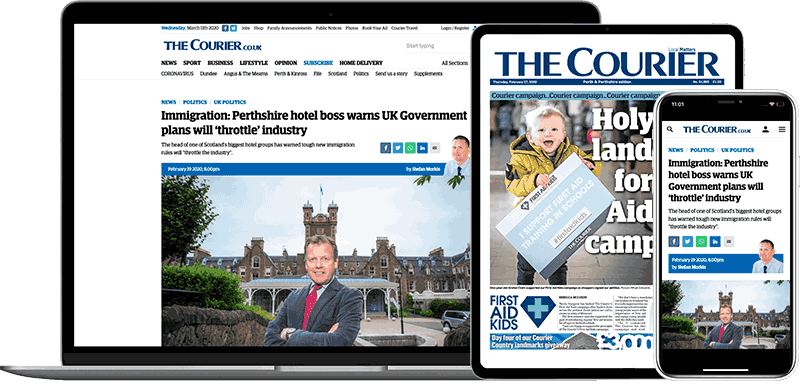 Help support quality local journalism … become a digital subscriber to The Courier
For as little as £5.99 a month you can access all of our content, including Premium articles.
Subscribe