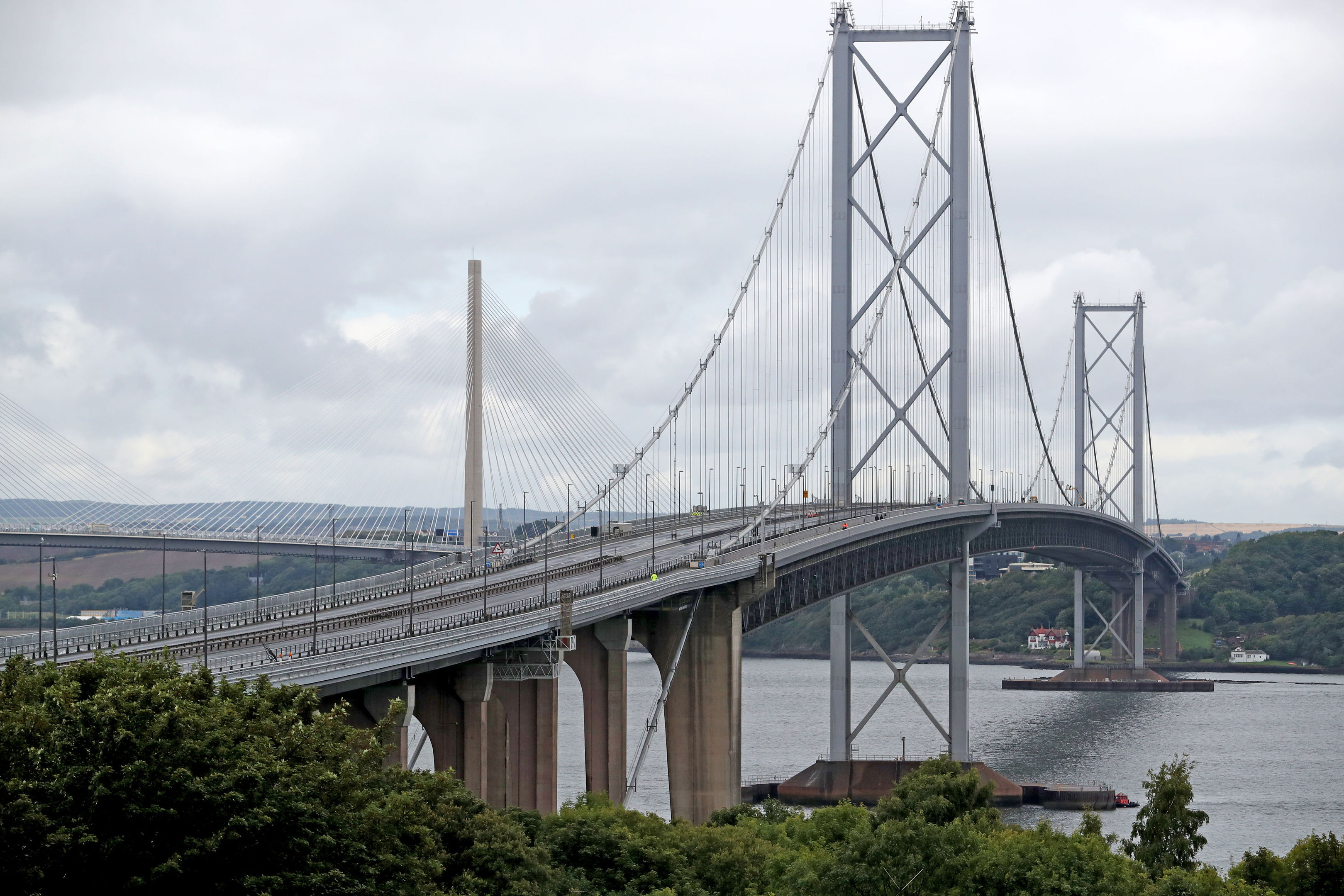 Work to replace the main expansion joints on the Forth Road Bridge will start on November 12.
The work was postponed until after the opening of the Queensferry Crossing.
If it had gone ahead in 2009 it would have been the most disruptive project in the history of the 54-year-old bridge.
Now that the bridge is a public transport corridor only, the work can go ahead with less disruption and with a smaller price tag.
This major project will see all of the bridge's main expansion joints replaced with new ones, made in Ayrshire and Sheffield, over the next year, starting with the east footpath.
It will be closed to the public from November 12 until late January, when work on the larger joints in the main carriageways is expected to begin.
Traffic on the bridge will be restricted to a single lane in each direction for most of next year while work is in progress.
These joints were originally scheduled to be replaced in 2009, in what would have been the most disruptive maintenance project in FRB's history.

Thanks to the Queensferry Crossing, the work will now be carried out at significantly reduced cost and without disruption to traffic. https://t.co/7vvdZ0oeGi

— Forth Road Bridge (@forthroadbridge) October 25, 2018
Joints in the west footpath will be replaced when work on the carriageways is complete.
Journey times over the Forth Road Bridge will not be affected by these works, and no diversions will be required.
The joints were originally scheduled to be replaced nine years ago, with plans to maximise traffic flow by building temporary overbridges across the joints.
HGVs would have been diverted to Kincardine and bridge traffic would have been reduced to a single lane both ways while the overbridges were built and dismantled.
Late in 2008, the Forth Estuary Transport Authority postponed the works when the Scottish Government confirmed its timetable to build the Queensferry Crossing.
The works will now cost £5.9 million – less than half the £13.7m suggested when originally tendered, mainly because expensive overbridging work is not needed due to the new crossing.
American Bridge International has been appointed to carry out the work, with Forth Bridges operating company Amey managing the project on behalf of Transport Scotland.
Amey's Mark Arndt said the joints had exceeded their design life and were overdue for replacement.
But they had been closely monitored to ensure the safety of road users.
"The Queensferry Crossing has already delivered a major benefit by sparing the public the immense disruption that would have been caused if these works had gone ahead in 2009."
It will also cut the price and avoid the economic impact of an extended closure to HGVs.
During the bridge closure in 2015 the Road Haulage Association estimated the cost to the industry at more than £600,000 a day.