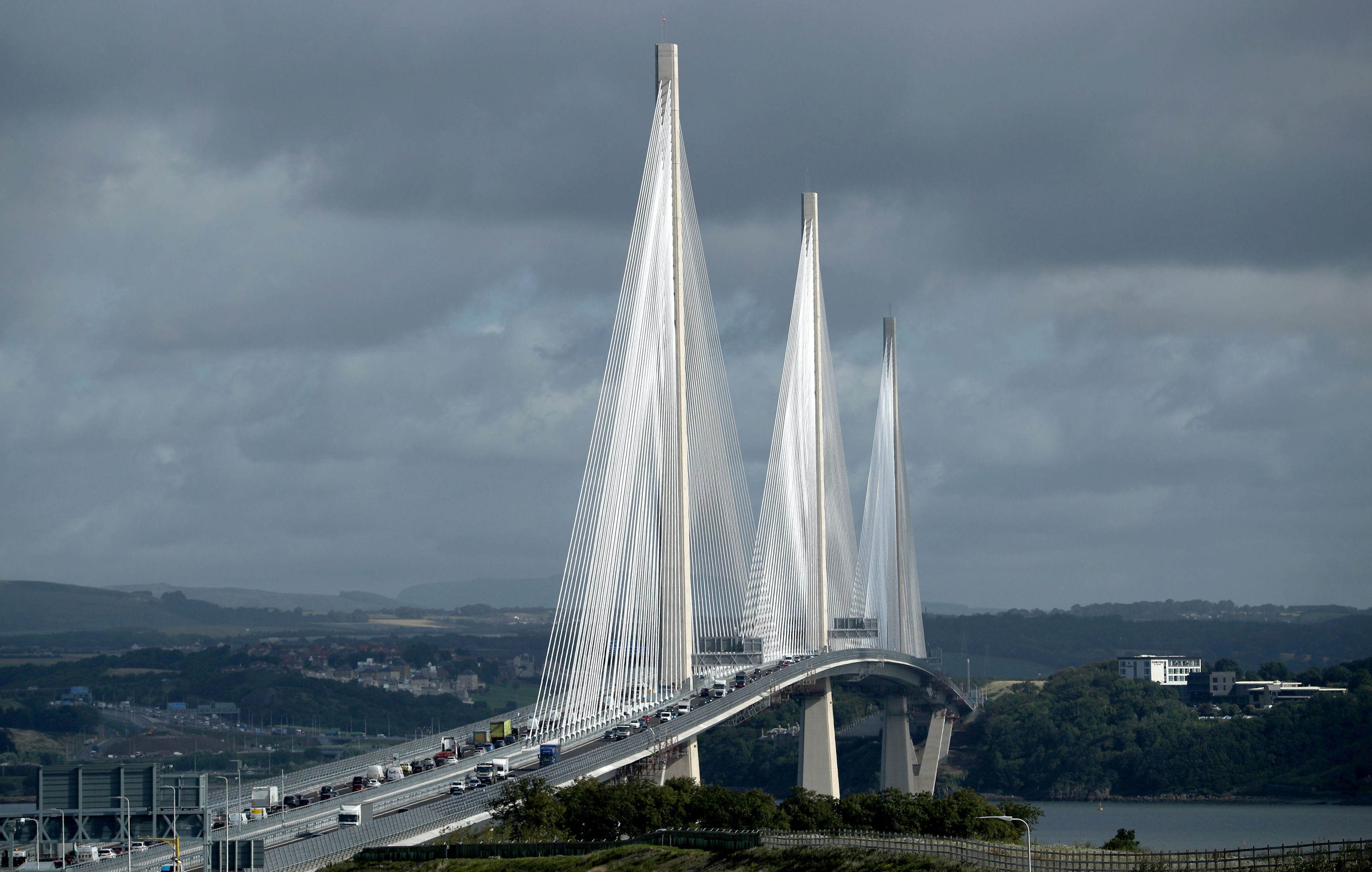 Wind barriers on the Queensferry Crossing have prevented it being closed to high sides vehicles on more than 30 occasions.
Since the crossing was opened in 2017, there have been 34 occasions when weather conditions would have closed its predecessor, the Forth Road Bridge, to high sided vehicles.
Transport secretary Michael Matheson said: "The primary benefit to road users is undoubtedly the increased resilience of the Queensferry Crossing."
Since the Queensferry Crossing opened, the Forth Road Bridge has carried public transport.
"The use of the Forth Road Bridge as a dedicated public transport corridor, and the associated bus lane infrastructure, has reduced journey times for public transport users from the Fife park and ride sites by around 40% between Ferrytoll and Newbridge at peak times compared to the car," added Mr Matheson.
Transport Scotland said analysis showed the Queensferry Crossing has, on average, reduced the journey time from the M90 Admiralty junction to the M9 junction by five minutes at peak times.
The hard shoulders on the new bridge has also reduced delays caused by accidents.
There have been complaints about long queues of traffic on approaches and Transport Scotland conceded elements of the intelligent transport system would take time to "bed in" as motorists got used to features such as variable speed limits.
Martin Reid, policy director at the Road Haulage Association, said: "We face uncertain times post-Brexit and supply chains will undoubtedly come under pressure.
"It is therefore vital that the parts of the journey that are under our control remain smooth and fluid.
"The resilience of the Forth crossing during high winds remains a vital factor in getting many time sensitive goods to market, both here in the UK, and also the ports in the south for export.
"The fact that the crossing has remained open 34 times in weather conditions that would have closed the Forth Road Bridge has allowed freight to keep moving and supplies arriving to those most vulnerable and to communities who are often isolated."