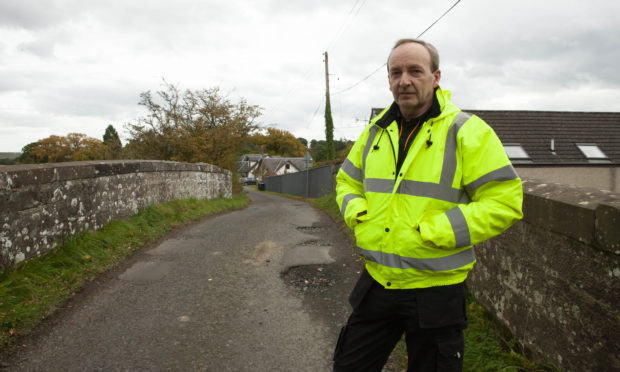 Residents in Luncarty have urged frustrated motorists not to use a private farm track to bypass roadworks on the A9.
Vehicles travelling north of Perth are currently facing carriageway and speed restrictions, with the main road down to one lane from south of Luncarty, with a temporary speed limit of 40mph imposed.
The restrictions have been in place for weeks ss work is being undertaken between Luncarty and Birnam on the A9 dualling programme.
Drivers looking to dodge the roadworks have been using as a rat run a route through Luncarty and down a farm track which rejoins the busy carriageway.
The track is not wide enough for cars to pass oncoming vehicles and is crumbling under the strain of the sudden influx of traffic, according to Luncarty, Redgorton and Moneydie Community Council chairman George Black.
He said: "There are major roadworks on the A9 so restrictions have been put in place. This starts with traffic calming just before the turn off Luncarty.
"As it's down to 40mph and one lane, people are choosing to nip off and drive through the farm track at Denmarkfield. But there is absolutely no advantage to this as it isn't quicker or shorter.
"The problem is that it's private land, maintained by the seven or eight households who need it to access their properties. The old bridge over the railway tracks isn't used to dealing with this much traffic."
Mr Black, who worked as a traffic officer in the police for eight years, said the route has other dangers.
"Where the road meets with Fairview and Scarth Road, there's no pavement. There's lots of young families there and there's a resident in a wheelchair.
"There was a gate closing off the road which is away being repaired, but will be installed again soon. If anyone tries to use the farm track after that, they'll need to reverse back a couple of hundred metres to the carriageway as there's no space to turn.
"We need to make sure there's proper signage there too to make drivers aware of that."
Police have also urged drivers to stick to the main road.
A spokesperson said: "It has been brought to our attention that motorists are trying to avoid the road works on the A9 and driving through the village of Luncarty, down Scarth Road and then travelling down Fairview at speed.
"Fairview is also a public footpath with members of the public frequenting the track.
"Motorists are asked not to travel through this route and to use the A9. This route will soon be closed off to motorists, so they will not be able to access the A9 from Fairview."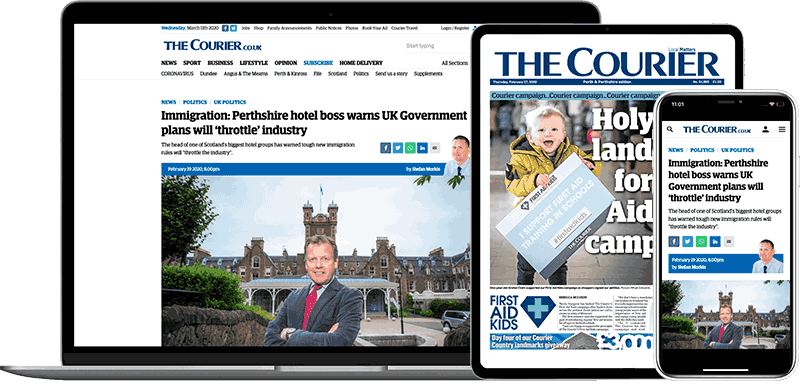 Help support quality local journalism … become a digital subscriber to The Courier
For as little as £5.99 a month you can access all of our content, including Premium articles.
Subscribe