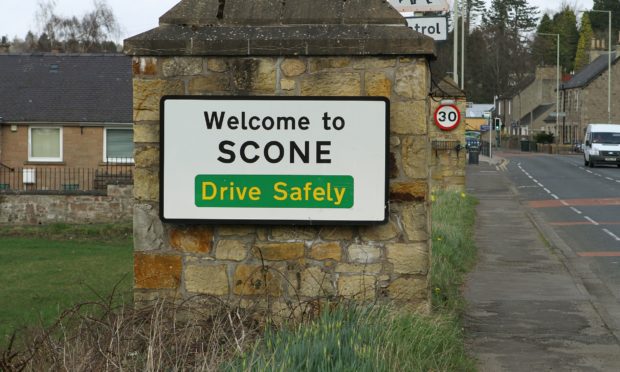 A bridge inspector who turned to drug dealing to pay for his cocaine habit after losing his job was jailed for 30 months on Friday.
Civil engineering graduate Daniel Williamson shook more than £4,000 worth of heroin out of his clothing as he grappled with police.
He brawled with officers as he tried to stamp on it and destroy it when they struggled to arrest him.
Williamson, a graduate of John Moores University in Liverpool, was on the notorious "Scally run" transporting drugs from the city into Scotland.
His bungling sidekick was driving too fast on the A94 near Scone and the heroin was found when they were pulled over for speeding.
Perth Sheriff Court was told Williamson had a recreational cocaine habit and was able to pay for his drugs from his well-paid job until he was made redundant.
However, his money quickly ran out while he was jobless and he continued using cocaine – building up a debt which he was forced to pay off.
Solicitor David Holmes, defending, said Christmas was approaching and Williamson was forced to do the drug run so he had enough money to pay for his children's presents.
Depute fiscal Michael Sweeney told the court: "Officers on mobile patrol saw a car in excess of the speed limit and requested it pull over.
"The driver stepped out and said 'I don't need this.' The accused was still in the car. They were of the opinion he was extremely nervous.
"Officers were aware of the well known traffic between Liverpool and Scottish cities. The accused became agitated and began to wave his hands above his head.
"White bags fell out of his clothing. He began to stamp on the bags. More bags fell from him and he continued trying to destroy them by stamping on them.
"Further officers arrived and as he continued to struggle more bags fell from him."
Williamson, 31, admitted having heroin with intent to supply it on the A94 in Scone, Perthshire, on December 16.
He also admitted resisting officers by struggling with them while discarding drugs packages from his clothing and stamping on them.
Mr Sweeney said some of the drugs had been destroyed in the fracas but the officers believed they had recovered around 90 per cent of the haul.
He said the struggle had been "prolonged and violent" and a female officer had been left with a bleeding nose.
Williamson was placed in a police van and when an officer loosened his handcuffs yet another bag of drugs fell out of his sleeve.
Sheriff William Wood said: "You are 31 with a commendable employment history behind you and it is a disappointment you find yourself here on a matter of this gravity.
"Class A drugs are a scourge on our society. They affect family relationships and the stability of society as we would like to see it."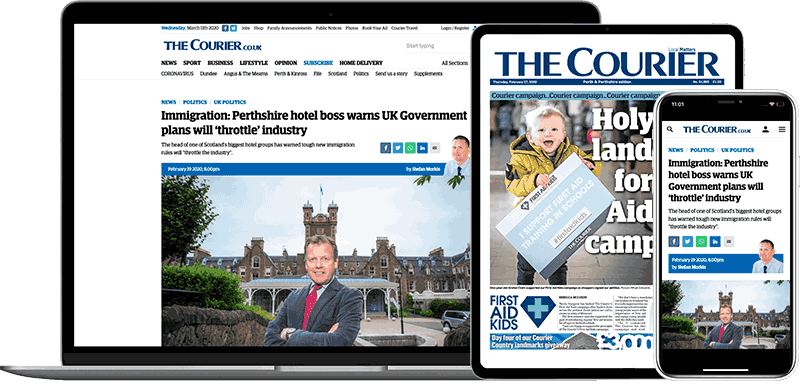 Help support quality local journalism … become a digital subscriber to The Courier
For as little as £5.99 a month you can access all of our content, including Premium articles.
Subscribe