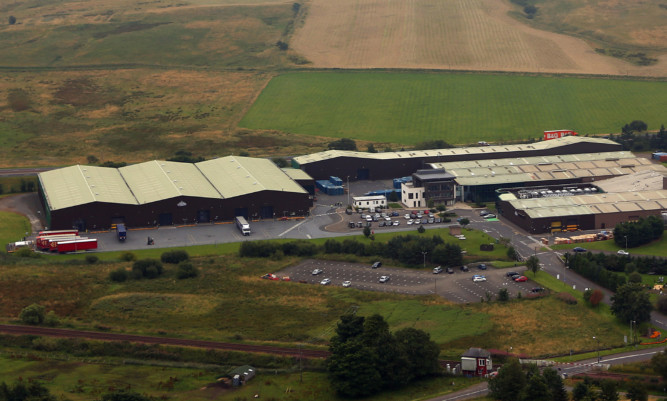 A Perthshire community which led an unsuccessful fight against plans for a controversial freight train depot faces a new battle for better roads.
Bottled water giant Highland Spring last month won permission for a rail yard expansion at Blackford, despite a backlash from some locals.
The company said the project, which involves the installation of a huge crane, was crucial to help slash the firm's carbon footprint and help the business grow.
Neighbours argued that the 60ft crane would overshadow their homes and warned that the development could lead to an increase in HGVs travelling to and from the site, posing a safety risk – particularly to schoolchildren.
Now local councillor Tom Gray and a national body which campaigns for better railways are both calling for a new road to be created to prevent traffic woes.
George Boyle, vice president of the Railfuture organisation, said: "Now that the new rail container depot at Blackford has been authorised, the residents of that village need to adopt a plan that is more than simply objections to its construction."
He said improvements could be made to the junction between the B8081 and A9 at the north of the village. "This would enable all HGV traffic to and from the Highland Spring plant, as well as the new rail depot, to miss the village completely.
"A weight limit could then be placed on the B8081 through the village ensuring the new road connection is used."
Mr Gray said: "Even with the rail container proposal removing many lorries from the roads, the proposals to increase the output of the Highland Spring plant means that the net result would mean little variation in numbers of lorries entering the village."
He added: "It would be of huge benefit to the community if lorries could enter the Highland Spring site without passing through the village.
"Towards this end, I have been proposing that an investigation into the possibility of creating a new slip road off the A9 northbound.
"This plan, or something similar, would mean that lorries could then travel to the plant site and park outwith the village, keeping clear of the primary school."
The campaign has been backed by the SNP's Perthshire South and Kinross-shire candidate Roseanna Cunningham, who recently visited the site.
She said: "I very much hope that plans can be taken forward that will enable HGV traffic to bypass Blackford entirely.
"I urge everyone involved to work together to make that a reality and I will be contacting Highland Spring and Transport Scotland to ensure that it is a proposal that receives proper consideration."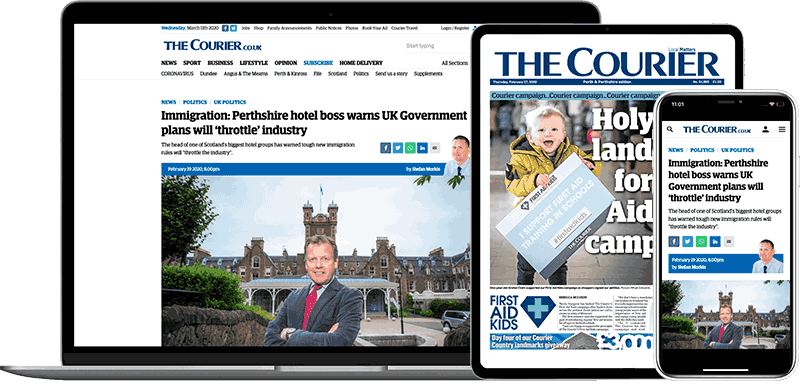 Help support quality local journalism … become a digital subscriber to The Courier
For as little as £5.99 a month you can access all of our content, including Premium articles.
Subscribe