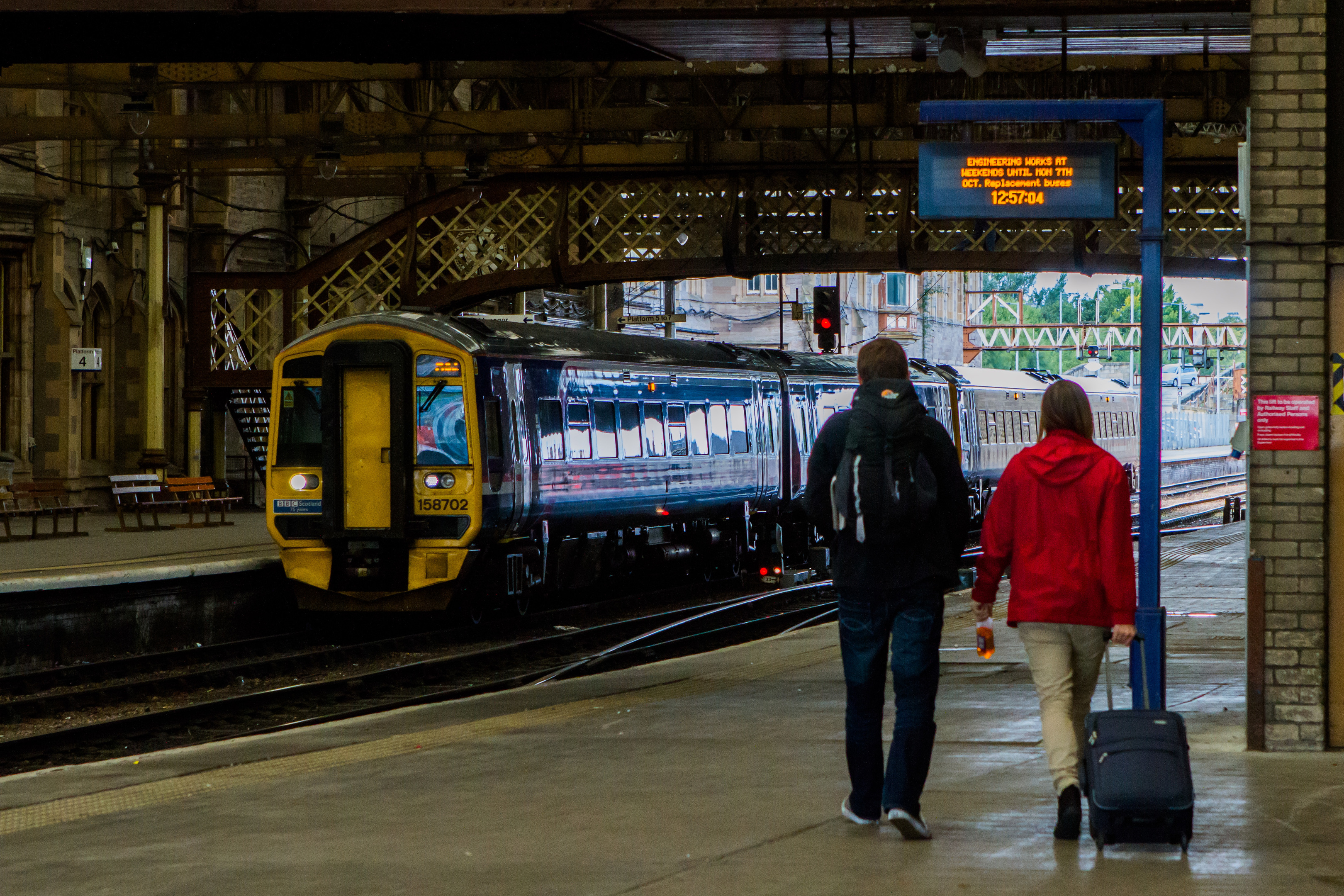 Transport chiefs are facing fresh calls to spend hundreds of millions of pounds re-opening a direct rail link between Perth and Edinburgh.
Councillors will be asked next week to push for a resurrection of the old service, which was closed in 1970 to make way for the M90 motorway.
A new link, which could cut journey times by about 35 minutes, would involve building a new station and park and ride service in Kinross.
A survey from 2009 estimated that the line would cost somewhere between £500 million and £1 billion.
A motion will be raised by councillors Calum Purves (Conservative) and Mike Barnacle (independent) at the next full council meeting on Wednesday, calling for officials to write to the Scottish Government asking for a review.
They have pointed out that rail journeys between Perth and Edinburgh are now longer than they were more than a century ago.
Mr Purves said: "There has always been a great deal of support for this in the Kinross-shire area.
"There are a lot of people living here who commute between Perth and Edinburgh, so it would certainly get used. And it would build on Perth's position as an inter-city transport hub, as well as creating real economic benefits for the area."
The councillors' motion calls for "serious consideration" to be given to upgrading rail infrastructure, compared to improvements to the local road network.
Mr Barnacle added: "To me, this is a no brainer. If you can do this in the borders, then they can do it here.
"While I fully support the concept, we would have to be very careful when planning out a route. There has been a lot of development at the old line since it was closed down."
A recent council policy protects old rail-lines in case they are ever revived.
MSP Liz Smith, who has campaigned for a Perth-Edinburgh link, added: "There is clear public support for this, and I hope that councillors from other parties can join with us in pressuring the Scottish Government to have a serious look at re-opening the link.
"Rail commuters to Perth have been stuck with Victorian era journey times for far too long, it's time this was reversed and people in Perth and Kinross were brought into the 21st century."
A Transport Scotland spokeswoman said: "Scotland's railway network is much larger and busier than it was a century ago, with a greater number of stations, stops and services. Rail is more popular now than ever before with in excess of 96 million journeys made on the Scottish network in 2016 thanks to the Scottish Government's continued investment.
"Our High Level Output Specification (HLOS) is absolutely clear about the importance of improved journey times and we expect Network Rail to work closely with ScotRail to maximise appropriate opportunities for faster journeys across the network."
She added: "Through our current £5 billion investment programme, we are committed to on-going transport improvements.
"Indeed, planning for the second Strategic Transport Projects Review has commenced, and this will examine potential strategic transport infrastructure interventions, including new rail lines, required to support the delivery of the government's economic strategy."
A spokesman for Network Rail added: "We're always open to discussing proposals to expand Scotland's rail network where they meet a clear need and are supported by a clear business case. We currently have no plans for reopening this line."