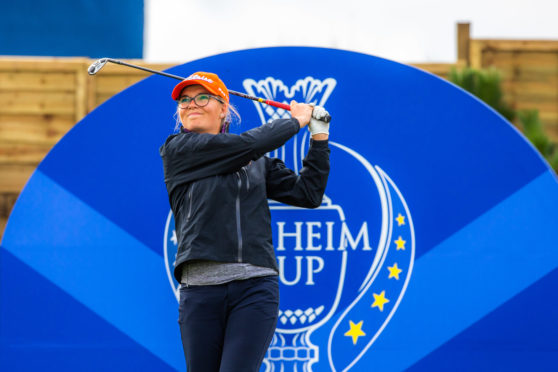 Concerns have been raised over the "bizarre" traffic management systems put in place for the Solheim Cup at Gleneagles, which affected both residents and visitors to the Perthshire golf tournament.
Road closures and speed reductions were put in place along the A9 to increase safety but some diversions took fans travelling to the international competition almost ten miles from their destination.
Andrew Lang, from Blairgowrie, attended the Solheim Cup on Friday and said his traffic experiences "marred an otherwise wonderful day".
The golf fan suggested the traffic systems must be "looked at again" and lessons had not been learned from the Ryder Cup.
He said: "I note the appropriate euphoria regarding Europe's success in the Solheim Cup, and Perth and Kinross Council's spokesperson's enthusiasm for more major events at Gleneagles.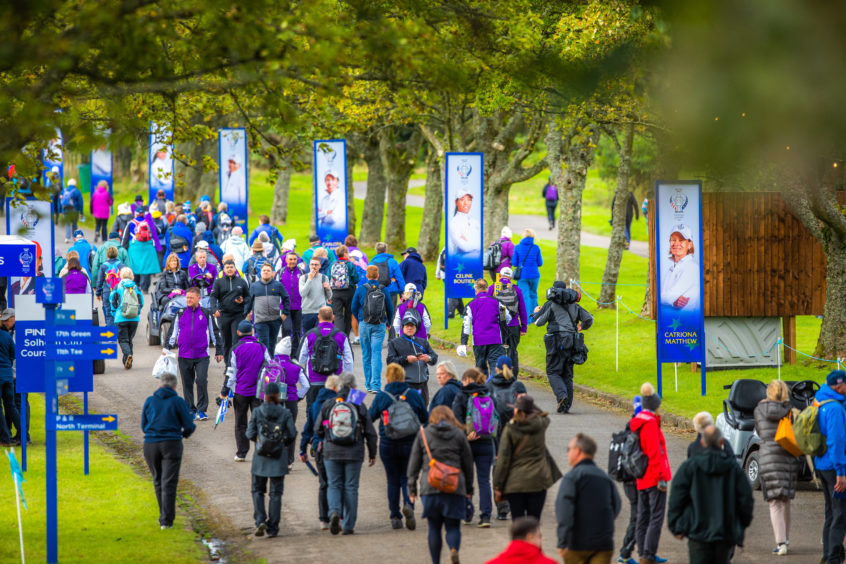 "The traffic arrangements to and from Perth were bizarre to say the least, doubling the distance between Perth and Gleneagles by unbelievable circuitous routes which included Crieff and Muthil.
"On several occasions at the event we overheard other visitors lamenting the traffic arrangements in place from other directions."
Roseanna Cunningham, SNP MSP for Perthshire South and Kinross-shire, also received complaints from locals affected by the traffic management system.
She said: "Every indication is that, for visitors, the infrastructure changes worked very well indeed but I am concerned that, in some ways, the needs of my constituents who live very locally to Gleneagles were not entirely taken into consideration.
"I have had a variety of concerns raised with me, particularly about the standard of communication from the council about changes and, interestingly, those people who have been in touch have pointed out that this was not the case during the Ryder Cup five years ago.
"The impact on those whose day to day lives was most severely affected must be given more of a priority."
However Transport Scotland praised the planning that saw around 90,000 people visit the Perthshire course last week.
Stewart Leggett, Head of Operations at Transport Scotland, said: "We wanted safe and efficient journeys for all spectators, and judging by the positive feedback we achieved that.
"Scotland has rightly earned a good reputation for delivering successful major sporting events like the Commonwealth Games and European Championships.
"The benchmark for travel to Gleneagles was set by the successful Ryder Cup and I believe we matched that."