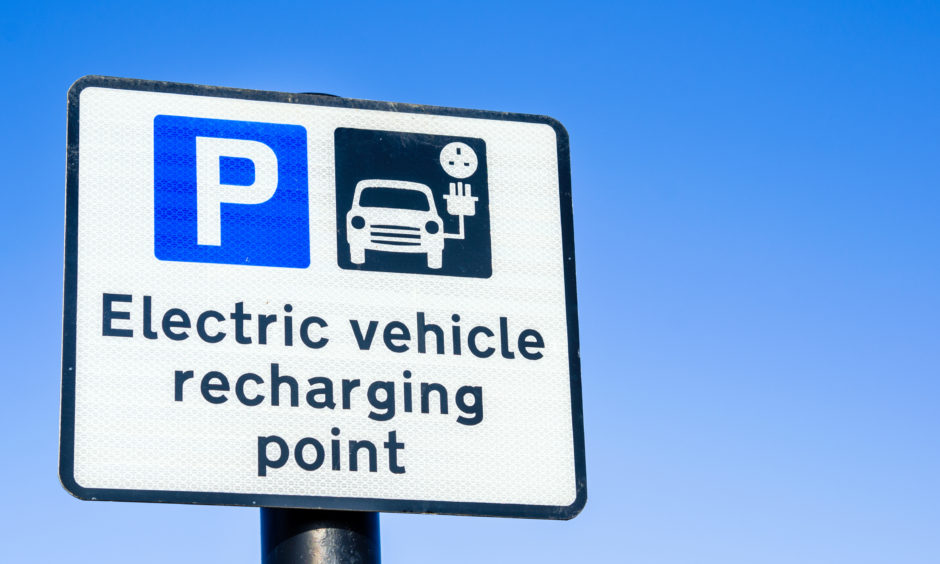 The Scottish Conservatives claim there is a "postcode lottery" in funding for electric vehicles in Scotland.
Environment spokesman Maurice Golden MSP, has accused the Scottish Government of allowing a disparity between the funding for charging points in separate local authority areas.
Transport Scotland, the body responsible for overseeing the country's roads and transport infrastructure, said Mr Golden had a "fundamental misunderstanding" of the investments being made in electric charging infrastructure.
The shadow environment secretary pointed to a freedom of information request into electric charging infrastructure, which showed, he said, "wildly variable" levels of funding for charging ports and other green infrastructure between councils.
Angus Council has received £951,000 through the local authority installation programme since 2010 and has 34 charging points.
Dundee has received £1,461,000 in the same period, installing 73.
More than £1,580,000 has been allocated in Fife, which has built 62 charging points and Perth and Kinross has been granted more than £1,589,000 and has 34.
In other parts of Scotland, including South Ayrshire, half as much has been awarded.
This is reflected, Mr Golden said, in the "lack" of chargers in the region, which currently has 13.  He added this meant it cost South Ayrshire Council £71,231 to install each unit, compared with £20,000 in Dundee.
Mr Golden said: "These wildly variable figures highlight the stark postcode lottery of electric car charging infrastructure in Scotland.
"The SNP simply will not meet their own target of phasing out petrol and diesel cars by 2032 if they cannot guarantee a comprehensive charging network.
"The current network of car charging stations is clearly providing very poor value for public money at present.
"Transport emissions have not reduced at all since 1990 so it is vitally important that this transition is successful.
"The SNP has a long track record of mishandling major infrastructure projects, this must not be one of them."
A spokesman for Transport Scotland said: "We are proud Scotland now benefits from over 1,000 public charge points on the Charge Place Scotland network, including over two hundred 50 kilowatt rapid chargers – supporting our ambition to phase out the need for new petrol or diesel cars and vans by 2032.
"This statement demonstrates a fundamental misunderstanding of the investments being made in charging infrastructure.
"Using the financial support made available by the Scottish Government and using a funding formula agreed with COSLA, local authorities are responsible for assessing and installing chargers that meet the needs of their community – reflecting a blend of more expensive rapid chargers.
"Other factors that influence the cost of installing chargers include the cost of civil works or variations in grid connection costs.
"In addition to supporting a world class network of public charge points, since 2013 the Scottish Government have provided funding for almost 4,000 EV charge points at people's home and over 600 at workplaces.
"Additionally, we continue to develop innovative ways to grow Scotland's charging infrastructure, such as the recently announced £7.5 million strategic partnership between Transport Scotland, SP Energy Networks (SPEN) and Scottish and Southern Electricity Networks (SSEN)."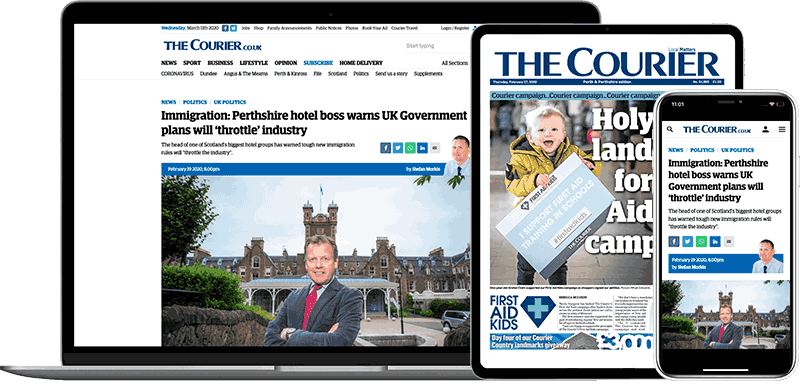 Help support quality local journalism … become a digital subscriber to The Courier
For as little as £5.99 a month you can access all of our content, including Premium articles.
Subscribe