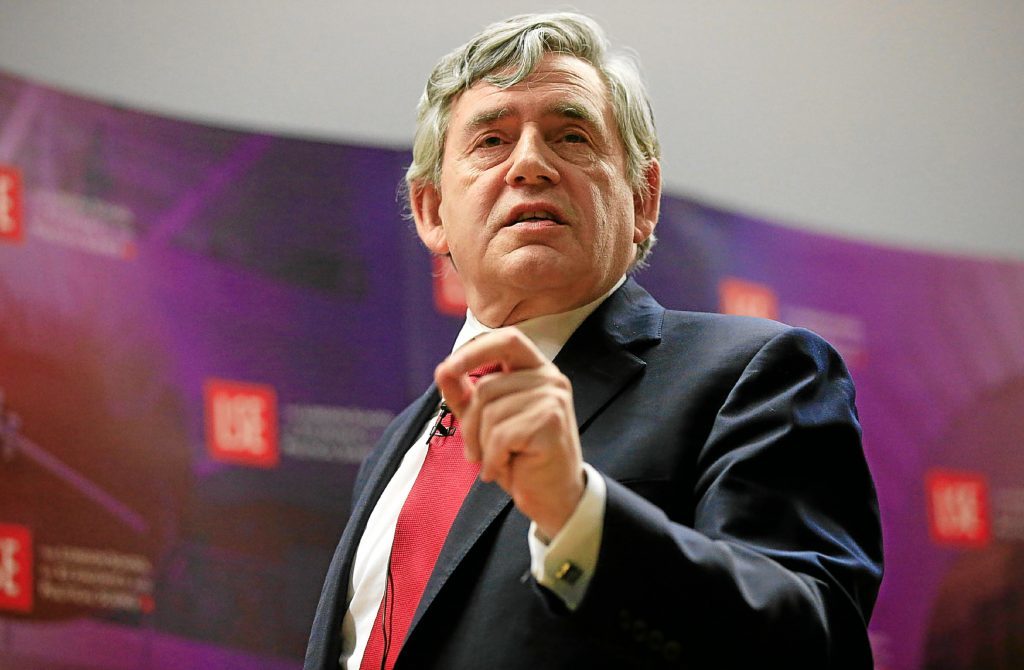 The Brexit vote has been the "biggest popular revolt" in our lifetime and was led by those felt betrayed by "waves of globalisation", Gordon Brown has said.
In his first major intervention since the Leave vote, the former Prime Minister put forward a "quasi federal solution" for the UK where different parts could have different relationships with the EU.
He also warned of a "new polarisation" of Scottish politics with the Europe question drawing fresh battle lines between unionists and nationalists.
Mr Brown said the Brexit vote had been driven by town populations who felt excluded from the gains of a globalised economy enjoyed by Remain-voting cities.
"This is the biggest popular revolt against political elites, against business elites, against financial elites, even to cultural elites, that we have seen in our lifetime and perhaps seen at any time outside war in the last century," he told the Institute of Public Policy Research in Edinburgh.
"And this has been the biggest setback for our international position, even bigger I believe than the crisis of Suez 60 years ago."
Mr Brown described immigration as a "lightning rod for people's fears about globalisation" as he called for an all-party commission to investigate how Britain can "tame globalisation and make it inclusive and fair".
He also warned of a "new polarisation in Scotland between Conservative unionists who want a Britain without Europe and Scottish nationalists who want a Europe without Britain."
The former UK Labour leader said "all options" must be explored, but criticised Nationalists for talking up staying in the EU by leaving the UK.
He said you could not talk about "solidarity and sharing in a meaningful way" if its only with "people on other side of the North Sea and not with people who are next door to us sharing the same island".
Mr Brown said: "It's important that we look at all options on whether Europe can change its view of Scotland and allow Scotland to have a bigger role in the single market, while still being part of the UK.
"And that Britain can change its relationship with Scotland to allow perhaps a more federated structure of the UK that would allow Scotland to have a relationship with Europe, while still being part of the UK."
Mr Brown, who was Chancellor of the Exchequer for a decade, threw his weight behind the Norwegian model for Britain's new deal with the EU, as he demanded the UK Government put forward options for a new UK-EU deal immediately.
He said although it does not play a part in decision-making, Norway has access to almost every part of the single market, while making budget contributions and accepting freedom of movement.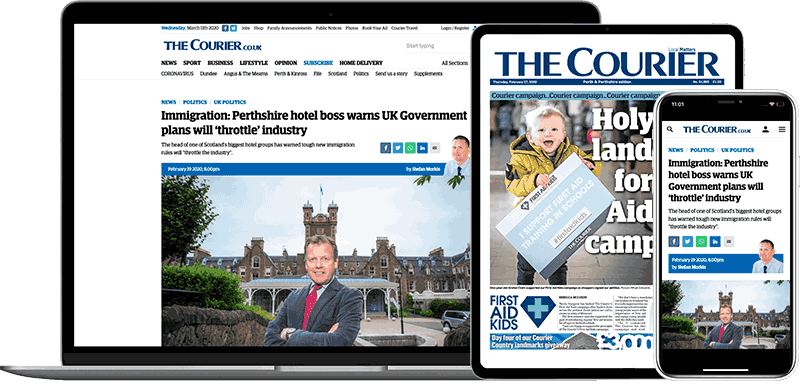 Help support quality local journalism … become a digital subscriber to The Courier
For as little as £5.99 a month you can access all of our content, including Premium articles.
Subscribe