Alex Salmond has called on MPs to show the "gumption" to hold Tony Blair to account for the Iraq War.
The former leader of the SNP is fronting a debate calling for the UK Parliament to investigate allegations that the ex-Prime Minister misled the country ahead of the 2003 invasion.
In a video message for The Courier, Mr Salmond said that members should ensure the former Labour leader is brought to book for what he has called the "calculated and deliberate deception" of Parliament.
Mr Blair was telling the public that the war was not inevitable, while at the same time telling the then US President George Bush that "I will be with you whatever", Mr Salmond said.
The ex-First Minister told The Courier: "We are still living with the consequences today: 150,00 people are dead – hundreds of British soldiers, thousands of American soldiers hundreds of thousands of Iraqis.
"But the genies of the turmoil, the genesis of the Daesh (so-called ISIS) phenomenon that we see in the Middle East came about directly as a result of the invasion of Iraq."
The motion to be debated this afternoon calls on Parliament to investigate and take appropriate action on the "substantial evidence of misleading information being presented by the then Prime Minister and others on the development of the then Government's policy towards the invasion of Iraq".
After the Chilcot Inquiry, which pulled no punches in its criticism of the former PM, Mr Blair said he had acted in good faith based on intelligence about weapons of mass destruction that "turned out to be wrong".
"I believe we made the right decision and the world is better and safer," he said.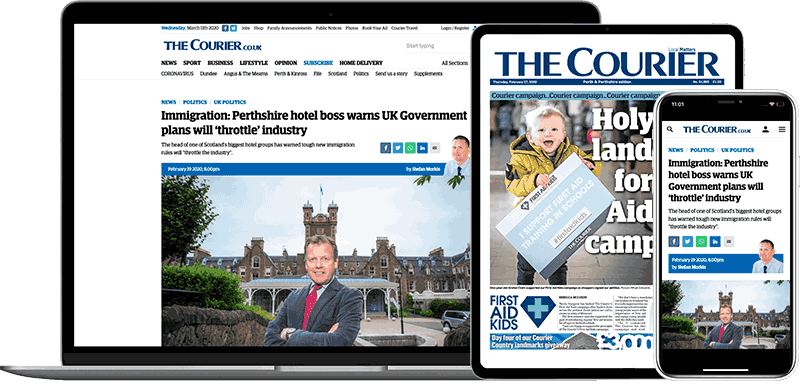 Help support quality local journalism … become a digital subscriber to The Courier
For as little as £5.99 a month you can access all of our content, including Premium articles.
Subscribe