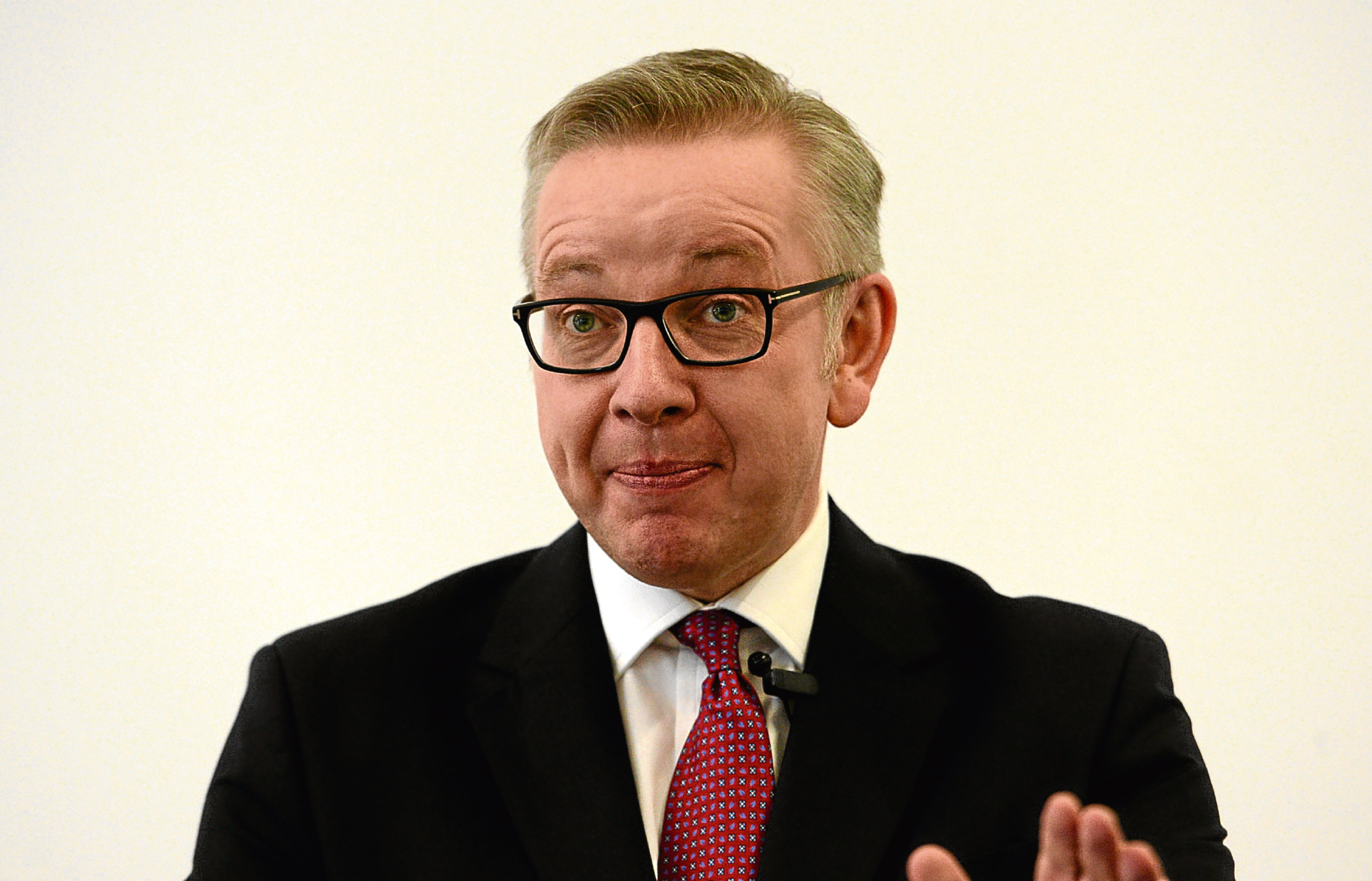 Michael Gove defended the lack of cash coming to Scotland through the Tory-DUP deal by saying the country is already funded "generously".
The Conservatives have been accused of handing the Northern Irish party a £1bn "bung" to prop up their minority government.
The agreement falls outside the Barnett formula, which ensures Treasury funding is distributed to nations proportionally. Scottish ministers say that deprives Scotland of nearly £3bn.
But Mr Gove, who grew up in Aberdeen, argued that Scotland already enjoys higher spending than other parts of the UK.
"Of course we spend more money on different parts of the UK. We spend more money on Scotland, we spend more money on Wales," the Environment Secretary told the Andrew Marr Show.
Asked if those countries will get more money in this deal, he said: "No, but in the past it has been the case that we have deliberately ensured that those parts of the UK that have additional needs are supported more generously.
"And I don't think anyone could say that the legacy of the Troubles is anything other than a melancholy one.
"We wanted to ensure that Northern Ireland and all its communities can emerge from that process stronger."
The Barnett formula recognises those areas that require extra spending and also takes into account the higher cost of delivering public services in remote areas.
Ian Blackford, the SNP's leader in Westminster, has called for Scottish Secretary David Mundell to resign over claims he "failed to lift a finger" to ensure Scots also received more funding from the deal.