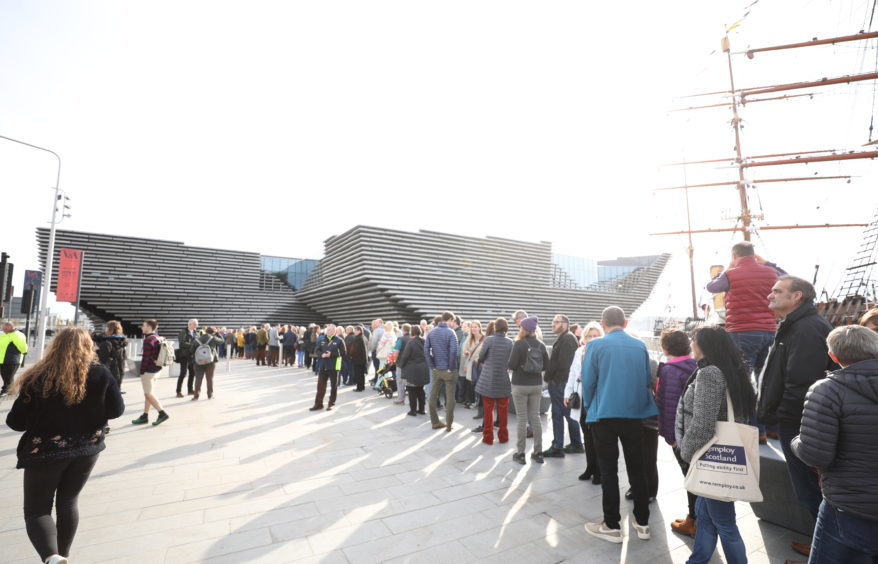 VisitScotland says it's too early to know what the impact of Brexit might be on Scottish tourism after March 29, 2019.

The weakened pound since the Brexit vote in 2016 helped boost numbers, particularly for holidays.
Overseas vacationers in Scotland increased by 27%, and their spending rose nearly a fifth.
Business travel also rose, with spending by those from other parts of the European Union more than doubling.
However, a survey not long after the Brexit vote in 2016 suggested that more than a quarter of EU nationals  would be less likely to holiday in the UK because of the vote to leave – and  what might happen after Britain leaves the European Union on March 29 remains uncertain.
Caroline Warburton, VisitScotland regional leadership director, told The Courier: "It is still too early to know the full impact of Brexit and we will continue to work closely with our partners and stakeholders, ensuring visitors from around the world continue to come to Scotland to enjoy its spectacular landscapes, its rich heritage and, of course, its people.
"The warmth of our welcome is going to be even more critical as Brexit becomes a reality.
"The Scottish Tourism Alliance surveyed its members and respondents reported no increase in cancellations as a result of the vote, with forward bookings steady and in some cases increasing. "Fluctuating currencies may give us short term spikes in visitor numbers but they are not the answer to long term sustainable growth.
"Tourism is more than a holiday experience – it is the heartbeat of the Scottish economy and touches every community, generating income, jobs and social change.
"We need to encourage the industry to provide world class service, facilities, events and attractions to keep up with ever-changing consumer demands and ensure visitors continue to have memorable experiences."
ONS data showed the number of overseas visitors to Scotland in 2017 rose to 3.2 million.
There were 1.9 million visits by European tourists and spending by these visitors from Europe increased by 36% to £1.1bn.
In contrast across the UK as a whole, the number of European visitors increased by 1% while spending fell by 1%.
There were more North American visitors than in 2016 – up from 398,000 to 443,000. But their spending was down by £38m.
Overall, the number of business travellers from the EU was up, as was their spend, however, the number of people coming for business trips or to work in Scotland from from the newer 13 members of the EU, including Poland, the Baltic states, and Bulgaria was down.
Although there was a fall in visitors on inclusive tours, there was an increase in the number from "rest of the world", including China and India.
It's hoped that the new £80 million V&A Dundee museum will prove to be an added draw from home and abroad in the years ahead with an estimated half a million visitors expected in its first year.
Meanwhile, former Fife Constabulary Chief Constable Peter Wilson, who leads the Cruise Forth project – a voluntary organisation that was set up in 2011 to welcome cruise ships arriving at Rosyth – says efforts to persuade passengers that they should spend more time exploring Fife, Dundee and beyond is already paying dividends.
His understanding is that booked cruise ships for the Forth and Tay are expected as normal after Brexit. Those arriving directly from a port outwith the UK are already subject to Border Agency checks.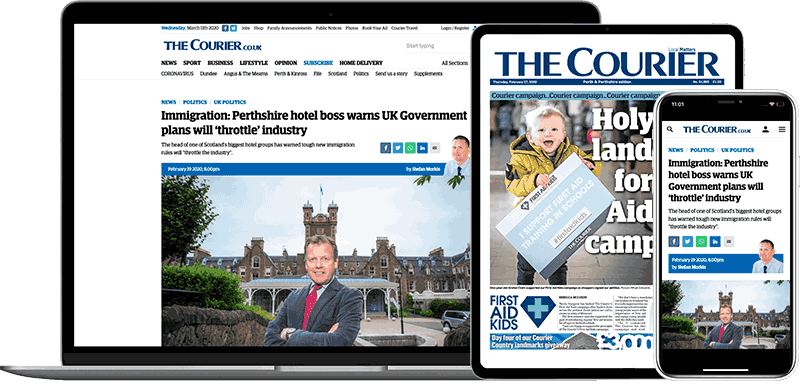 Help support quality local journalism … become a digital subscriber to The Courier
For as little as £5.99 a month you can access all of our content, including Premium articles.
Subscribe