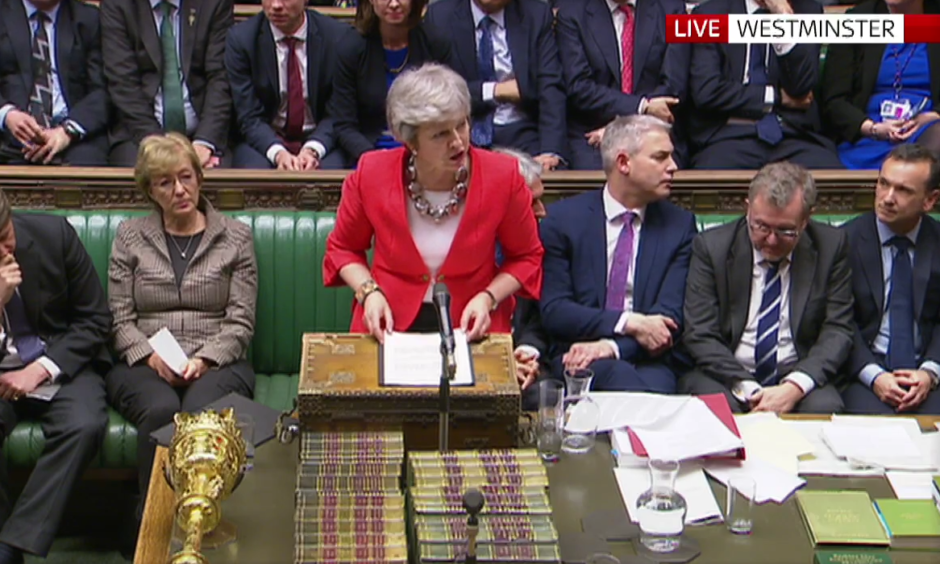 Theresa May was losing her voice during a desperate final defence of her deal in the Commons.
She must also be losing faith in her ability to see Brexit through – and Tory MPs are increasingly losing confidence in their leader.
The death knell for the Prime Minister's deal was sounded within hours of her triumphantly declaring legal changes to the withdrawal agreement designed to win the backing of Brexiteer MPs.
The killer blow came from her own Attorney General, who said the legal risks of the UK being locked in the so-called backstop against its will were unchanged.
The backstop, enshrined in the withdrawal treaty, is an insurance policy creating a shared EU-UK customs territory to avoid a hard border on the island of Ireland.
It would kick in if no agreement on the future relationship between the bloc and Britain can be found by December 2020, when the transition period that maintains the status quo is due to end.
The PM's defeat in the Commons was all but inevitable ever since she announced that a second meaningful vote would be held after an almost identical deal was rejected by a record margin in January.
New Brexit crisis after MPs reject Prime Minister's revised deal
It will make it no less painful for Mrs May, who pinned her survival on Brussels making a last minute climbdown and handing the UK a legally-bound parachute to escape the backstop.
Her form as PM tells us she will not give up, even in the face of the most humiliating of defeats and knockbacks.
Now MPs are set to vote on whether to support a no-deal Brexit, something which does not have a majority in the Commons.
With that likely to be rejected on Wednesday, MPs will on Thursday be offered the chance to delay Brexit beyond March 29.
At this point it is hard to judge which will survive longer: Mrs May's premiership or the current Brexit date.
---