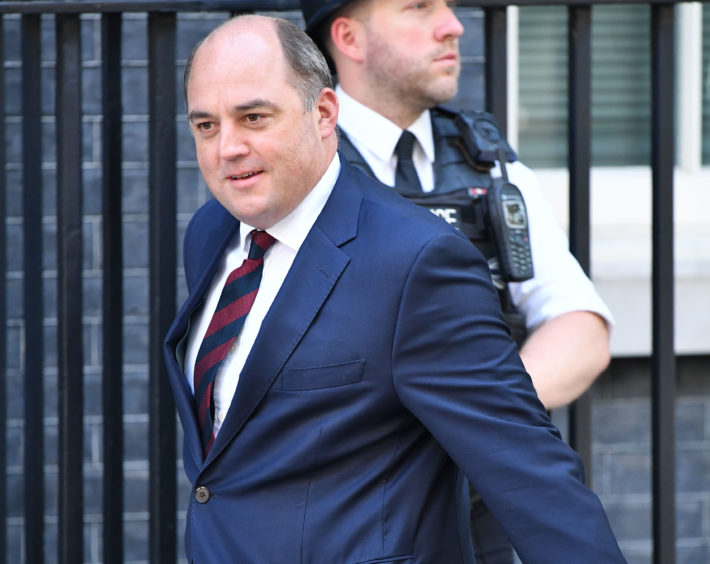 The former Scots Guard captain Ben Wallace was named defence secretary in Boris' new cabinet late on Wednesday night.
Mr Wallace, who serves the English constituency seat of Wyre and Preston North, started his political career representing the people of Tayside as a Scottish Conservative list MSP for the North East.
He was named as the Tory "shadow health spokesman" following the inaugural election of the then-Scottish Executive, a move derided by the SNP at the time.
The SNP, then the second-largest party at Holyrood, said they were the opposition, with the Scottish Conservatives arguing that as the only unionist alternative, they should be named as shadow cabinet.
Mr Wallace was a fierce defender of the future of Stracathro Hospital and as far back as 2001, raised with the Executive promises on its operating ability, warding against the "centralisation of services" to Dundee.
At the time, he asked for answers as to whether the hospital, which is still operational, had been earmarked for closure.
He asked then-secretary Susan Deacon "to ensure that health services across the Tayside region are protected".
He said: "When a health board fails to turn up at a public meeting, such as the one held in Brechin, then it is time that their masters, the Labour executive, were held to account.
"The Scottish Executive must now give us the assurances that Tayside Health Board has failed to do."
Mr Wallace, who also engaged and married his wife Liza during his time as a North East MSP, challenged the Scottish Executive's stance on fox hunting and hunting with animals for sport.
During his time on the executive, he drafted an amendment on a bill to ban hunting with dogs in Scotland which would have allowed hunting to continue in the country "on a licensed basis", according to reports in The Courier in 2001.
He said he had consulted with countryside groups and the League Against Cruel Sports, calling on anti-hunt groups to "be more flexible".
Hunting with dogs became illegal in Scotland in 2002 and the UK in 2004.
He stepped down from his seat at the 2003 Scottish election, before becoming an MP in the North West of England in 2005.
He served on the Scottish Affairs select committee from 2005-2010 and was shadow minister of state for Scotland during the Blair/Brown governments of 2006-2010.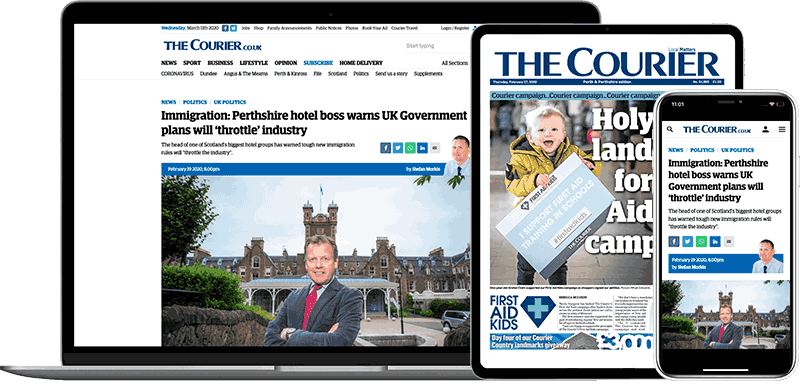 Help support quality local journalism … become a digital subscriber to The Courier
For as little as £5.99 a month you can access all of our content, including Premium articles.
Subscribe