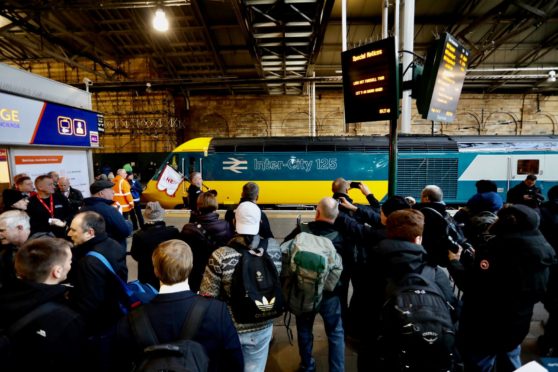 1978 was a landmark year. Grease was packing them in at the cinemas, Mull of Kintyre was coasting at the top of the pop charts, the first test tube baby was born and Ally McLeod managed to convince a nation that he would lead the Scotland football team to victory in the World Cup finals in Argentina.
Closer to home, another milestone was being marked as the InterCity 125 was officially introduced on the East Coast route in 1978.
Nicknamed "the journey shrinker", the UK's first high-speed trains broke records and transformed travel times when they arrived in the 1970s.
But all good things must come to an end and now, four decades on bosses at London North Eastern Railway (LNER), are replacing their diesel-powered workhorses with a new modern Azuma fleet and bidding the InterCity 125 a fond farewell in the shape of a four four-day retirement tour.
The first leg of the celebration journey to Inverness via Aberdeen set off from Edinburgh Waverley yesterday morning at 09.46, watched by an admiring crowd who packed the platform to wave it off.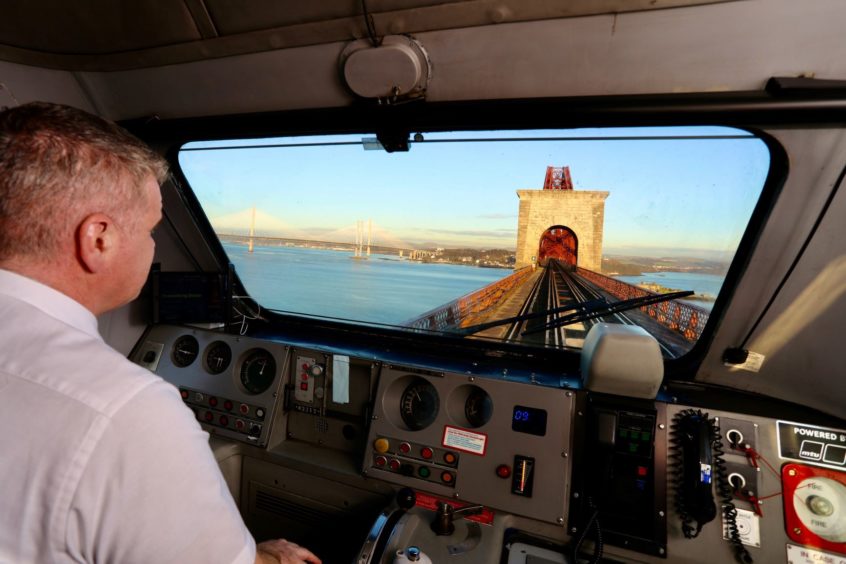 To make the final trip extra special, both power cars and carriages have been painted in the original British Rail InterCity 125 livery.
David Horne, managing director of LNER, said: "After four decades of service, it's brilliant to be recognising the contribution of the InterCity 125 trains with one last trip along the East Coast.
"These trains had a huge impact when they were first introduced, no more so than in Scotland where it reduced journey times between Edinburgh and London King's Cross by up to an hour.
"With the full train in its original livery, the tour gives people along the route a once in a lifetime opportunity to see the train in all its glory as it travels by world famous landmarks and landscapes."
Fans of the Intercity 125 won't have to go too far if they want to see them in action after this weekend, however. ScotRail came in for criticism when it announced it was acquiring a fleet of ageing InterCity 125s at the same as other operators were consigning theirs to museums.
The trains were bought from Great Western Railway (GWR) and refurbished at an estimated cost of £54 million for use on the lines from Aberdeen and Inverness to Glasgow and Edinburgh, taking in Dundee, Perth and Stirling.
They were introduced on the Aberdeen-Dundee-Edinburgh route in 2018.
Supporters say that have more space and are faster and more comfortable than the old Class 170 diesel multiple units (DMUs) they replaced.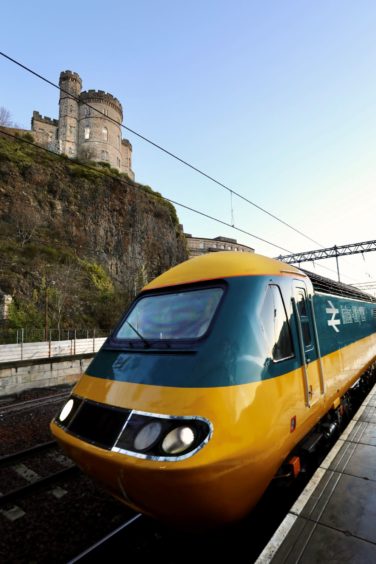 Following yesterday's excursion, the LNER train will return from Inverness to Edinburgh via Stirling today, before heading southbound tomorrow. The tour will culminate with the final journey from Leeds to London King's Cross on Saturday.
Money raised from the trip will go towards LNER's partner charity, Campaign Against Living Miserably (CALM). The charity works to prevent male suicide and has already received more than £100,000 in donations from LNER customers donating their  "Delay Repay" claims to support the campaign.
The last routine InterCity 125 passenger service on the East Coast was the 1935 London King's Cross to Leeds on December 15.