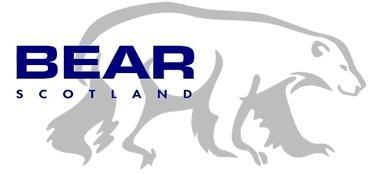 The company in charge of repairing Scotland's roads charged the taxpayer almost £300,000 for work it didn't carry out, an investigation has ruled.
Calls have now been made for a further probe to take place into BEAR Scotland after dodgy practices were uncovered across the north of the country.
The Performance Audit Group (PAG), a consortium of Transport Scotland, found "discrepancies" on road patching works in 54% of the sites they visited.
It also found "clear evidence…that BEAR site staff have inaccurately recorded" what had been replaced when relaying surfaces "in direct contradiction of work actually undertaken."
The report added: "Fourteen of the 26 sites cored were found to not have had the full binder material layer replaced despite this being claimed through BEAR's statements. PAG also found some evidence of less binder material being claimed than was laid. The net effect amounts to an over claim of £55k."
Sign post caps were not installed in 24 sites where work was carried out by the Dundee, Perth and Lochgelly depots, the report stated.
And it revealed that BEAR had "no evidence" to support the amount it had been claiming for removing vegetation from footpaths so had to repay £13,000 last November.
The report ruled, however, that there was nothing to suggest systematic wrongdoing by the company.
A Transport Scotland spokesperson said: "There has been no evidence found of any fraudulent activity, however some overcharging amounting to £280,000 has been identified. This is being fully recovered from BEAR, as are the costs of the independent investigation.
"PAG has also looked closely at BEAR's operations across the North of Scotland and there is no evidence to suggest that these practices are widespread."
A 13-point improvement plan has now been laid down for the company, with Transport Scotland saying further investigations into the South West and South East Units found no similar problems.
Jenny Marra, the Dundee based Labour MSP and convener of Holyrood's Public Audit Committee, called on a follow up inquiry to be launched.
She said: "Given the stories and reports I heard, £280,000 seems quite a small sum to cover the alleged discrepancies between BEAR and Transport Scotland.
"The fact that discrepancies have been found are a strong indication that there were things going wrong between BEAR and Transport Scotland and that alone should trigger enough concern for an independent audit of this contract."
A BEAR Scotland spokeswoman said: "Our comprehensive internal review, combined with the detailed review carried out by Transport Scotland's independent auditor, PAG, reveal that there was no evidence of fraud; that the vast majority of the allegations were completely unsubstantiated; and that there were a number of under-claims, as well as over-claims.
"When these are netted off, a balance of £280,000 has been claimed and reimbursed to Transport Scotland."
She added: "This happened as a result of some operatives not accurately documenting the work carried out when the situation on site differed from expectations. They relied instead on the original order to record the job regardless of the actual work undertaken. We have already reviewed and tightened our processes to prevent any similar issues in the future."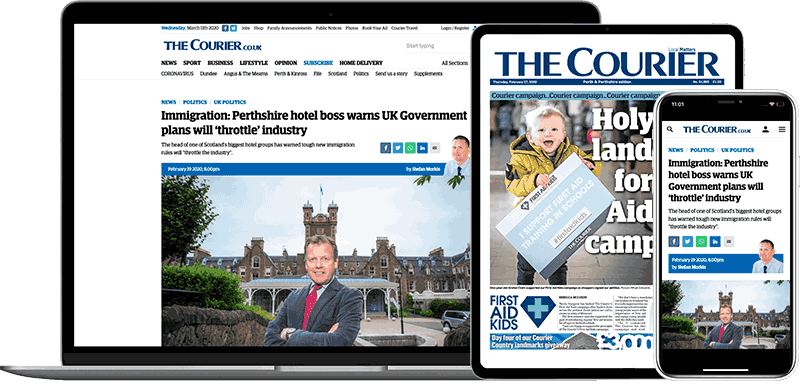 Help support quality local journalism … become a digital subscriber to The Courier
For as little as £5.99 a month you can access all of our content, including Premium articles.
Subscribe