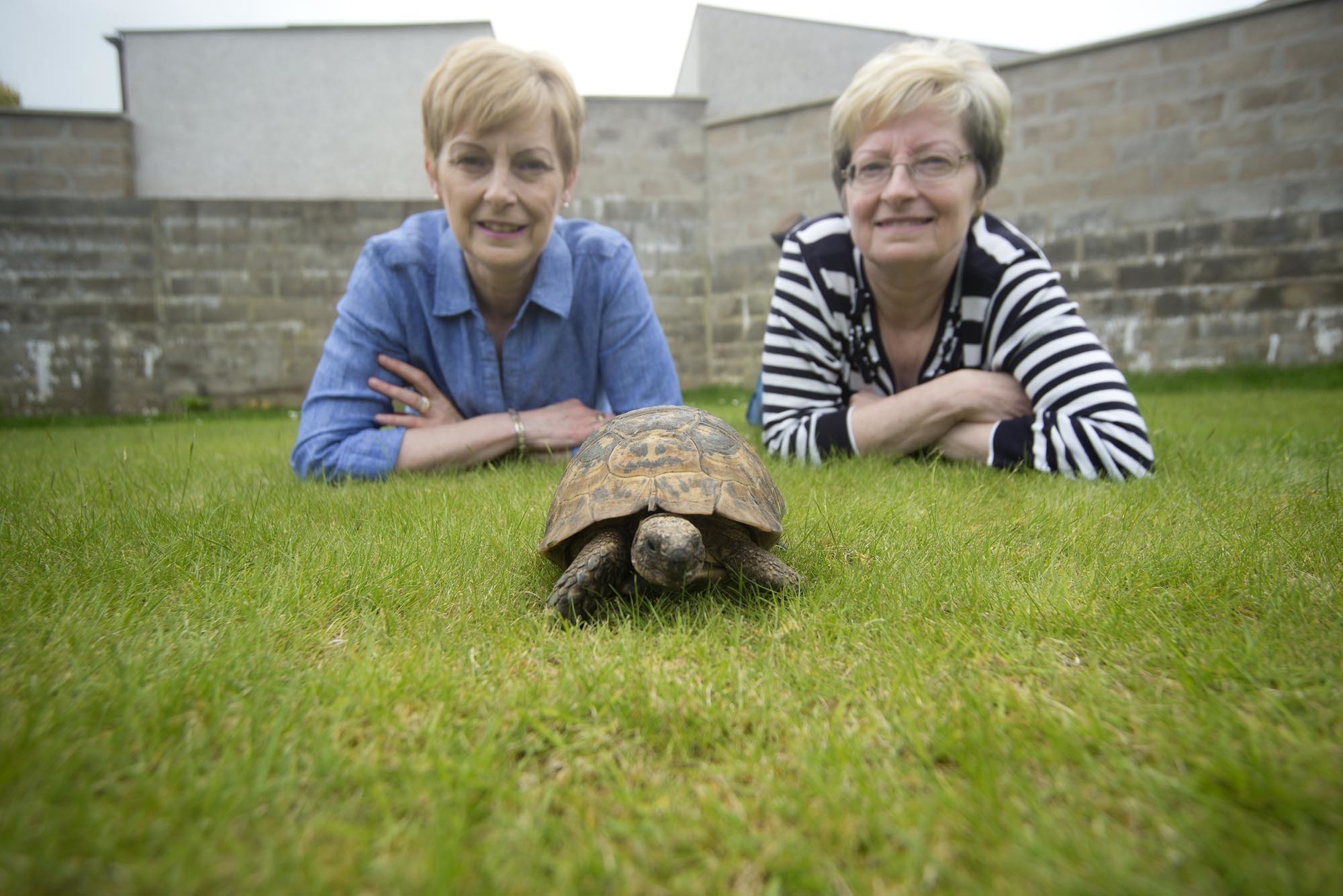 Timmy the tortoise could well be the oldest pet in Scotland after he was bought 50 years ago — for just 37p.
The much-loved reptile — whose best friend is a cat — was fully-grown when twins Angela Russell-Taylor and Jacqueline Hall purchased him from a pet shop in 1967.
But as it can take decades for some tortoises to reach their full size they believe their beloved pet could be close to a century old.
That would mean Timmy — who has only once been to a vet — may have lived through three monarchs and two world wars before he became part of their family.
And the only reason the twins bought him when they were just seven years old was because their mother was allergic to fur.
Mrs Russell-Taylor, 56, from Fraserburgh, Aberdeenshire, who has "custody" of Timmy, owing to her enclosed garden, said: "We wanted a pet and it was the only choice; cats, dogs, hamsters and rabbits, were all out.
"But he has lived a lot longer than anyone expected him to.
"He's maybe 80. He could even be a hundred, we just don't know. He's always been a large tortoise. He wasn't a little baby when we got him, but he does look older now than he did back then."
And her sister, who lives next door, added: "He's definitely been value for money because we bought him in the summer of 1967 for seven shillings and six pence (37-and-a-half pence) and he's still going strong."
Timmy is hand-fed a diet of strawberries, peppers, lettuce, dandelion leaves, clover, kale and lettuce.
And it seems to be keeping him in good health, as he can travel across the grass at a speed of about 20 meters a minute.
His only health scare was a few years ago when he suffered a suspected stroke when he was found rocking from side to side.
But the twins took him to a vet who saved him by tube-feeding him kale for a week.
The reptile made a remarkable recovery and despite his age, he still tries to keep up with feline friends, Sushi, six, and Miyagi, two.
Mrs Hall, said: "The vet had never treated a tortoise before and he said, 'I don't know what to charge you, so I'll charge you half a cat'.
"Now every year when he goes into hibernation, it's a case of, will he come out alive?' But every year, he still keeps coming out. No one expected him to live this long. When we got him we thought he'd maybe live three or four years.
"Anyone who we heard had a tortoise said it had a short life expectancy because they weren't used to the Scottish climate, because back in 1967 they were imported, and he didn't come with a lot of instructions."
It still remains a mystery where Timmy came from, only that it was a hot climate.
But they never allowed the tortoise to venture inside the house, allowing him to fully acclimatise to the harsh Scottish weather.
And every winter, when he starts to dig himself into the ground, they carefully place him in a raised cardboard box full of straw in the garage so he can hibernate safely.
Then, when he wakes in the spring, they gently oil his shell and let him back out into the garden.
Mrs Hall said: "One or two winters he has dug himself in so deep it was hard to find him."
Over the years the only thing they have been unable to provide for Timmy is a mate, which he searches for every summer.
Despite caring for the tortoise for the last half century, however, the twins still don't know what breed he is, or if Timmy is, indeed, a boy.
Mrs Russell-Taylor said: "We've never got him checked. But when we got him we called him Timmy and that was that, he was Timmy the tortoise."
And despite being quite a docile creature, Timmy's life has not been without adventure.
After just a few years he went on the run.
The twins thought they had lost him after he escaped through a gap in their garden fence.
He was missing for several weeks before he finally turned up a few doors down the street in a neighbour's garden.
But there is no escaping Mrs Russell-Taylor's garden wall and, with her sister living next door, there is always someone to keep a close eye on him.
Mrs Hall said: "It's handy living next door to each other, because if she's away I can check on him and her cats and she can check on mine."
The oldest pet tortoise in Britain was reported to have died four years ago at the age of 130, after it was bitten by a rat.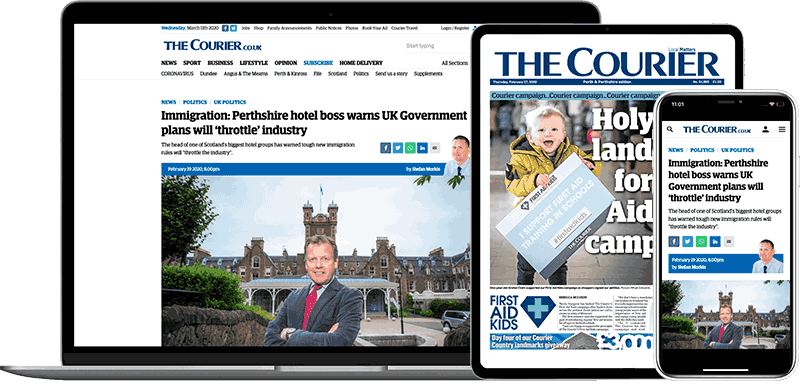 Help support quality local journalism … become a digital subscriber to The Courier
For as little as £5.99 a month you can access all of our content, including Premium articles.
Subscribe