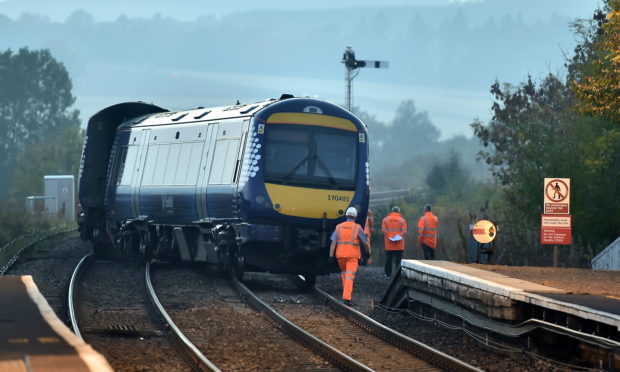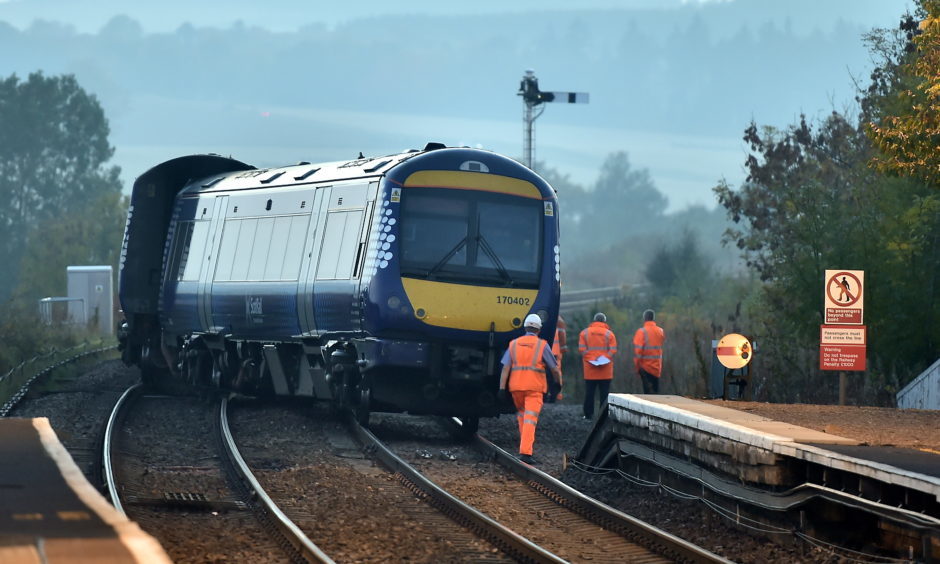 The driver of a train that caused two days of travel chaos when it derailed failed a drugs test.
Although officials have found nothing to implicate the man in the crash at Stonehaven station, he took a routine drugs and alcohol test following the incident.
ScotRail and Aslef, the train drivers union, said it could not comment on individual cases.
A ScotRail spokesman said: "While investigations are still ongoing, there is nothing to suggest the derailment was caused by the actions of the driver or a fault with the train."
Third day of major disruption expected after train travelling between Dundee and Aberdeen derails
Sources within the company said anyone found to have tested positive for drugs would usually resign or be dismissed instantly.
The Scotsman reported however that the driver, whose  father The Courier understands is also employed by ScotRail as a mid-level manager, has challenged the test result.
It has not been confirmed what type of drug traces were found or whether recreational or prescription substances were involved.
The train crashed into the Aberdeenshire station's platform after derailing as it passed a set of points that connect tracks on October 10.
The line was blocked for 48 hours, causing major disruption as services were cancelled and replacement buses put on in their place.
A team from the UK Department for Transport's Rail Accident Investigation Branch (RAIB) is examining the incident and has yet to release any information about its cause.
It is believed the train was travelling at less than the speed limit and did not pass a red signal, while British Transport Police said crash was "the result of a points failure".
A spokeswoman said: "We received a report of a train derailment near Stonehaven station at around 5.40pm on October 10.
"Officers attended to understand the circumstances of the derailment and to assist passengers and railway staff.
"The cause of the derailment was found to be the result of a points failure.
"No evidence of criminality was identified and BTP are not investigating the matter any further.
"The Office or Rail and Road [which regulates track owner Network Rail] and RAIB were also notified."
An RAIB spokesman said: "We're still going through the evidence and are likely to make a decision on whether to investigate next week."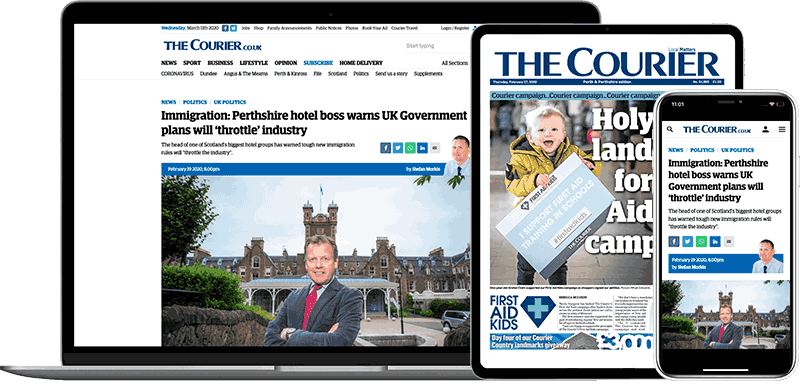 Help support quality local journalism … become a digital subscriber to The Courier
For as little as £5.99 a month you can access all of our content, including Premium articles.
Subscribe