Is taking reuseable containers to supermarkets the answer to tackling the world's single-use plastic crisis? Michael Alexander reports.
From shrink-wrapped cucumbers to baked potatoes wrapped in plastic, over-packaged food has been a growing concern of environmentally-conscious shoppers for years.
As debate heats up over the world's 'climate emergency', there's greater awareness than ever about the impact harmful plastics are having on global environments and oceans.
But while a recent YouGov survey found that 89% of consumers are taking action in store by avoiding single use plastic bags, only 10% of British shoppers think supermarkets are doing enough to introduce sustainable packaging and cut down on single-use plastic consumption.
So could part of the solution be the greater use of reuse and refill schemes?
Asda thinks so. The other week the supermarket giant announced that from May it is launching the UK's first "sustainability store" in Middleton, Greater Manchester, where shoppers can fill up their own containers with products such as own-brand coffee, rice and pasta, Kellogg's cereals such as Coco Pops and Rice Krispies and Unilever's PG Tips tea.
In addition to the refill stations, the store will sell plastic-free flowers and loose produce such as cucumbers and mushrooms without plastic packaging.
Customers shopping at the store will be asked to give their feedback on various trials that will last for at least three months before a decision is made on whether to roll out, re-trial or stop the scheme.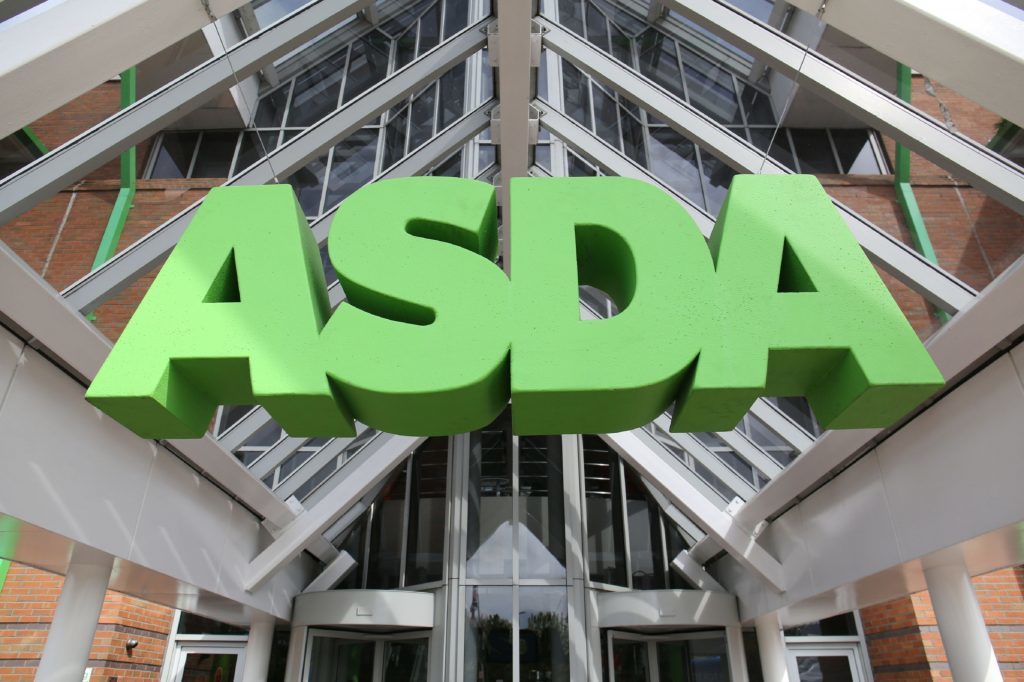 Asda says it has removed 8,000 tonnes of plastic from its own-brand packaging since 2018 and recently committed to reducing plastic by 15% by February 2021 and making all its own-brand packaging regardless of material 100% recyclable by 2025.
Asda chief executive Roger Burnley said: "It's a journey we can't go on alone, which is why we invited our suppliers to innovate with us and I'm delighted that household names like Kellogg's and Unilever have joined us in testing new ideas and approaches to sustainability."
They are not the only company trialling a similar approach. Upmarket grocer Waitrose recently announced it is extending its 'Unpacked' trial to new stores after an "incredible" reaction from customers to more than 200 products being sold loose, including dispensers for dried and frozen goods, coffee, beer and laundry detergents.
In 2018, Morrisons announced it was asking customers to bring their own plastic containers to hold meat and fish from its counters in a bid to combat waste.
The supermarket promised to make its packing more recyclable, including phasing out the black plastic trays it uses for fresh foods.
Last week, M&S launched a packaging free aisle with refill stations for rice, pasta, cereals and nuts in its Hedge End Food Hall, Southampton. This followed the introduction last summer of a reusable container '25p off' incentive for customers at its fresh food-to-go Market Place counters.
Tesco also announced last year it is to trial an online shopping service where popular products come in refillable containers as opposed to regular packaging that is either thrown away or recycled, potentially eliminating plastic waste.
Under this global business scheme named Loop, products from toothpaste and shampoo to mayonnaise and cooking sauces are delivered directly to the consumers within durable, reusable containers, made from materials such as aluminium, which are then returned to manufacturers and refilled.
Meanwhile, the company announced on January 24 it will become the first UK retailer to replace plastic-wrapped multipacks with plastic-free multi-buys on tinned food eliminating 350 tonnes of plastic from the environment.
However, despite an unprecedented level of public and political focus on the plastic pollution crisis in recent years, and while food refill trial measures are welcomed in the battle against waste, Greenpeace says that "little tangible progress" has been made by the UK's largest supermarkets in the past year towards reducing their use of throwaway plastics.
After conducting a survey last year with the Environmental Investigation Agency (EIA) which ranked supermarkets on plastic use, Greenpeace says it's time for supermarkets to "accelerate commitments and scale up actions", moving from small-scale trials to support a truly circular and zero-waste economy.
It has also warned that supermarkets should avoid swapping from single-use plastic, to single-use paper/cardboard/or "dubious alternatives" like so-called compostable plastics that might not even compost.
Fiona Nicholls, ocean plastics campaigner for Greenpeace UK, told The Courier: "Supermarkets are starting to take action on plastics but clearly aren't doing enough. Last year supermarket plastic actually increased, to more than 900,000 tonnes.
"Plastic is made from fossil fuels, so its production contributes to our climate emergency. And we're making so much of it that we're having to dump our plastic waste problem on other people by shipping it across the world – that is unacceptable.
"All supermarkets must drastically cut their plastic footprint, and achieve this by switching to reusable and refillable packaging, or removing packaging altogether."
Figures from Greenpeace show that total plastic packaging used by the UK's biggest supermarkets rose from an estimated 886,000 tonnes in 2017 to 903,000 tonnes in 2018.
This increase, it said, was driven by sales of branded products. Plastic packaging associated with these items increased by nearly 20,000 tonnes.
According to the Greenpeace/Environmental Investigation Agency survey, eight supermarkets pumped out 58.3bn billion pieces of plastic packaging.
Waitrose scored highly because it had reduced the amount of plastic packaging used, and is looking to scale up  innovative trials to offer refill stations in store for products like coffee, rice and pasta, as well as wine and detergent.
Companies at the bottom of the league table had increased their overall plastic footprint since 2018 and had generally made the least progress to date on trialling and expanding packaging-free and reusable solutions.
According to Surfers Against Sewage, approximately 51 trillion microscopic pieces of plastic weighing 269,000 tons now exist in our seas with current estimates showing that at least eight million pieces of plastic are entering the oceans every single day.
Two thirds of it comes straight from land-based sources. The remainder is lost at sea such as containers going overboard or lost fishing gear.
For wildlife such as fish, dolphins, seabirds and seals it can be deadly as they become entangled or mistake it for food. However, plastic, and its uncertain health consequences, is also entering the human food chain through fish.
While plastic is vital for everything from containers to computers and mobile phones, environmentalists say the biggest problem is single use plastics and the quantities in which they are used. A plastic bag, for example, used on average for 15 minutes, could take 100-300 years to decompose
What the supermarkets say:
Aldi 
"Last year, Aldi introduced a series of comprehensive policies to reduce plastic and packaging waste.
"By 2022 we aim for 100% of all own-label packaging to be recyclable, reusable or compostable and to achieve the same for all products we sell by 2025. We are also targeting a 25% reduction in plastic by 2023.
"Since introducing these pledges, we have replaced almost 3,000 tonnes of unrecyclable material across our range with recyclable alternatives, removed over 2,200 tonnes of plastic, and stopped selling 5p single-use carrier bags. In addition, 88% of our packaging is now widely recyclable."
Lidl
"At Lidl, we are acutely aware of the important role that packaging plays in protecting produce, keeping it safe and minimising food waste. Equally, we have long been committed to tackling the important issue of plastic waste, and the detrimental impact that this is having on the environment.
"To ensure that we can tackle both food and plastic waste in tandem, we have a comprehensive plastic reduction strategy in place, along with ambitious targets.
"This is centred around a progressive circular programme which captures and retains the valuable resources in our packaging.
"We are working towards this by ensuring 100% of own-brand packaging will be widely recyclable, reusable, refillable or renewable by 2025, helping to prevent plastic from ending up as waste.
"In addition, we've also released our target to reduce our plastic packaging as a whole by 20% by 2022."
Tesco
"Since May 2018, we have removed 4000 tonnes of the hardest to recycle plastic and packaging and this year will remove a further one billion pieces of plastic. Tackling plastics is a priority for us, from removing 250 million carrier bags and removing the black plastic trays in ready meals to trialling more loose fresh fruit and vegetables."
Co-Op
"The Co-op has always been at the forefront of removing hidden plastic and unnecessary packaging, from removing plastic stems from cotton buds 13 years ago before any other retailer, to banning microbeads and removing plastic straws.
"It is committed to making all own-brand packaging recyclable by summer 2020 and has already removed black plastic from its own-brand products:
"To date, almost three out of four Co-op branded products are now widely recyclable, which accounts for 95% of packaging for these products when measured by weight.
"In 2018 the Co-op was the first retailer to replace single-use plastic bags with compostable carrier bags, which can be used in kerbside food waste collections, in over 1000 stores. This prevented 311 tonnes of single-use plastic from going to landfill."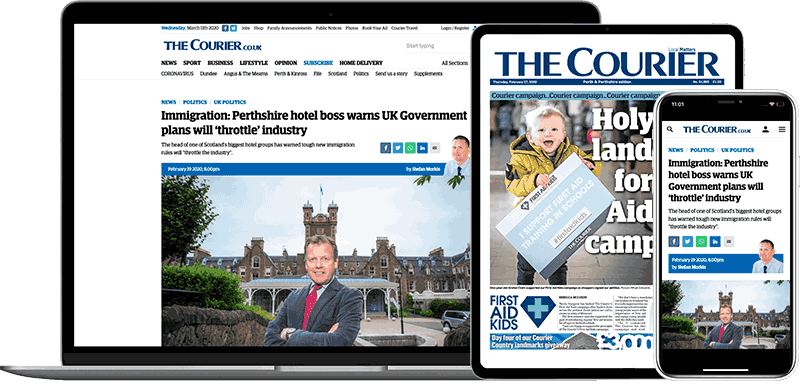 Help support quality local journalism … become a digital subscriber to The Courier
For as little as £5.99 a month you can access all of our content, including Premium articles.
Subscribe