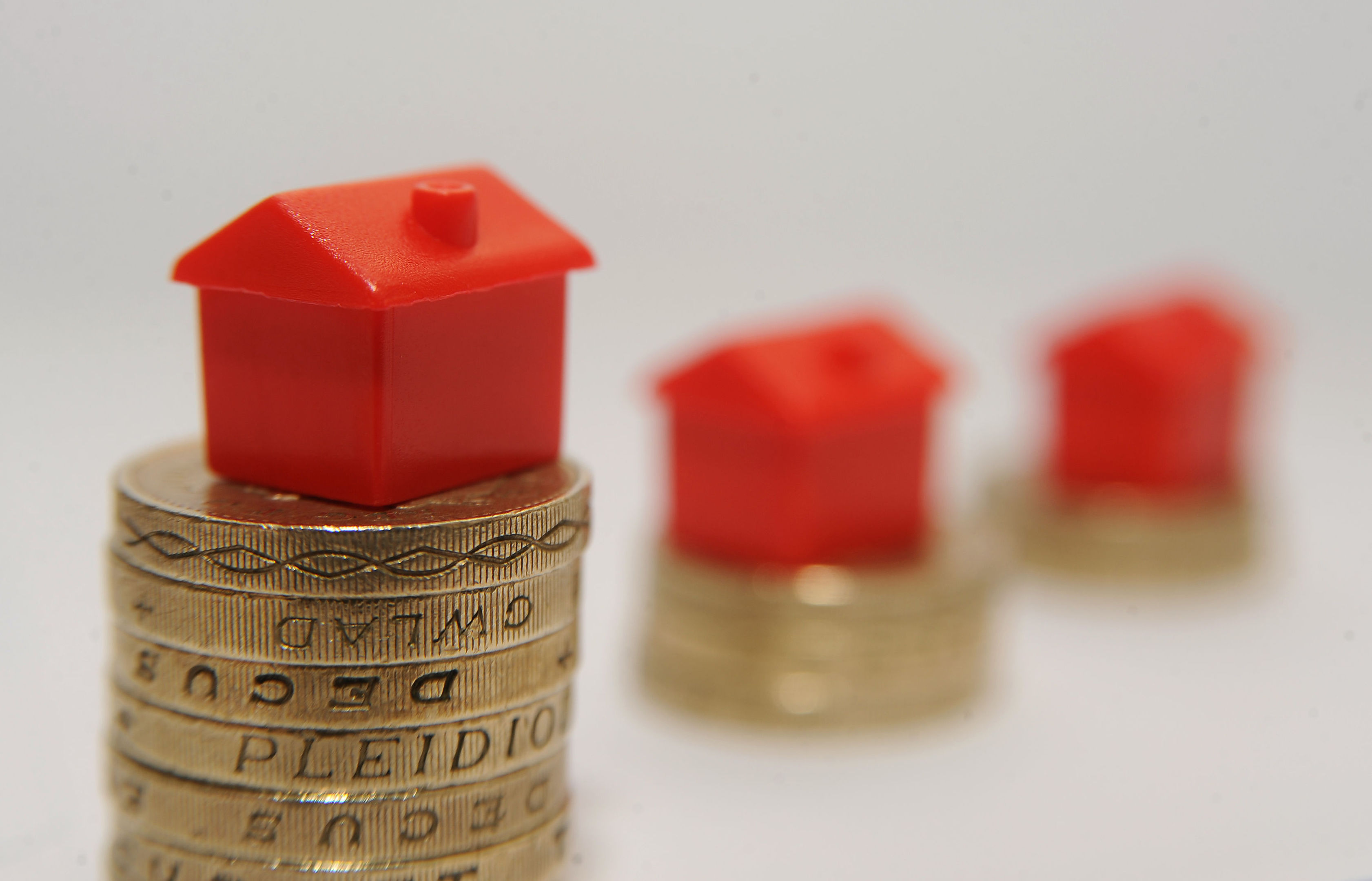 The rocketing cost of housing over the last two decades is equivalent to a 10p tax hike for a typical family, according to research.
Around one fifth, 21%, of income was spent on covering the cost of a home last year, up from 17% in 1995, the Resolution Foundation analysis found.
It amounts to £1,500 a year for a typical dual-earning couple with a child and works out the same as a 10p increase in the basic rate of tax, rising to 13p tax in London and Scotland, it said.
Low and middle income earners have been hit hardest, with the proportion rising from 18% to 26%, while the cost for those on higher salaries went up from 14% to 18%.
Around 3.3 million households spend at least a third of their income on housing costs, more than double than in the mid-1990s, according to the study.
Lindsay Judge, senior policy analyst at the Resolution Foundation, said: "The share of income working people spent on housing was fairly stable throughout the 90s and early 2000s. But spiralling house prices and stagnating wage growth created a growing wedge between housing costs and incomes, which peaked on the eve of the crash.
"Falling housing costs helped soften the living standards squeeze for many households during the downturn. But these costs are rising again and risk holding back the living standards recovery. This is particularly the case in London where any benefit from rising incomes is being wiped out by steeper housing cost increases.
"There is a risk that housing could do to future living standards what falling earnings did to recent living standards. Avoiding this will require decisive policy action over decades to get housing costs back under control.
"The Government must be more ambitious. It should look beyond simply giving a few people a leg up onto the housing ladder and tackle the bigger issues of supply that is the root cause of rising housing costs.
"As home ownership moves out of reach for ever more families, the Government should also reform a private rented sector that is simply too insecure for many finding themselves dependent on it."
A UK Department for Communities and Local Government spokesman said: "We've got the got the country building again with the number of new homes up 25%, while tenants across the country are seeing their rents remain stable and investors are backing quality homes for rent.
"We have also helped more than 290,000 people into home ownership through Government-backed schemes since 2010.
"But we know there's more to do. That's why we've set out the most ambitious vision for housing in a generation, so we can build a million more homes and create a bigger, better private rented sector."