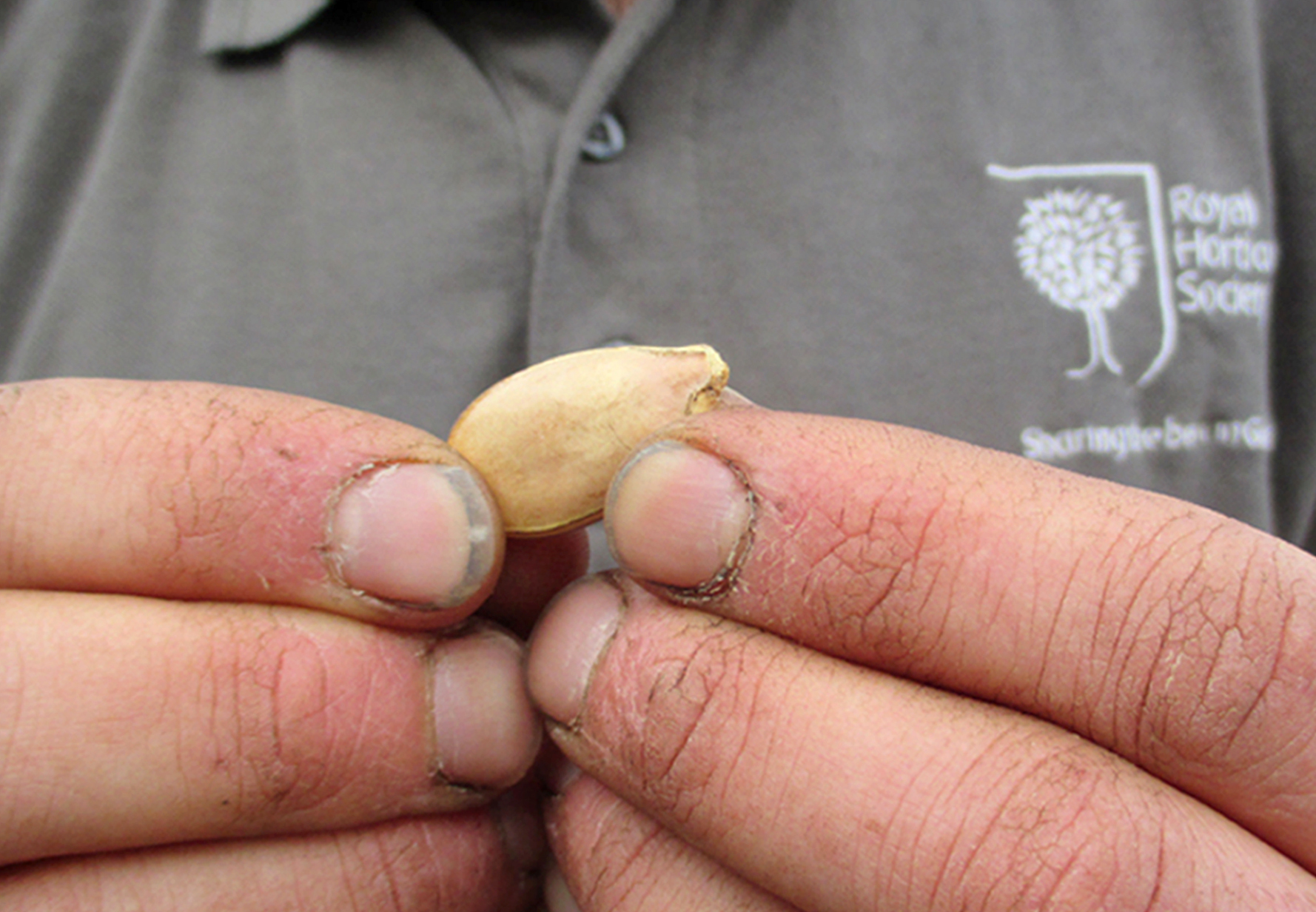 A horticulturist hopes to reap a rich harvest after being asked to nurture a £1,250 pumpkin seed.
Horticulture firm Thompson & Morgan – which is based in Ipswich, Suffolk – bought the seed at a specialist auction in the hope that it would produce the biggest pumpkin the world has seen.
Staff said the seed was about two inches long and came from the biggest pumpkin seen so far – a 2,323 lb (1054 kg) specimen produced by a Swiss grower in 2014.
Now the firm has asked Matthew Oliver – a horticulturist who works for the Royal Horticultural Society (RHS) – to turn the seed into record breaker.
Mr Oliver – who works at RHS Garden Hyde Hall in Chelmsford, Essex – said he had his sights set on an October 8 weigh-in.
"The pressure to deliver is massive," he said.
"I'm not sure whether it was a brave or stupid idea to take on this challenge, but I'll give it my best shot.
"Let's just say that my holiday plans will be on hold until after the October weigh-in."
Thompson & Morgan horticultural director Paul Hansord bought the seed at a sale in Lymington, Hampshire – beating the previous record giant pumpkin seed price of £1,171.
Mr Hansord said a standard pack of 10 pumpkin seeds sold for as little as 99p but added the chance to buy a potential record-breaker did not come along often.
He said a number of people asked to be given the chance to grow the seed and he was sure Mr Oliver was the right choice.
"Matthew's enthusiasm and devotion for pumpkins was evident," said Mr Hansord.
"He was absolutely thrilled when I delivered the news that the seed was his."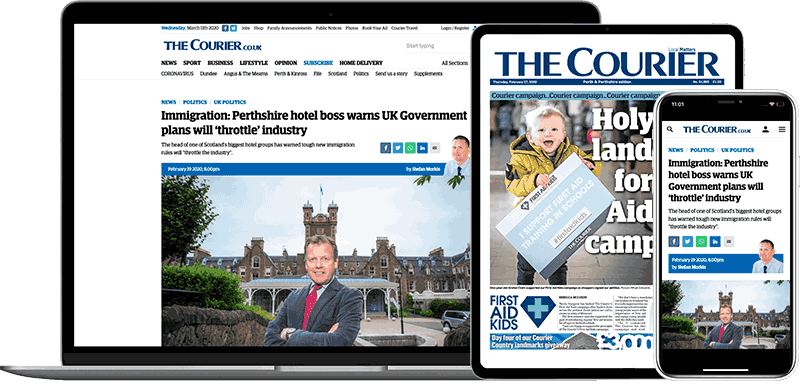 Help support quality local journalism … become a digital subscriber to The Courier
For as little as £5.99 a month you can access all of our content, including Premium articles.
Subscribe