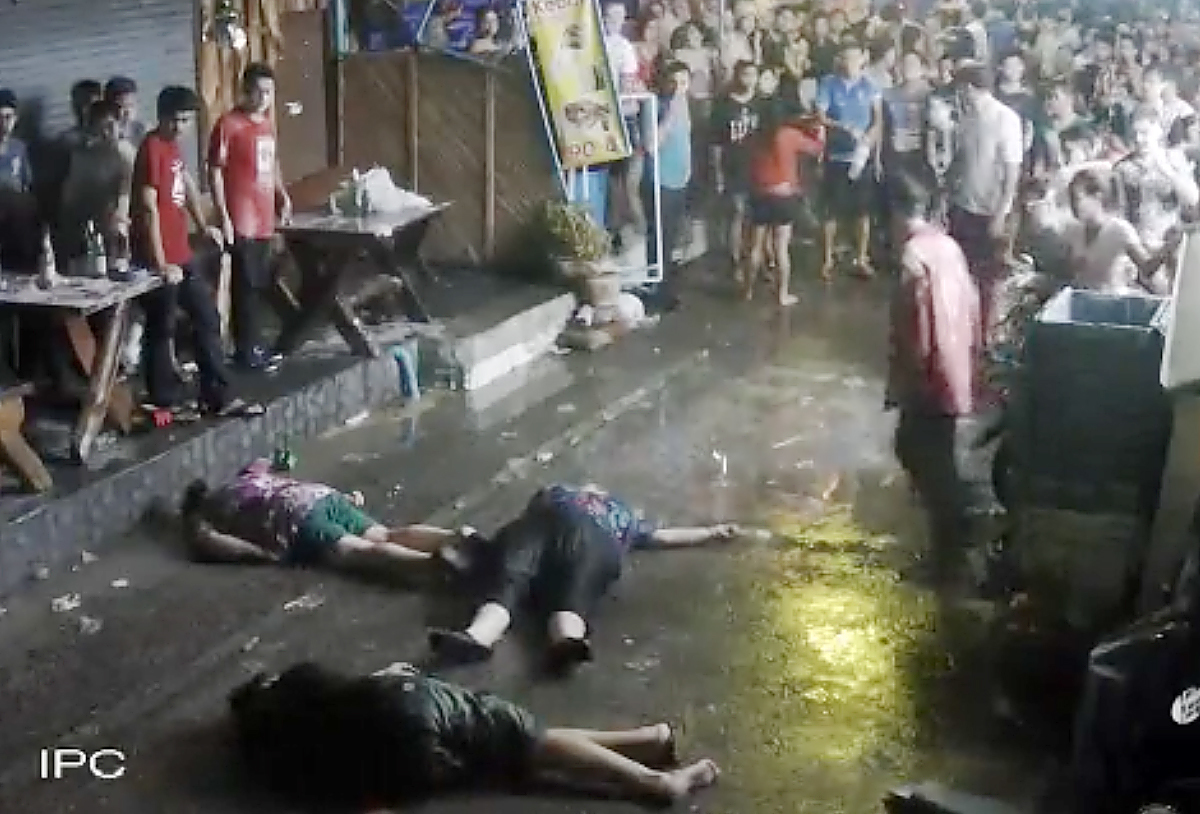 A British family beaten unconscious while on holiday in Thailand have vowed they will never go back there again.
Lewis and Rosemary Owen and their son were knocked out cold in Hua Hin during the Thai New Year celebrations – with the vicious attack captured on CCTV.
https://www.youtube.com/watch?v=PsbE7Gku5iU
Four local men have since been arrested and charged.
As Mrs Owen, 65, recovered from serious head and eye injuries, the couple's son – who is also called Lewis – said his parents would never visit Thailand again.
Lewis, a graphic designer who lives in Singapore, told the Western Mail newspaper: "I'm not going back to Thailand again.
"Mum and dad won't be either.
"We were all unconscious. My mum did not even realise she had been kicked in the face. I did not know my head had been stamped on."
Mr and Mrs Owen, who live in Wenvoe in South Wales, have been regular visitors to Thailand since the 1980s.
Neighbours said they had friends out there and would often take presents over from the UK.
But on April 13, they were savagely attacked as they made their way back to the apartment they were staying in.
Thai police later released video footage of the assault in a bid to trace the suspects – however officers refused to show the Owens the clip because it was "too violent".
The video shows the mother, father and son being punched to the ground before being repeatedly kicked and stamped on as they lie helpless.
Mrs Owen needed an operation to ease swelling on her brain while her 68-year-old husband sustained heavy bruising, two black eyes and needed six stitches in his forehead.
Lewis, who also had 16 stitches to his head, said the family are now "doing okay" – but he still remains shocked by the attack.
"We had never seen the guys before we left the bar we were in," he said.
"It was just out of the blue."
The Owens' stunned neighbours described the family as lovely and peaceful people – and said locals would help them out in any way they could once they arrived back home.
Family friend John Miles, 65, who lives opposite, said: "Lew and Rose are a really lovely couple and very hard-working.
"They are genuinely lovely people, I can't imagine why anyone would ever want to hurt them."
Officials in Thailand said Suphatra Baithong and Yingyai Saengkham-in, both aged 32, and Siwa Noksri, 20, were captured within days of the assault.
A fourth man, 20-year-old Chaiya Jaiboon, was apprehended on Thursday.
A spokesman for the Tourism Authority of Thailand said: "If found guilty, the perpetrators of this incident will face full justice under Thai law.
"The Tourism Authority of Thailand would like to express our deepest sorrow to the family who were subjected to the assault in Hua Hin during the Songkran celebrations.
"We hope that you recover from your injuries and make a swift and full recovery."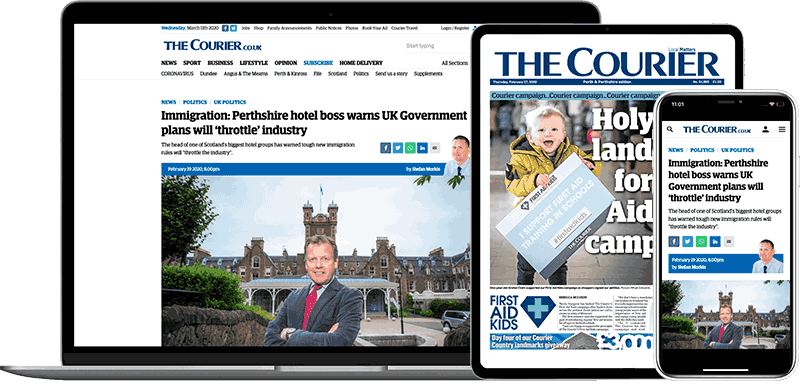 Help support quality local journalism … become a digital subscriber to The Courier
For as little as £5.99 a month you can access all of our content, including Premium articles.
Subscribe