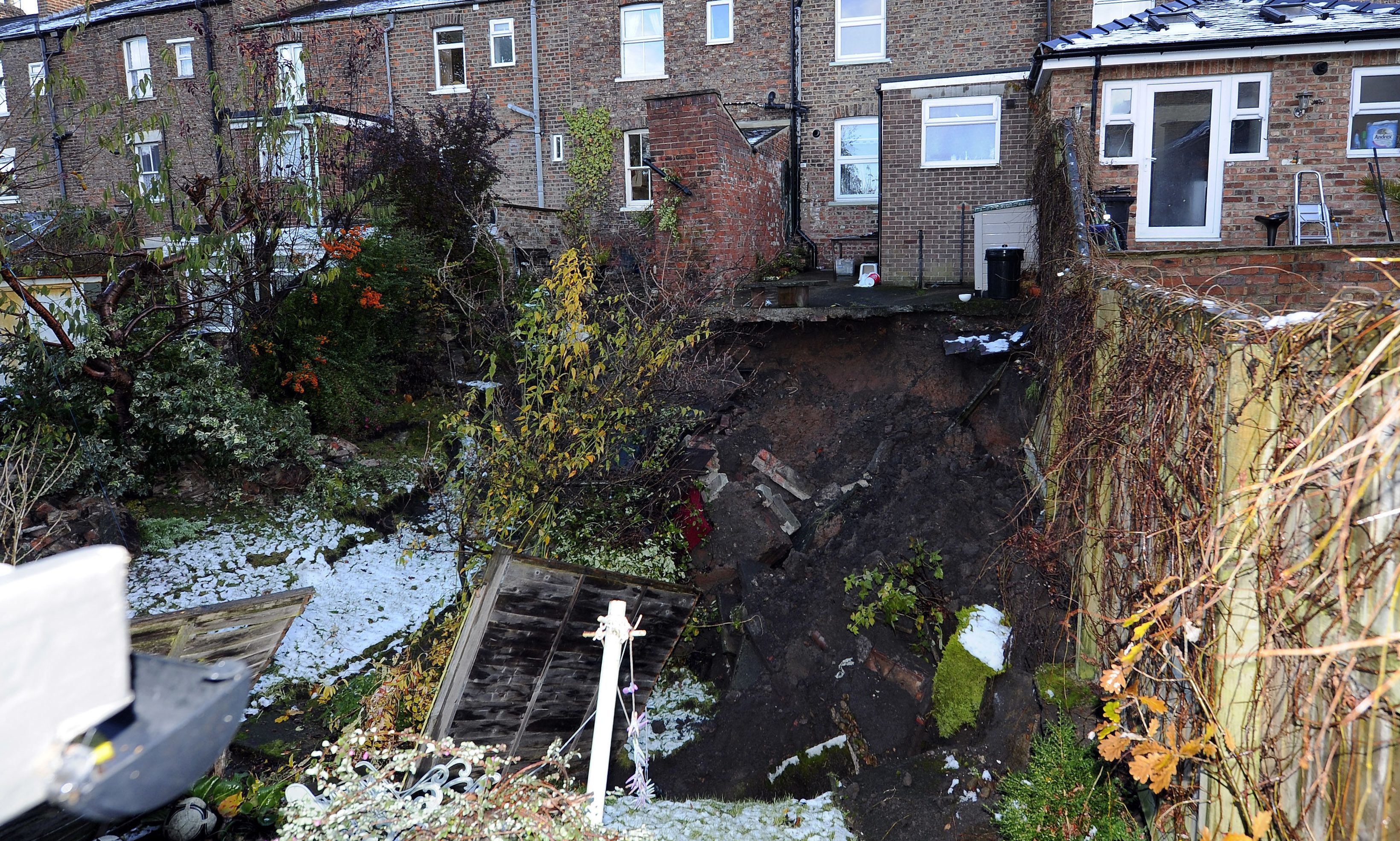 A 74-year-old woman described her lucky escape after she almost fell in a 30ft deep sinkhole that appeared in her back garden.
Seven properties were evacuated in Magdalen's Road, Ripon, on Wednesday night, North Yorkshire Fire and Rescue Service said.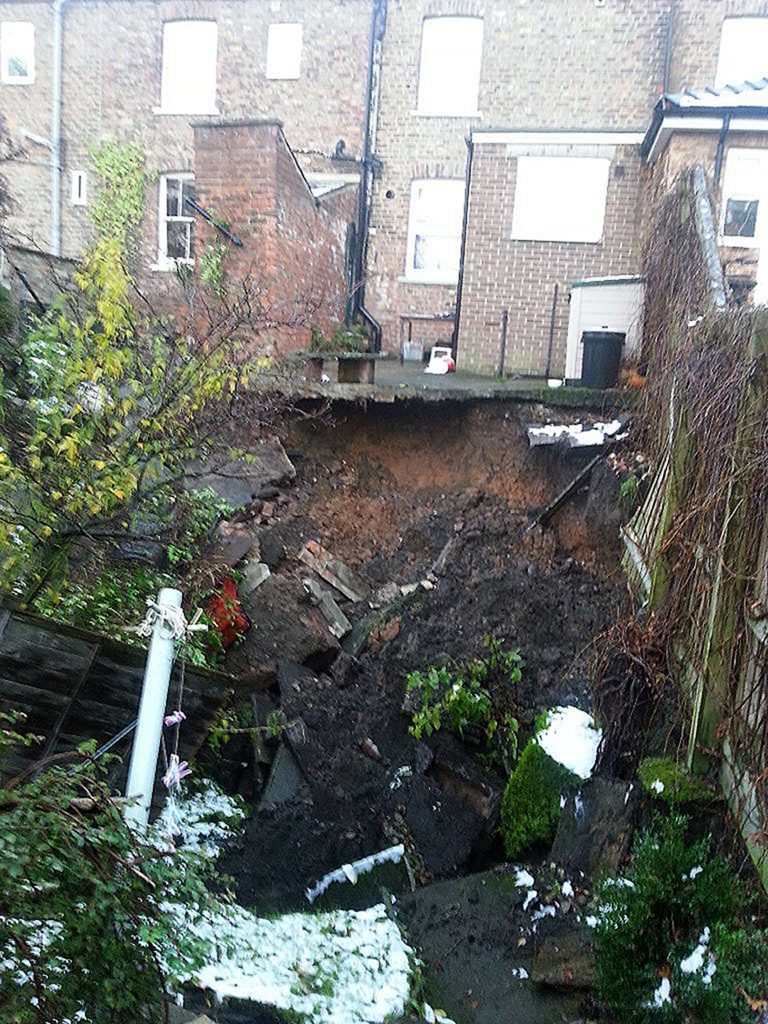 No-one was injured when the 15m by 15m hole opened up just at around 10.30pm behind row of terraced homes, but it could have brought the properties down had it been closer.
https://www.youtube.com/watch?v=heViqxzCpr8
Frances O'Neill said she was woken by a "tremendous noise" and almost fell in when she went out on to her back patio to investigate.
She said: "I was just going down the steps into my garden and I put a foot down and then I realised the steps were moving, or had gone.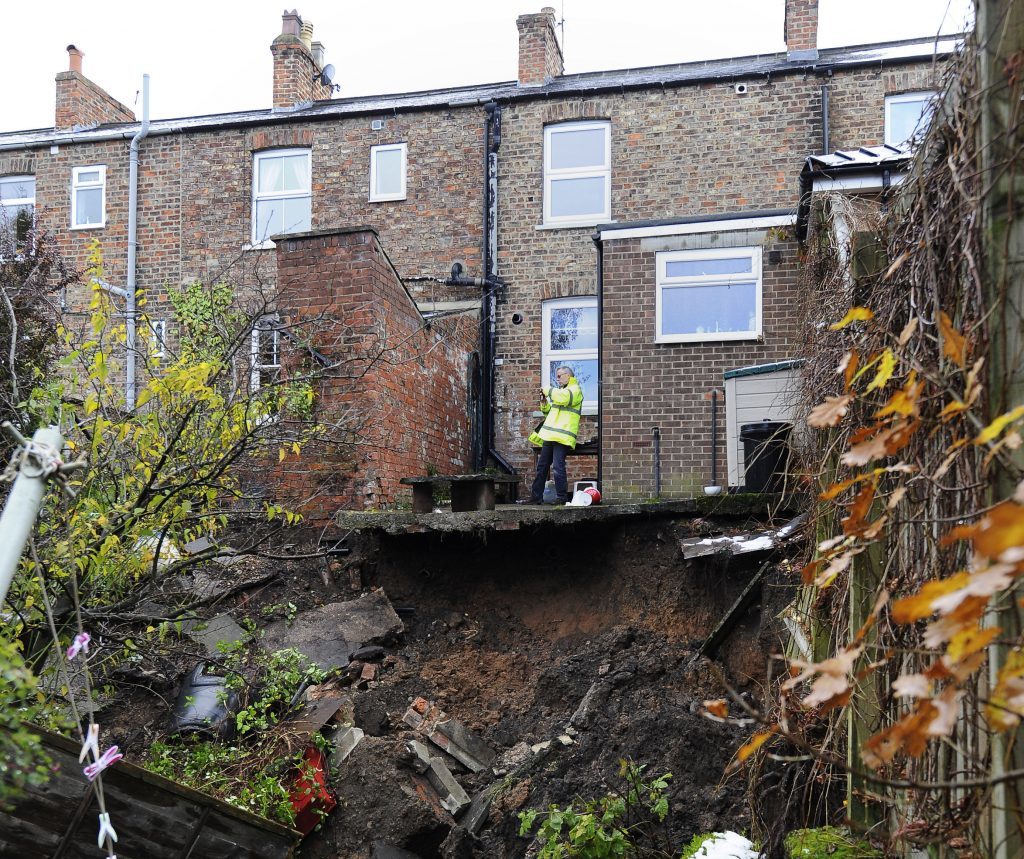 "I turned around and grabbed hold of a pole at the side and pulled myself back up and went quickly back into the house.
"I think luck was on my side earlier this morning."
Fire officers directed residents to the pub over the road where Mrs O'Neill said she had a stiff drink.
The Fountains Abbey worker described herself as a "fairly stoic kind of person".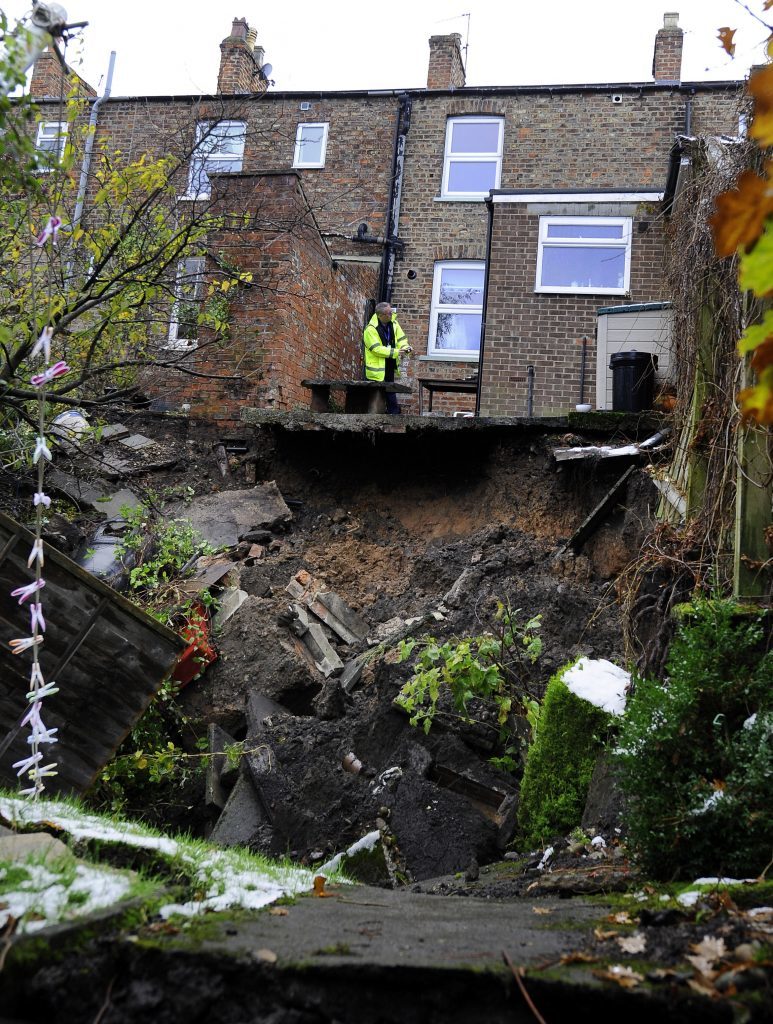 The hole was mainly in the back garden of her next-door neighbour Ben Bramley, 43, a project manager with bookmakers William Hill.
He was falling asleep when his partner Adele Richardson woke him to say there had been a "commotion" in the back garden.
He said: "It sounded like a land slip, there was not a real thud or a big crash."
Mr Bramley investigated and found the "absolutely enormous hole".
He said: "It took out the entire back garden, from 10ft from the back door to the garage. It has taken a big chunk of land."
Mr Bramley, father of 17-year-old Joshua, said Ripon was known to have gypsum deposits below which, when they dissolve, cause underground voids and then sinkholes.
Two years ago, only 300-400 yards away in Magdalen's Close, a house had to be demolished after a sink hole formed, he said.
Residents in three of the seven evacuated homes were allowed back while four occupants were advised to move out.
Fire station manager Ben Cairns said three people were put up on camp beds last night by the fire service, while others stayed with relatives or in hotels.
He said: "The sinkhole measures 15m by 15m and we anticipate it is 30ft deep."
Speaking about the effect of the hole, he said: "It could have been worse.
"If it had been any nearer the properties we would have seen structural collapse or damage, bearing in mind this is a row of terraces, who knows what the extent of that could have gone."
After the 2014 event the British Geological Survey (BGS) said gypsum under the town had dissolved to form a maze-like cave system.
It said in a report that sinkholes appeared in Ripon every two or three years in the 1980s and 1990s but there had not been any reported in the seven years before the 2014 event.
The BGS said there were a number of possible triggering mechanisms, relating to action of water underground.