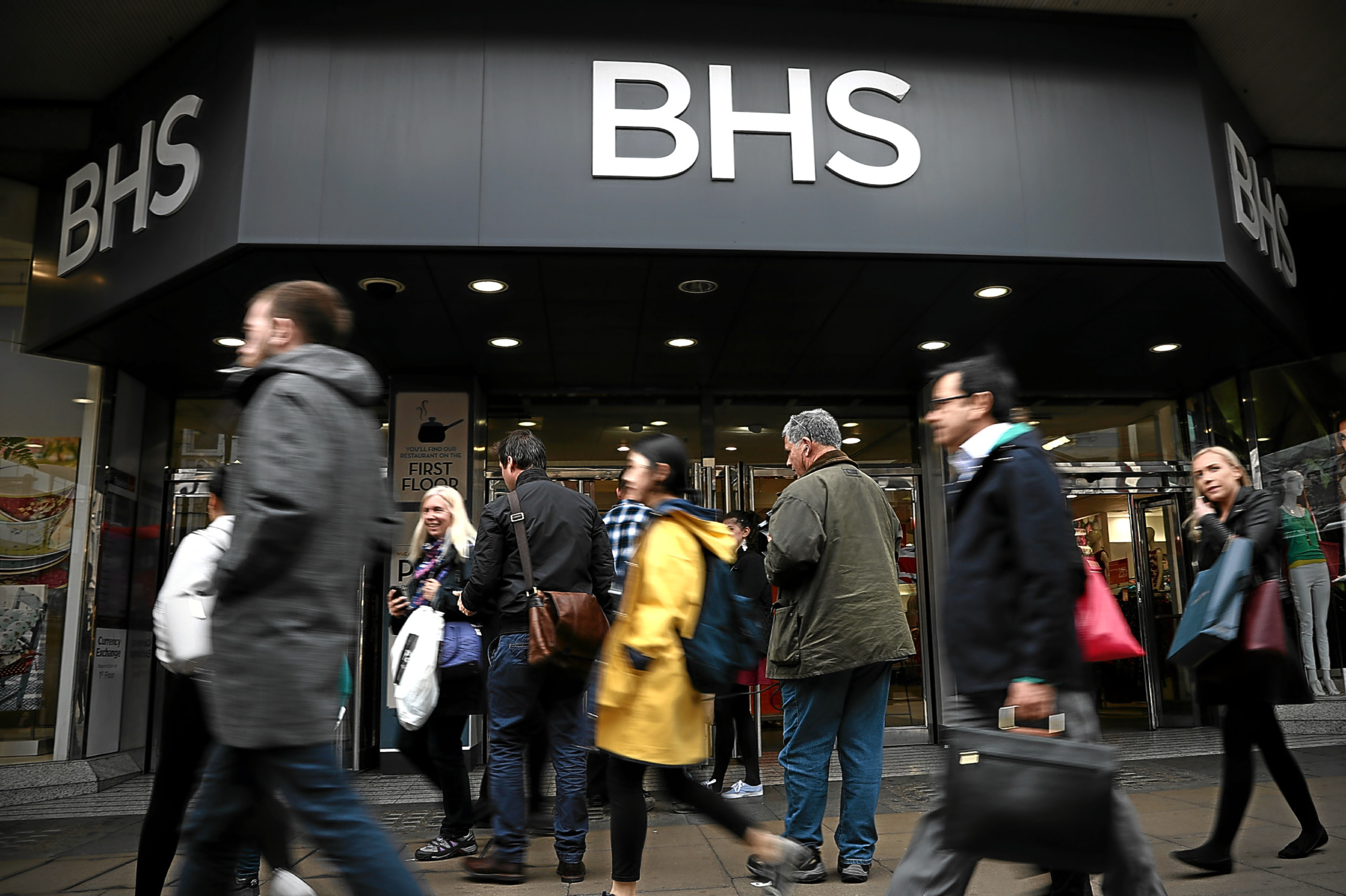 Stricken retail chain BHS has been placed into liquidation, bringing it closer to offering a final payment to its creditors.
It marks the latest chapter in the firm's sorry saga, which has been dominated by a dispute between former BHS owner and retail tycoon Sir Philip Green and the Pensions Regulator over a £571 million black hole in the company's pension fund.
The move will allow the firm to hand back the leases it holds on empty properties and look to pay creditors left out of pocket when the company collapsed into administration last April.
SHB Realisations Limited – formerly BHS Limited – was put into liquidation by FRP Advisory despite reports that administrators Duff & Phelps had opposed such a move, claiming it would provide a bad return for creditors.
However, the Pension Protection Fund (PPF), the company's biggest unsecured creditor, said liquidating the company would achieve better value because it would reduce costs.
Malcolm Weir, head of restructuring and insolvency at the PPF, said: "We believe the liquidation is the right way to secure the best possible recovery for the pension schemes and other creditors of the insolvent company.
"The liquidator will now be able to progress all remaining issues, including the leases and the ongoing investigatory work."
The 88-year-old department store's collapse has affected 11,000 jobs, 22,000 pensions and sparked a lengthy parliamentary inquiry.
Sir Philip has borne the brunt of the public fallout, having been branded the "unacceptable face of capitalism" by furious MPs.
Frank Field, chairman of the House of Commons Work and Pensions Committee, said: "This is another milestone in the collapse of BHS that Sir Philip Green sailed away from.
"At this stage though, it is welcome. It gives the PPF's preferred administrator – rather than Sir Philip's – the best chance of salvaging some money for the pension schemes.
"It does beg the question though, of why the BHS pensioners are having to jostle for position, when Sir Philip promised months ago he would 'sort' their pension payments."
Sir Philip owned BHS for 15 years before selling it to Dominic Chappell – a serial bankrupt with no retail experience – for £1 in 2015.
Sir Philip is thought to have offered between £250 million to £350 million to help plug BHS's pension deficit, with The Pensions Regulator reportedly pursuing a payment of £350 million, according to the BBC.
The pensions watchdog began enforcement action against Sir Philip in November because it had yet to receive a "sufficiently credible and comprehensive offer" from the retail tycoon.