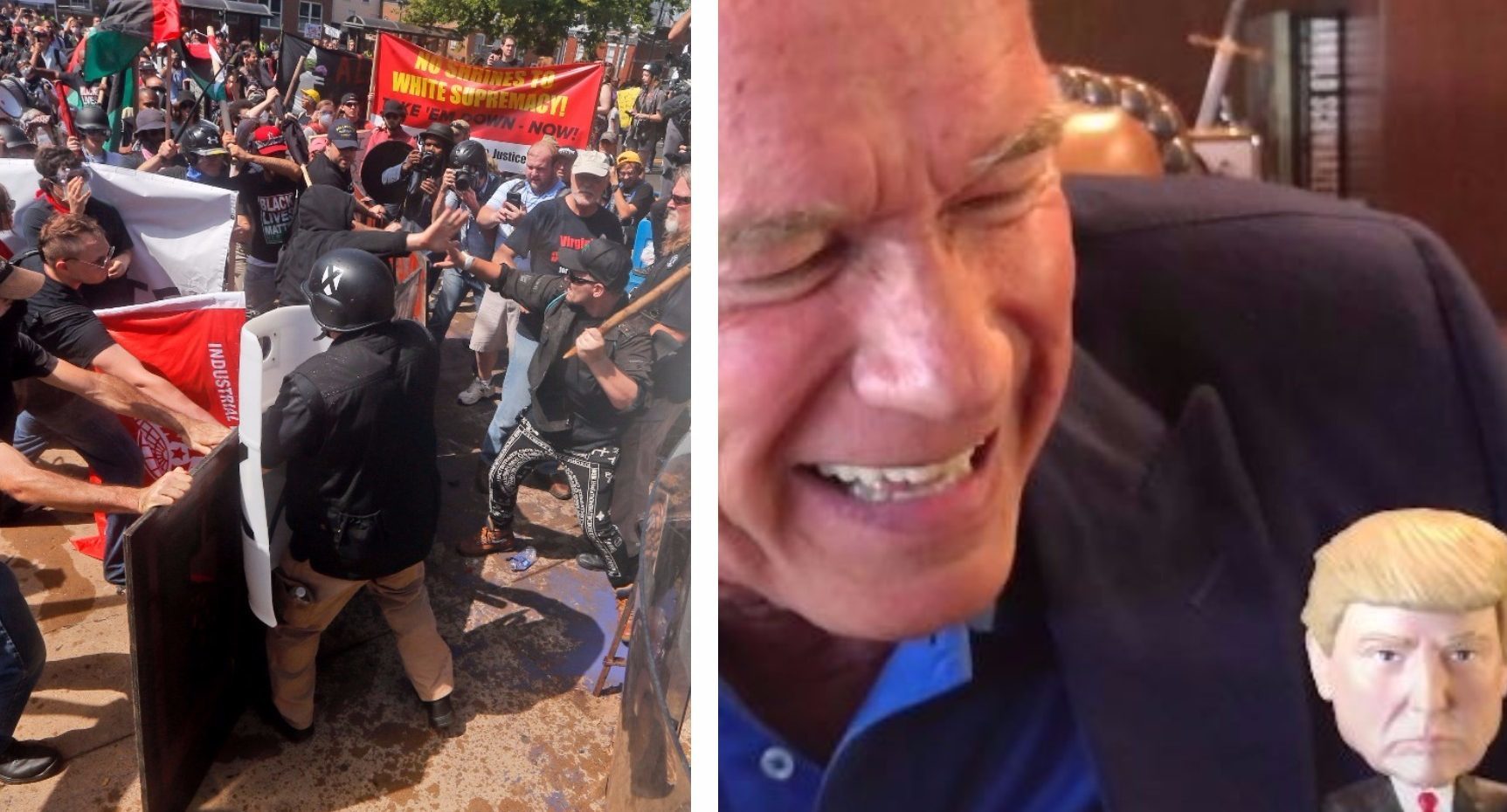 Film legend Arnold Schwarzenegger has hit out at the US President Donald Trump's response to last weekend's violent riots in Charlottlesville.
The rally was organised by white nationalists, some of whom were waving Nazi flags, in protest to the city's decision to remove a statue of Confederate American Civil War general Robert E Lee.
A state of emergency was declared when the scenes between protesters and counter-protesters turned bloody, with 32-year-old Heather Heyer killed when a car was driven into a crowd.
A total of 34 people were injured during the events.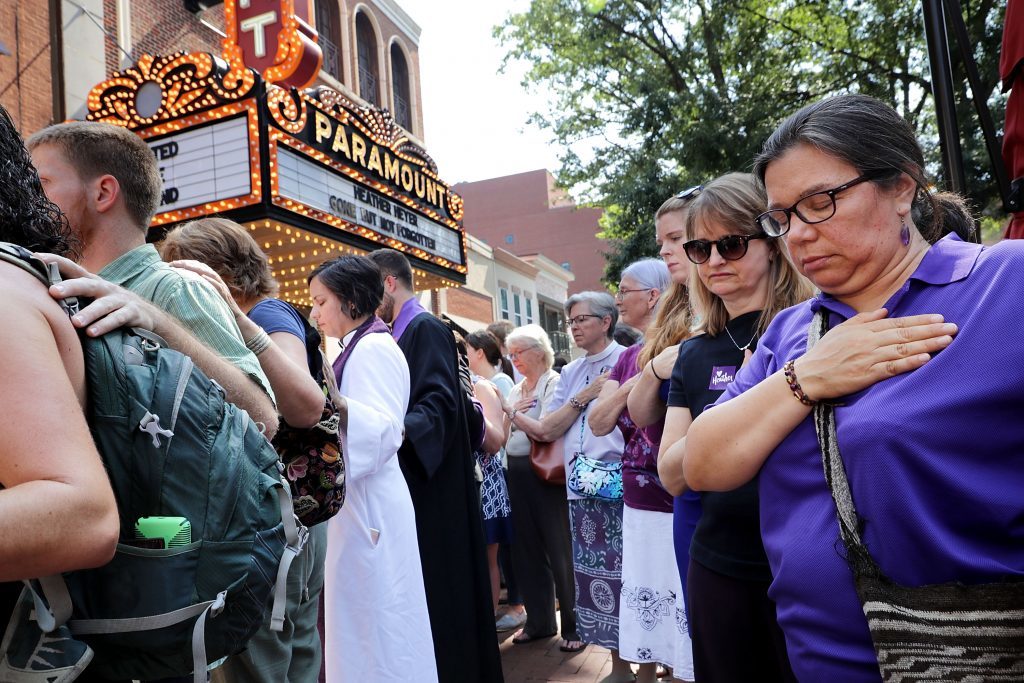 Speaking at a press conference in Trump Tower following the riots, Trump said there is "blame on both sides" and compared Robert E Lee to America's founding fathers.
"Impeach Trump" trends after US President responds to Charlottesville riots
And now Austria-born Schwarzenegger, a former Republican Governor of California, has lashed out at the US president.
In an online video the Terminator star said: "There are not two sides to bigotry and there are not two sides to hatred.
"And if you chose to march with a flag that symbolises the slaughter of millions of people there are not two sides to that.
"The only way to beat the loud and angry voices of hate is to meet them with louder and more reasonable voices. That includes you President Trump.
"In fact as president of this great country you have a moral responsibility to send an unequivocal message that you won't stand for hate and racism."
He goes on to offer a sample of the speech he thinks the President should have given following the riots condemning "the support of white supremacists" and adding: "The country that defeated Hitler's armies is no place for Nazi flags.
"The party of Lincoln won't stand with those who carry the battle flags of the failed Confederacy."
Schwarzenegger added: "I have a message to the neo-Nazis and the white nationalists and the neo-Confederates. Let me be just as blunt as possible: Your heroes are losers, you are supporting a lost cause.
"Believe me I knew the original Nazis. I was born in Austria in 1947 shortly after the Second World War.
https://www.thecourier.co.uk/news/politics/492006/donald-trump-state-visit-unthinkable-after-charlottesville-remarks/
"And growing up I was surrounded by broken men, men who came home from the war filled with shrapnel and guilt, men who were misled into a losing ideology.
"And I can tell you that these ghosts that you idolise spent the rest of their lives living in shame.
"And right now they are resting in hell."