Reviews of the latest instalment in the Star Wars franchise came flooding in last night, and critics across the board seem to have loved the film.
An embargo on critiques of Star Wars: The Last Jedi was lifted on Tuesday evening, and magazines and newspapers across the globe quickly began publishing their opinions on the movie.
The sequel to 2015's The Force Awakens is directed by Rian Johnson, who is behind critically-acclaimed films Looper and Brick.
The Last Jedi has already earned an impressive 93% "fresh" critics' consensus rating on Rotten Tomatoes.
Star Wars: The Last Jedi…Where in Tayside and Fife to catch new film before everyone else
Here's what the critics are saying:
*There are no plot spoilers in this article, however we can't be held responsible for any which are in the reviews linked below* 
Time Magazine's Stephanie Zacharek said the film has both a "sense of humour about itself and a sense of joy", crediting the director's abilities in "orchestrating massive action scenes with specificity and a light touch".
Little White Lies reviewer Hannah Woodhead gave the film five stars and called it "the most spectacular, emotional and weirdest Star Wars film to date".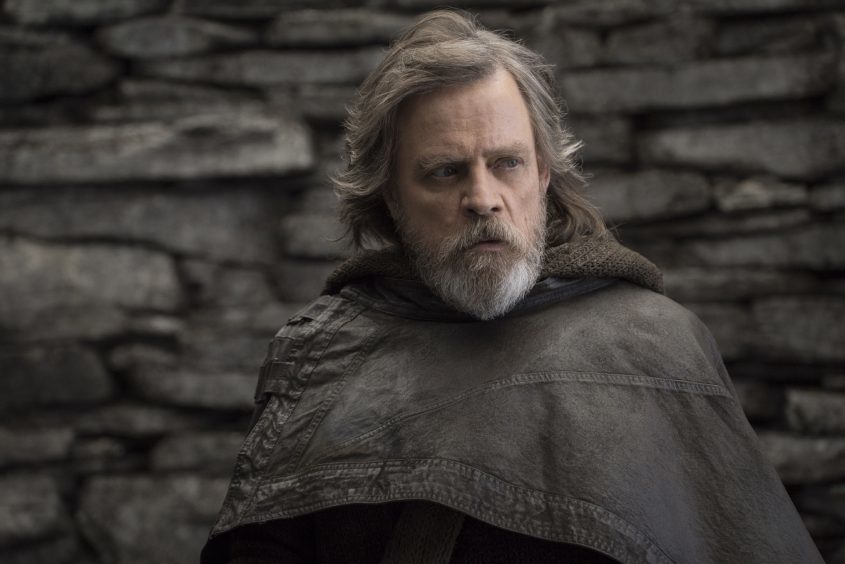 Jamie Graham of Total Film gave it five stars as well. He said the film has "astonishing set-pieces" adding: "Though every inch a Star Wars movie, propels the saga forward in unexpected ways".
The Telegraph's film critic Robbie Collin also gave The Last Jedi five stars, describing Johnson's achievement as "exemplary blockbuster filmmaking".
Tickets rapidly selling out for Tayside Star Wars screenings as fans 'flock' to see 2017's biggest film
Eric Kohn at IndieWire said it is the "most satisfying Star Wars movie in decades".
Alan Jones from the Radio Times also gave Episode VIII five stars, stating it is "richer, more accomplished and elaborate" than Star Wars has ever been before.
The New York Times' Manohla Dargis said Johnson had put "his fingerprints on a franchise that deliberately resists individual authorship".
Empire Magazine Ian Freer described The Last Jedi as "funny but with emotional heft"; handing it four stars.
Christopher Hooton at The Independent said it is a "fast-paced, dizzying feast of a movie".
The Guardian's chief film critic Peter Bradshaw also liked the movie, describing it as "an explosive sugar rush of spectacle". He praised Adam Driver's performance as Kylo Ren in particular.