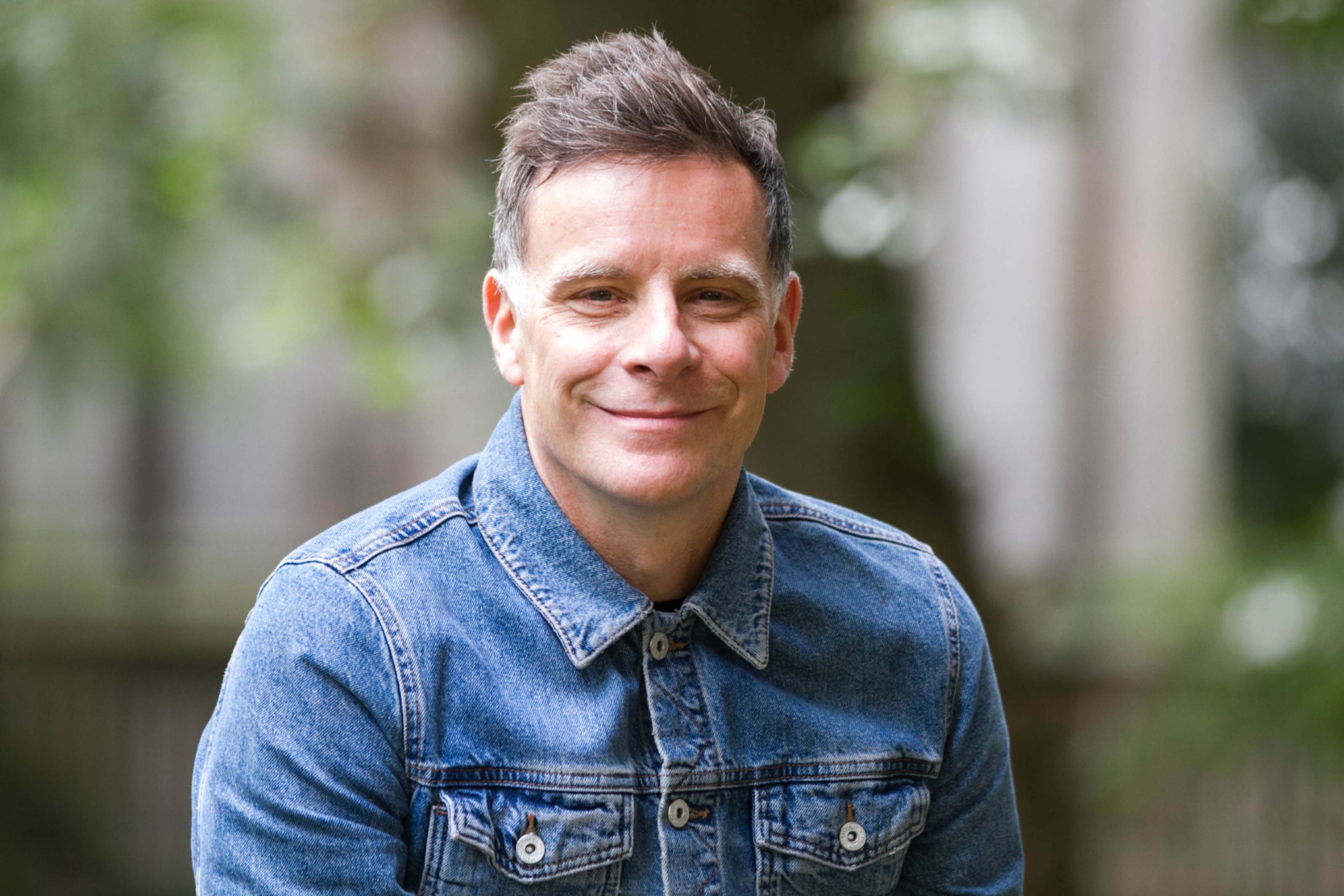 Dundee singer-songwriter Ricky Ross has composed a song inspired by the symbolic figure of the Unknown Warrior for Armistice Day.
A radio documentary will chronicle the Deacon Blue frontman's process as he writes the track.
Thousands of bodies that lay unidentified during First World War, with the Unknown Warrior became the subject of tributes, graves and memorials across Europe.
Ricky said: "It was very moving to discover the stories of these soldiers who were said to be 'known unto God' and also to hear from the families who mourned them.
"The result of this journey is a ballad which I hope reflects some of the emotional power that this iconic symbol still has for the many people who have lost loved ones in conflicts."
The programme will include a performance of the song by the National Youth Choir of Scotland.
Prior to the transmission, Ricky and BBC Scotland have made the sheet music for the ballad, arranged in four parts by arranger David Higham, available to any choirs who would like to sing it in their own services or concerts of commemoration.
Meanwhile, BBC Scotland radio presenter Stephen Jardine has undertaken an emotional journey in another documentary in which he traces his maternal and paternal grandfathers' First World War stories.
Thomas Rae Jardine was saved by pioneering surgery after sustaining a serious head injury on the front line and emigrated to Canada before returning to Scotland, while Archibald Love Martin suffered from shell shock dying just before the Second World War.
Ricky's documentary airs on Radio Scotland on Sunday November 11 at 10am while Grandfather's War, by Stephen Jardine, will go out on Nov 8 at 1.30pm.