Michael Alexander hears the dramatic link between a Perthshire woman and German anti-Nazi espionage during the Second World War.
On the run from the Nazis who wanted to arrest him for his outspoken public stance against the Fuhrer Adolf Hitler, German coal miner and trade union activist Kurt Gruber stepped off the train in pre-war Berlin only to be confronted by wanted posters with his face on them all along the platform.
Realising that Gestapo officers were waiting at the exit, he ran for his life – only escaping after a tram driver who witnessed the chase slowed down enough for Kurt to jump aboard and then sped off, leaving his pursuers behind.
For all the ordinary Germans who colluded or 'turned a blind eye' to the activities of the Nazis, Kurt later told how there was an equal and opposite cohort of ordinary Germans doing everything they could to resist and this gave him hope.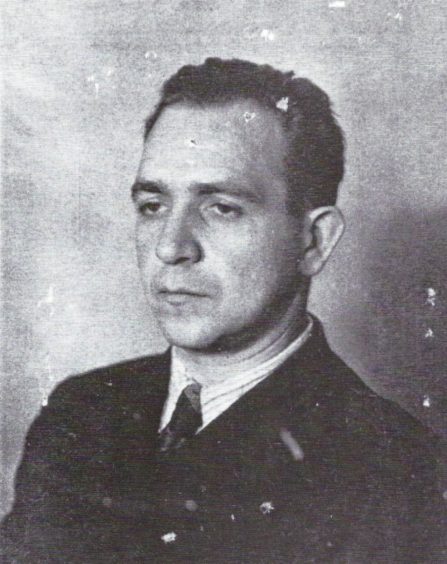 However, it's the dramatic story of how the German communist exile was recruited in Britain for key spying missions into Nazi Germany during the final months of the Second World War that form the basis of a new book and also reveal his marriage to a woman from Perthshire.
Along with other political opponents of fascism, Kurt Gruber fled Germany for Czechoslovakia in the mid-1930s and made it to the UK where he resettled and awaited an opportunity to get back into the war against the Nazis after 1939.
That chance arrived in late 1944, after D-Day, when the London office of the Office of Strategic Services (OSS) – America's first military intelligence service – recruited them for important missions that became part of the historic German Penetration Campaign.
Now, for the first time, a New York-based attorney and military intelligence writer has revealed details of the connection with his own father who recruited the German spies, including Kurt Gruber whose life ended tragically on a failed mission six weeks before the end of the war in 1945.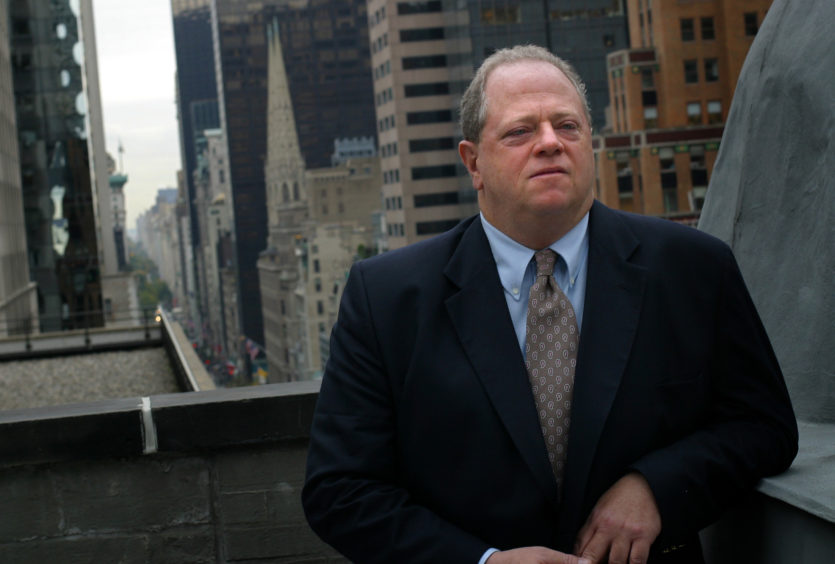 In his recently published book German Anti-Nazi Espionage in the Second World War: The OSS and the Men of the TOOL Missions, Jonathan Gould has revealed how the former German coalmine leader fled Nazi Germany for Prague then on to Scotland where, after being interned on the Isle of Man, he later married Jessie Campbell Leith of Perth.
The couple met when he resettled in Glasgow and he became leader of the Scottish coalminers union, where Jessie was secretary to the then union president.
However, Mr Gruber met an untimely death while carrying out an important spy mission for US intelligence in March 1945.
"My father – Army Lieutenant Joseph Gould – was a US Army officer assigned to the London office of the OSS, in recruiting and training a group of German communist exiles for intelligence gathering missions into Nazi Germany," said Mr Gould in an exclusive interview with The Courier from New York.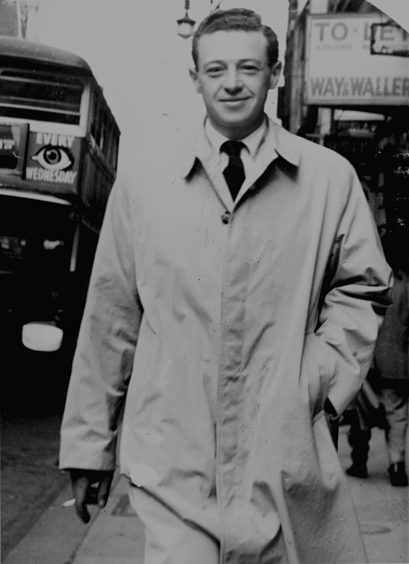 "In the fall of 1944, he utilized various contacts to gain an introduction to a man then identified in the UK press as the leader of a German exile group known as the Free Germany Committee of Great Britain.  That man was Jurgen Kuczynski.
"After his initial meeting with my father in his London flat, Jurgen Kuczynski introduced him to other members of the German Communist Party in exile and they assisted him in recruiting the men who were selected to carry out the missions.
"Kurt Gruber was one of the men selected for a mission into Germany.  Some were successful in providing actionable intelligence while behind enemy lines; others tragically lost their lives during the dispatch of their missions.
"Kurt Gruber was killed when the plane carrying him to his mission destination crashed in bad weather after being flown out of an airbase in Harrington, England."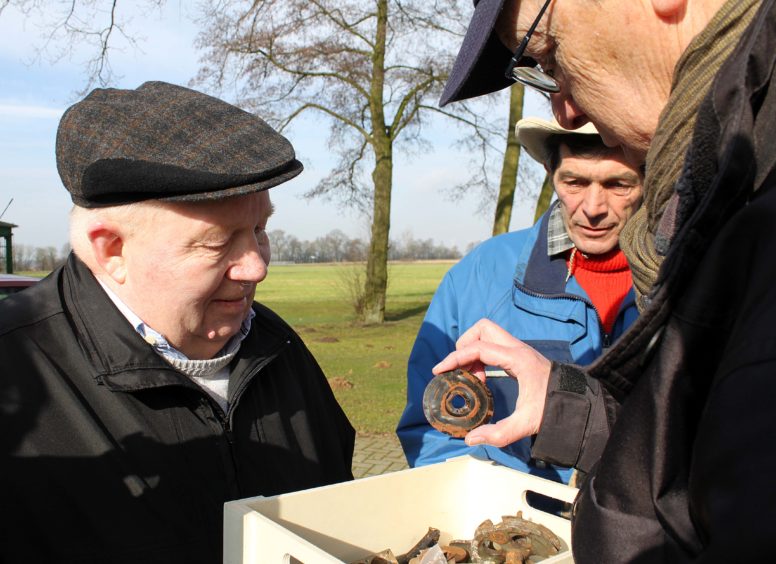 Mr Gould, a former New York City school teacher, explained how his book was the culmination of 12 years of research and writing that began in the 1990's when his father was diagnosed with lung cancer, that would take his life three months later.
He had learned about Gruber's relationship with Jessie Campbell Leith through contact with the Edinburgh Registrars.
Jessie Campbell, who remarried, died in 2004, aged 89.
However, Jessie's daughter Catriona Joyce – the product of a later marriage – told The Courier that towards the end of her life, Jessie spoke frequently about her first husband Kurt.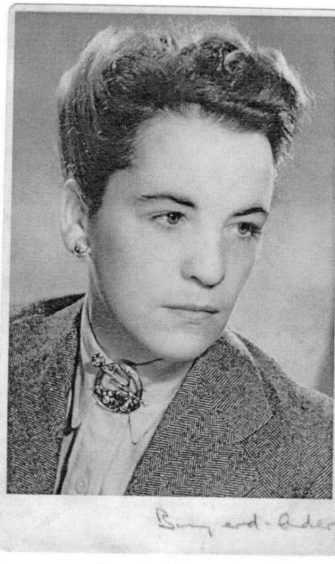 Having moved from Perthshire to Glasgow with her family aged around 11, Jessie went into secretarial work after leaving school at 14 and became involved with Glasgow's Communist Party.
It was through her support of anti-fascist campaigns in Glasgow that she met Kurt.
"As far as I know Kurt and my mother fell deeply in love with each other," said Catriona.
"I know a lot about their politics but I know little about their romance.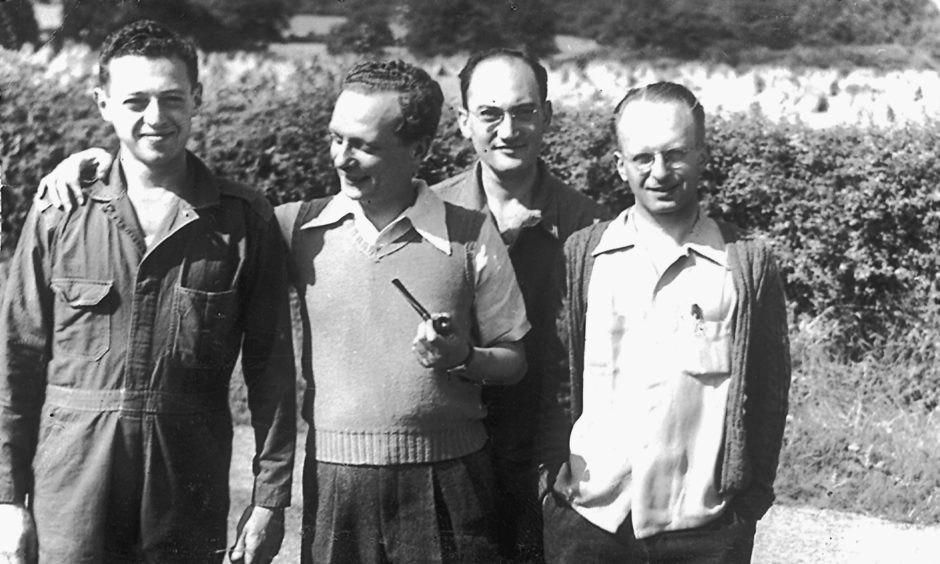 "Obviously I am my mother's daughter from her subsequent marriage so my mother wouldn't have felt it appropriate to tell me too much. My mother was also a shy and very private person.
"I think that Kurt was approached by the OSS while he was in Glasgow before he and my mother married and that they moved to London because the OSS were based here."
The couple married in a civil ceremony in Glasgow and had a "good life" despite the war.
Jessie learned German and Kurt told her all about his family in Germany.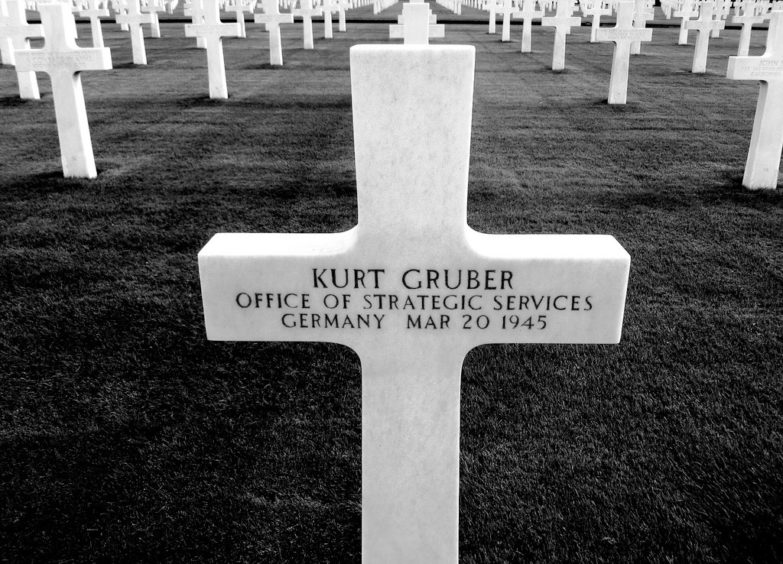 However, despite Kurt being killed in March 1945, Jessie wasn't told about his death until months after the end of the war – presumably due to the secrecy of his mission.
Catriona explained how the stress of repeatedly being told he was "missing" resulted in her mother becoming "suicidal and depressed" around VE Day and she miscarried the couple's baby.
Catriona added: "The last episode in her story with Kurt that my mum described to me was of being escorted by the OSS to a black car, blindfolded and driven to a gracious but stuffy room where the blindfold was removed and she was presented with Kurt's American Medal of Freedom and a citation noting his bravery.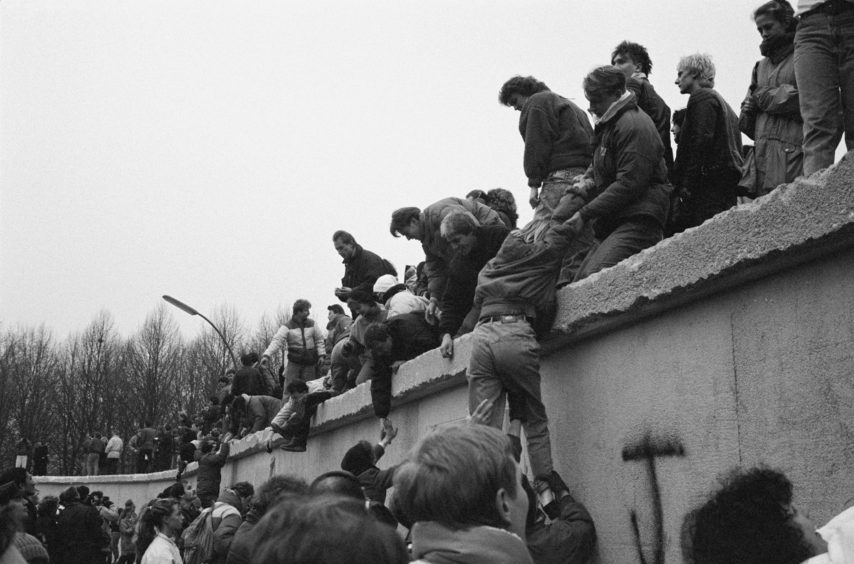 "We no longer have them. My mum always said that Kurt would have handed it back.
"But perhaps her cynicism was born of the long, Cold War and its vilification of communism that ensued. I think the American government, and the OSS/CIA, probably did their best to forget the whole thing."