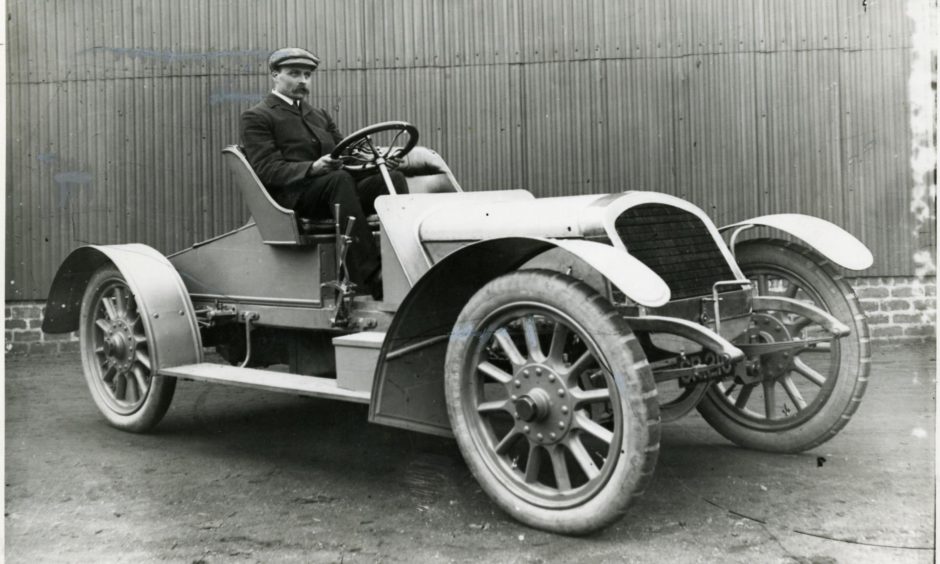 They were the automotive pioneers who almost took the car industry Back to the Future.
At the dawn of the motoring era a century and more ago, firms from Dunfermline, Dundee, Angus and the Mearns ventured into car making.
Marty McFly wouldn't have looked out of place behind the wheel of the Dalhousie which was a four-cylinder roadster with steeply raked bonnet and cabriolet top.